Construction protocol
This joint agreement with some of the biggest names in UK construction is aimed at eradicating slavery and labour exploitation in the building industry.
The document commits signatories to: 
Work in partnership to protect vulnerable workers

Agree to share information, where possible, to help stop or prevent the exploitation of worke

Work together to manage information sensitively and confidentially

Commit to raising awareness within the supply chain

Maintain momentum through this protocol by communicating regularly
The signatories: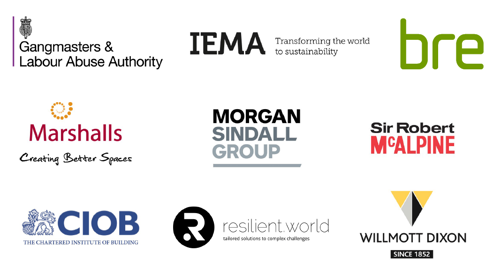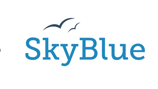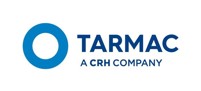 Paul Broadbent, chief executive of the GLAA, said: "The construction industry contributes more than £100 billion to the UK economy and employs around three million people.
"We know it is a high risk labour sector when it comes to exploitation because there are huge profits to be made for those unscrupulous enough to exploit vulnerable workers. But the signing of this protocol sends out a message that the construction industry is not prepared to sit back and allow itself to be infiltrated by those who trade people as a commodity and will take action to prevent labour exploitation."

"The GLAA is the enemy of illegitimate working practices and criminality, and a friend to legitimate businesses targeted by those who commit exploitation."
Dr Shamir Ghumra, Director for the Centre for Sustainable Products, BRE, and co-chair of the Modern Slavery in Construction Coalition, said: "The construction industry has been identified as one of the four sectors most susceptible to modem slavery in its direct business operations and supply chains.
"The GLAA protocol, endorsed by BRE, CIPS and CIOB, is, therefore, welcomed as a framework to facilitate a dialogue between the regulatory agency and the construction sector to understand and address modern slavery issues, and ultimately to work towards the eradication in our industry of this most heinous of crimes."
This is a significant moment in our commitment to eradicate modern slavery and labour exploitation in the UK - Paul Broadbent
John Morrison, Chief Executive of the Institute for Human Rights and Business (IHRB), said: "Both the state and business have a respective duty to protect and responsibility to respect the rights of workers in all industries. The Construction Protocol is a welcome proactive collaboration that will help safeguard both construction workers and the reputation of participating companies."
The protocol commits construction companies, labour suppliers and contractors, to work together with the GLAA to root out exploitation.
All parties have agreed to raise awareness within supply chains to help to prevent and protect workers from exploitation or abuse and take necessary steps to ensure that exploitation and abuse of workers is recognised and addressed with appropriate safeguards put in place to ensure that exploitative practice is not repeated.
Find out more...
The Construction Protocol: How the GLAA and the construction industry work together.
Brief guide to the protocol: What you get, who it is for and how to get involved.
The Construction Protocol and effective engagement (video): The GLAA's Deputy Director of Business Change, Mark Heath, discusses the Construction Protocol at the Modern Slavery and Ethical Labour in Construction Leadership Symposium.