Partnership bulletin March 2022
Partnership bulletin March 2022
PREVENTION
GLAA CEO: 'We stand with Ukrainians and won't hesitate to prosecute those who seek to exploit them'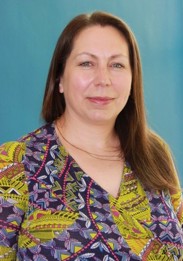 Like many of you, I have been deeply saddened by the appalling scenes we have seen in Ukraine over recent weeks. Innocent lives have been torn apart by the bloodshed and destruction Putin has unleashed on a sovereign nation.
In what have been the most harrowing of circumstances, I have been struck by the remarkable bravery and courage shown by the Ukrainian people in defending their country.
We stand shoulder-to-shoulder with those fleeing their homes and communities following Russia's unprovoked and premeditated invasion.
The Ukraine Family Scheme has provided an immediate pathway for people from Ukraine with family already in the UK to come here and a new sponsorship scheme allowing people, charities, community groups and businesses in the UK to bring Ukrainians to safety – including those with no family ties to the UK – has also been launched.
Ukrainians on work, study or visit visas in the UK have been able to switch onto different visa routes and seasonal workers have had their leave extended until the end of 2022.
The British people have a proud tradition of supporting those in desperate need and it has been heartening to see this being demonstrated so clearly once again.
I have also been proud of my own organisation, the GLAA, in this difficult time. Two of our investigators have just returned from a 2,500 mile round trip to Poland as part of a convoy delivering humanitarian aid to Ukrainian refugees who have just crossed the border. Their commitment and desire to literally go the extra mile to help those in dire need is truly inspiring. Other GLAA colleagues have also volunteered to support our partner agencies in Government working to aid Ukrainian nationals coming to the UK.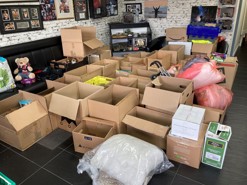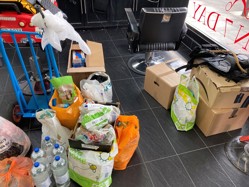 While it is only right that we recognise the generosity of so many people up and down the country, we also have to be aware of the fact that this terrible situation presents opportunities for those who do not share our values of kindness, decency and respect for other human beings.
Sadly, we know that vulnerable workers are at greater risk of being exploited for their labour and we will do all we can to ensure this does not happen to Ukrainian citizens who have been forced to leave their country.
We have reached out to Ukrainian communities in the UK to offer support in helping people understand their rights when they work here so they are better protected from labour exploitation. We have also started to produce materials and products in Ukrainian that raise awareness of labour exploitation and help workers spot the signs. We are keen to keep this dialogue open in the weeks and months to come as more and more Ukrainians arrive in the UK.
Our licensing system regulates businesses who provide workers to the fresh produce supply chain and we currently have more than 1,000 licence holders. We expect employers and labour users to treat all their workers fairly, and will not hesitate to take action if we find anyone falls below the standards we rightly demand of them.
My message to those unscrupulous employers and exploiters who plan to profit from the current circumstances could not be simpler. If you are exploiting vulnerable workers, be that Ukrainians, British nationals, or anyone else, we will track you down and prosecute you to the fullest extent of the law.
Our core focus at the GLAA is to work in partnership to protect vulnerable and exploited workers and as Chief Executive, I pledge that we will continue to tackle any reports of exploitation robustly.
I would really encourage anyone with concerns to get in touch with us. We are an intelligence-led organisation, so your help in reporting suspicions is absolutely crucial.
You can call our intelligence team on 0800 4320804 or email them at intelligence@gla.gov.uk.
There are other options if you don't want to contact us directly. You can call the Modern Slavery Helpline on 08000 121 700 or Crimestoppers anonymously on 0800 555111.
- CEO Elysia McCaffrey
ALP and GLAA join forces for compliance workshops

The Association of Labour Providers (ALP) and the GLAA will provide business with two-hour workshops throughout April, May and June. 
The live and interactive workshops will provide: 
A step by step process to achieve legal and ethical compliance in the provision and use of agency labour
Clear guidance on how to undertake effective due diligence to evidence compliance – both internally and in your labour supply chain
The necessary resources and tools to support your journey
All sessions are available free of charge to ALP members, all food supply chain labour users, and GLAA licence holders and applicants.
Numbers on each workshop are limited, so book now to avoid missing out. 
Webinar focused on building an alliance against labour exploitation
A range of stakeholder groups joined together in March in an online forum to build an alliance against labour exploitation to protect workers and businesses.
Bringing together a unique blend of organisations from our two formal stakeholder groups representing the public, private and third sectors, we heard from a range of speakers, including GLAA investigator Andy Brown, who talked about an exploitation case at a care home in Wales. 
Shan Saba, Director of Brightwork, the largest recruitment agency in Scotland, spoke to outline the positives and challenges for workers arising from the current labour shortages, and shared case studies about how organisations have transformed their culture and business to adapt.
Participants also got to hear from Dr Dora-Olivia Vicol, Executive Director of the Work Rights Centre, a charity specialising in providing advice to migrant workers about their employment rights. She drew on her two years of casework with migrant workers working on British farms and shared real cases of exploitation, focusing on the barriers they encounter in reporting exploitation, and what the GLAA and its stakeholders can do to address them.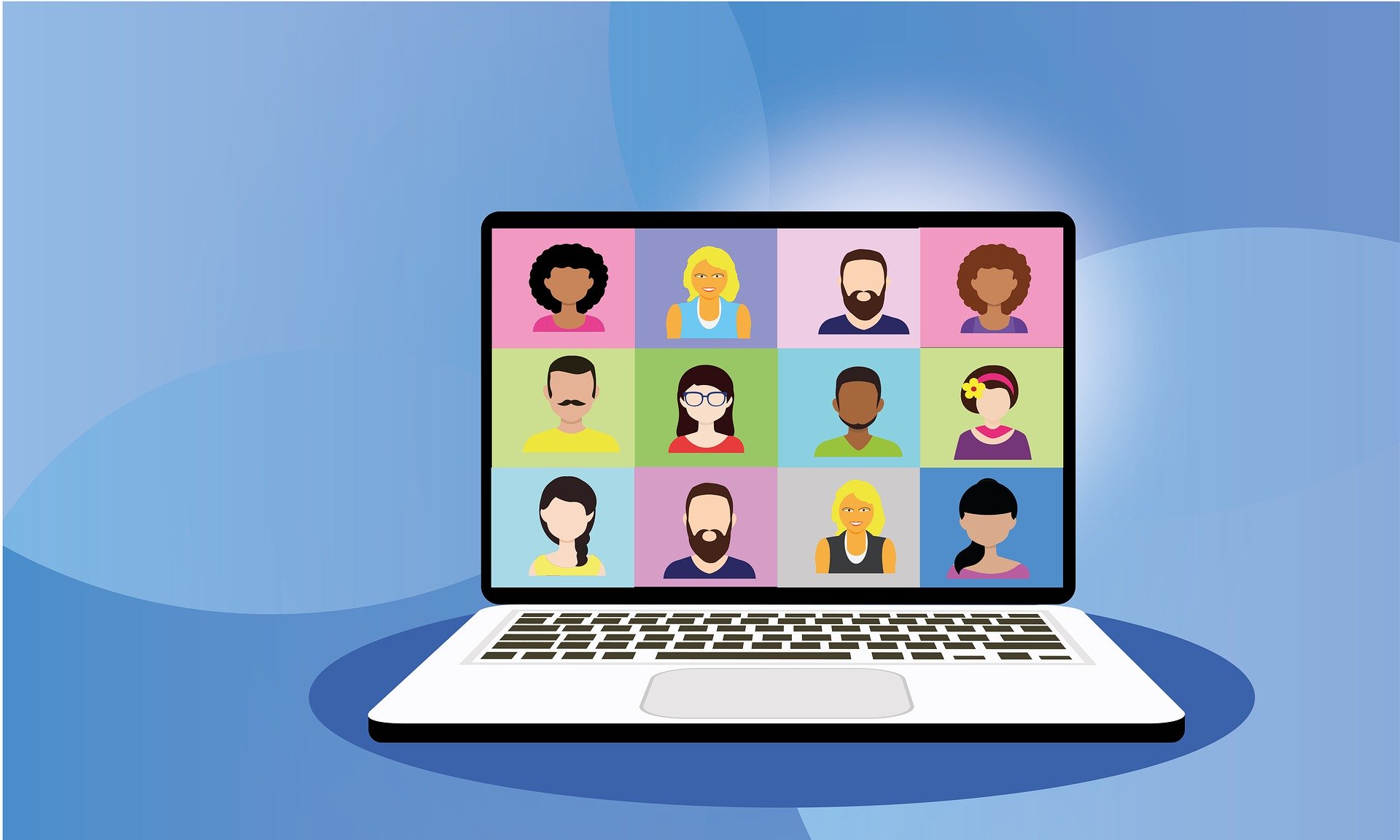 GLAA supports project to prevent exploitation in cleaning sector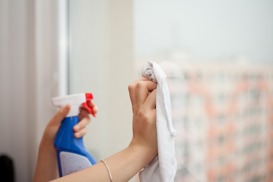 We're helping to deliver a new project to prevent labour abuse in the cleaning sector. Focus on Labour Exploitation (FLEX) are holding training sessions across the UK over the next two months with GLAA officers and local organisations, to help cleaners build their understanding of key employment rights, risks and indicators of labour exploitation.
The sessions provide information for workers on how to access advice and support. Participants have learned more about the GLAA's role in preventing and tackling exploitation and there will be an opportunity to share any questions or concerns. 
The project, launched by FLEX with the support of the Latin American Women's Rights Service (LAWRS) and the East European Resource Centre (EERC), aims to foster a mutual understanding between enforcement bodies and community groups.
LAWRS and EERC will launch an information campaign, via digital platforms and physical outreach, targeted directly at cleaners from two groups – Eastern Europeans and Latin Americans – who make up a large proportion of the UK's cleaning workforce.
A recent FLEX report, based on 134 responses from cleaners, found that 61% had experienced problems with their pay, such as underpayment of wages, 60% reported working in dangerous conditions, and 86% experienced health issues related to their work.
GLAA Head of Prevention and Partnerships Frank Hanson said: "The GLAA is looking forward to working with FLEX and their partners as part of this innovative project. We hope it will build a better understanding of the working conditions experienced by cleaners, so that our activities and interventions can be more effective and timely in preventing labour abuse."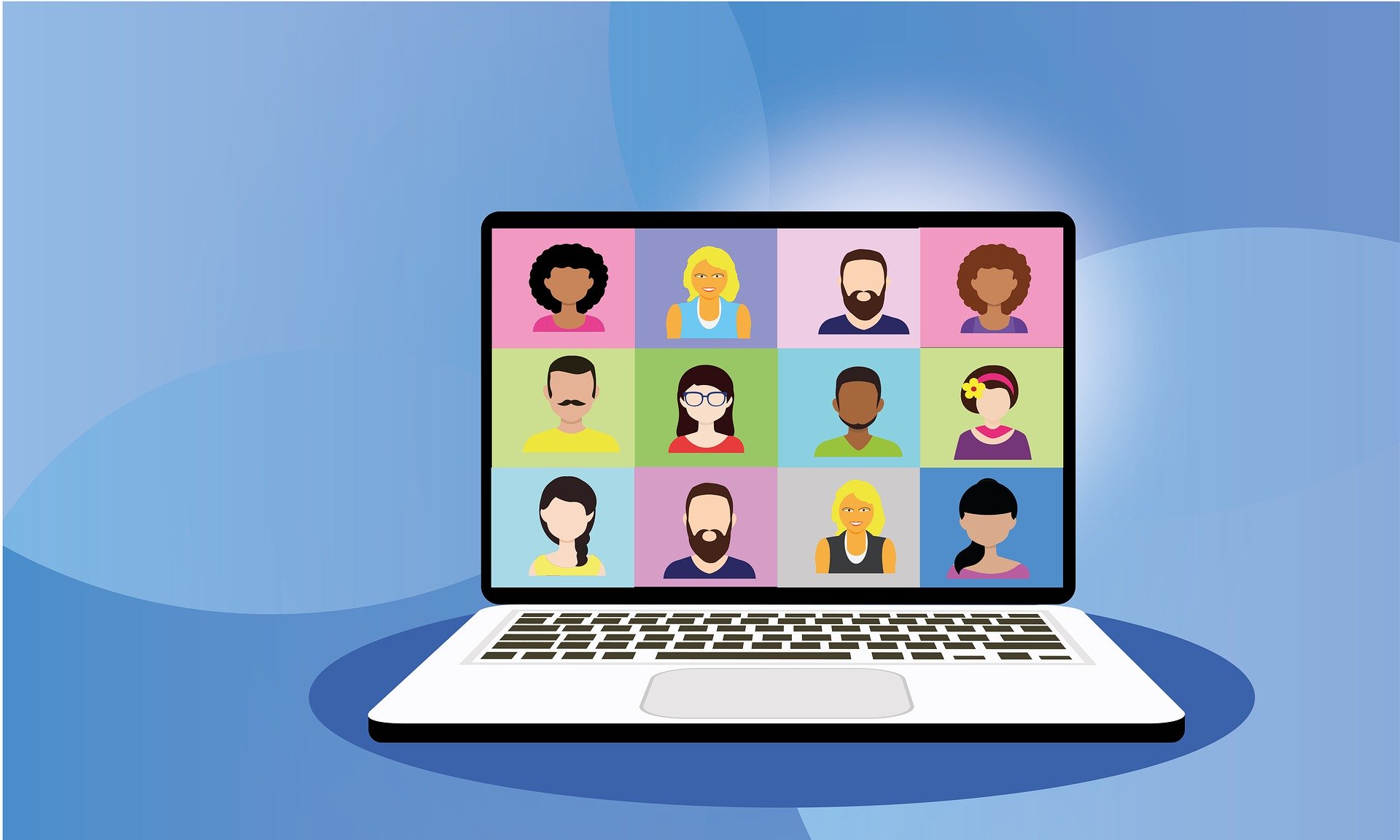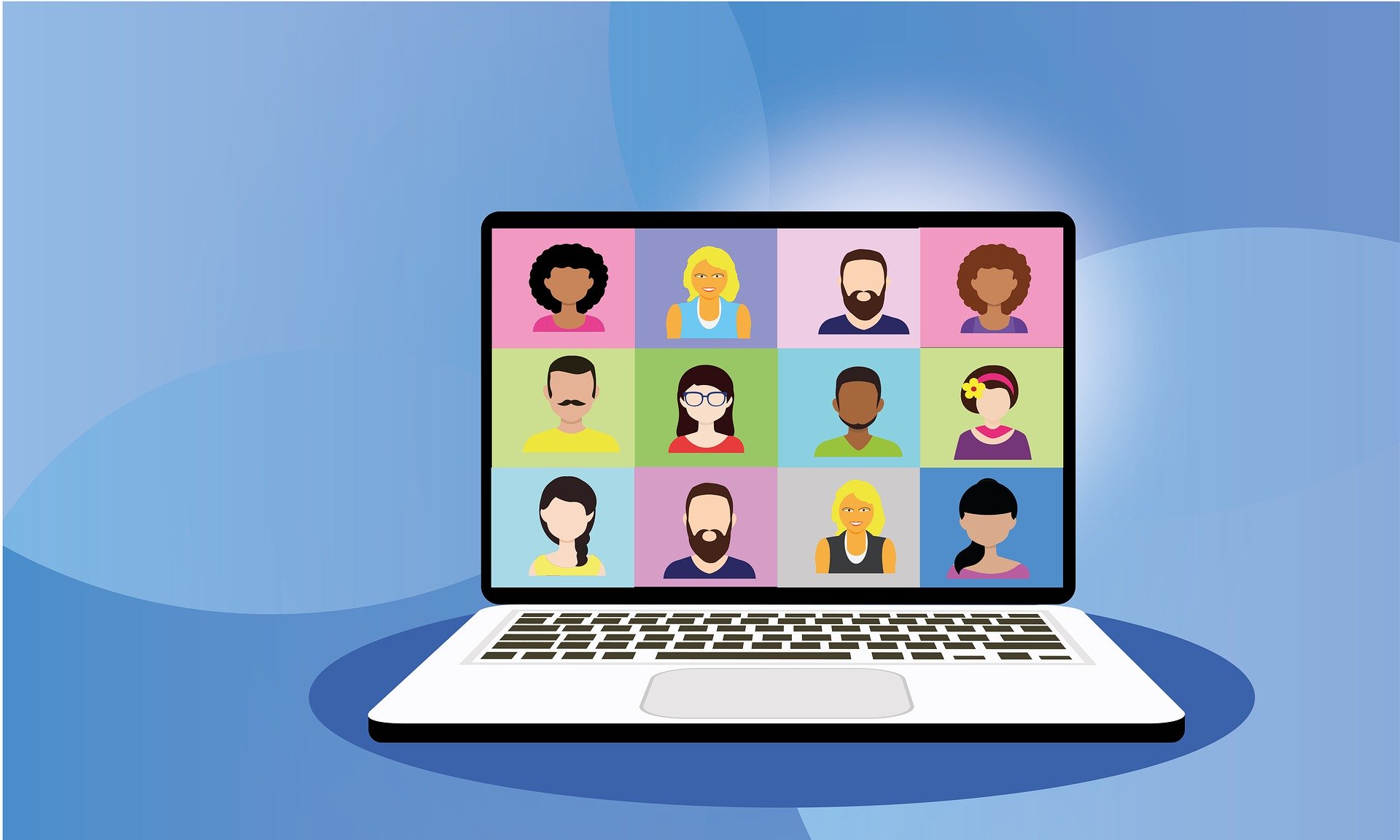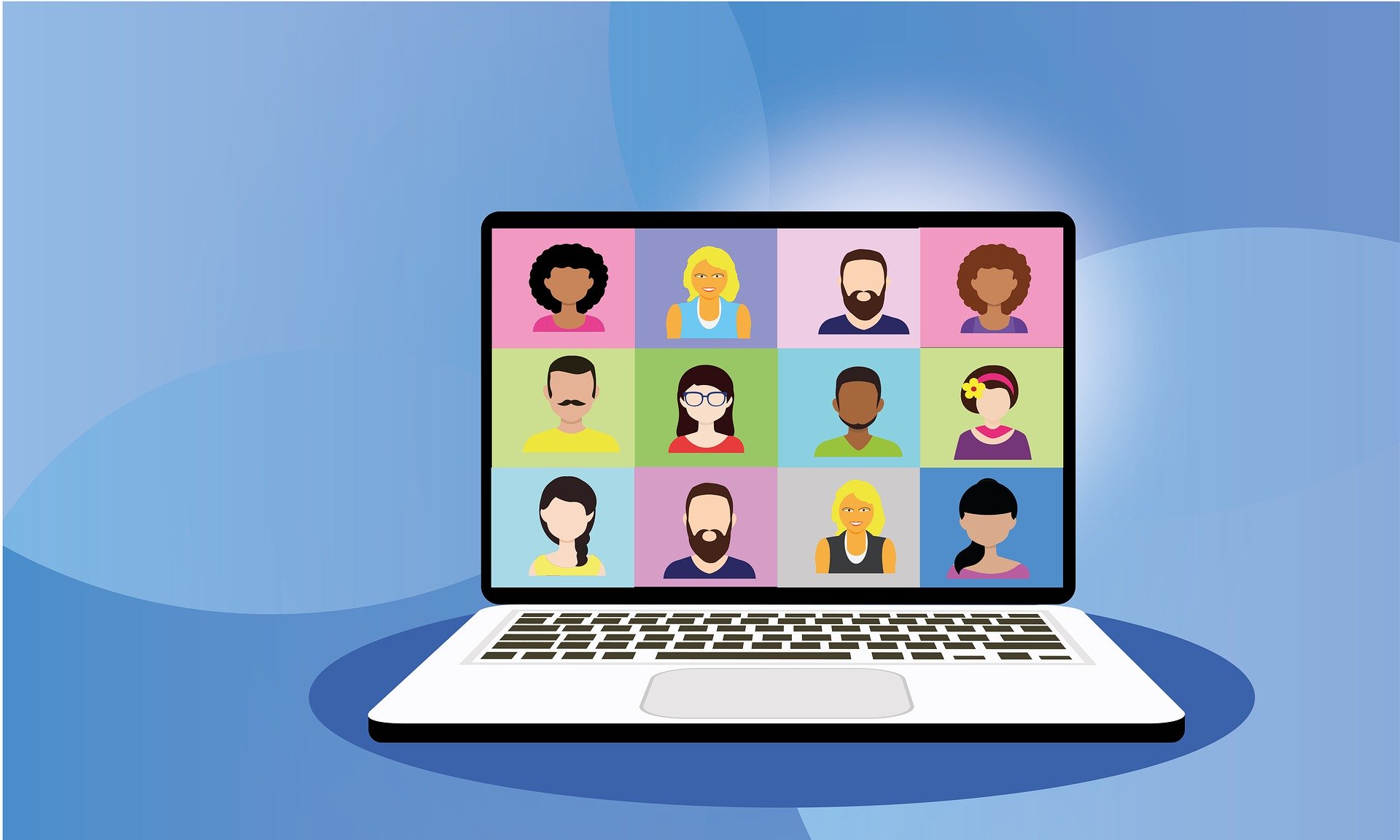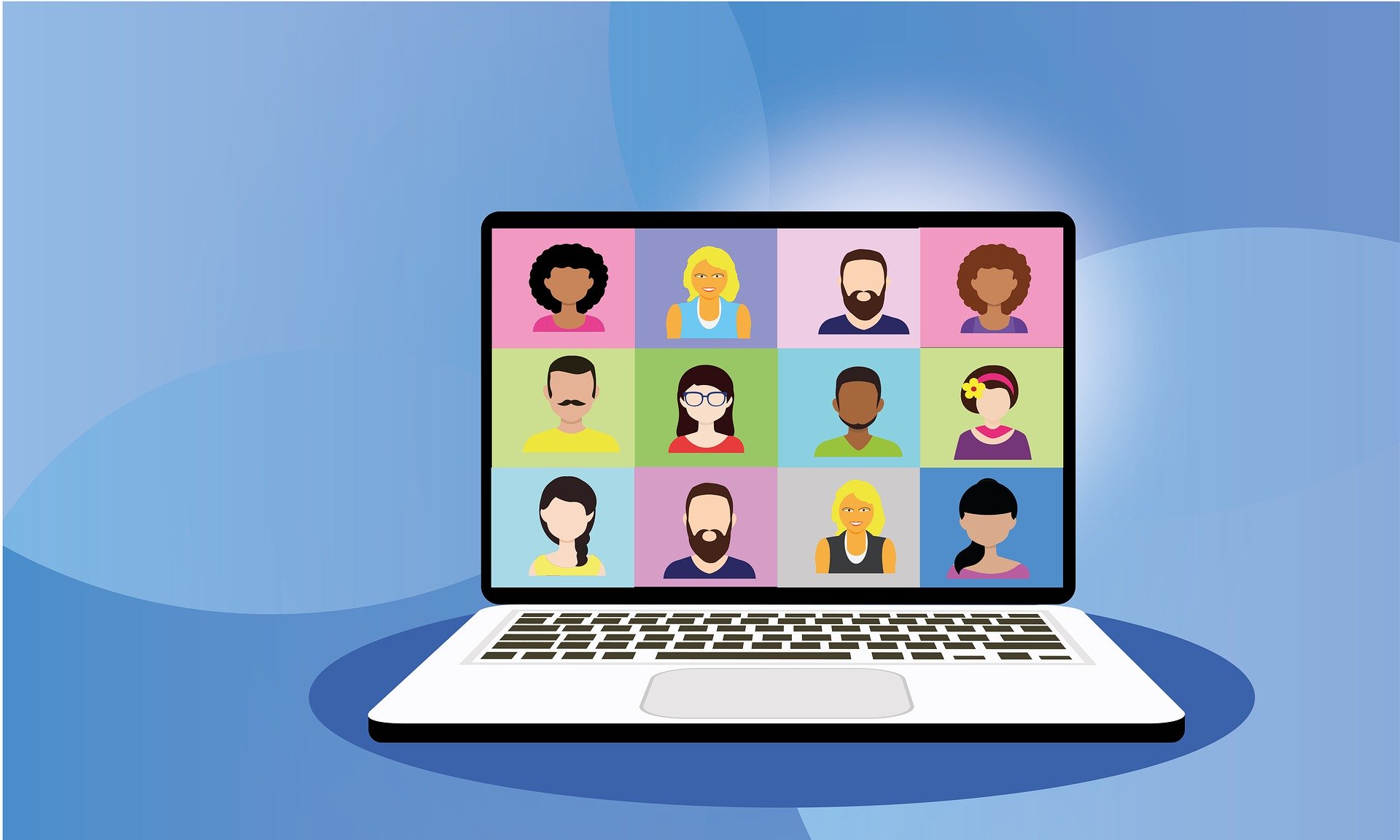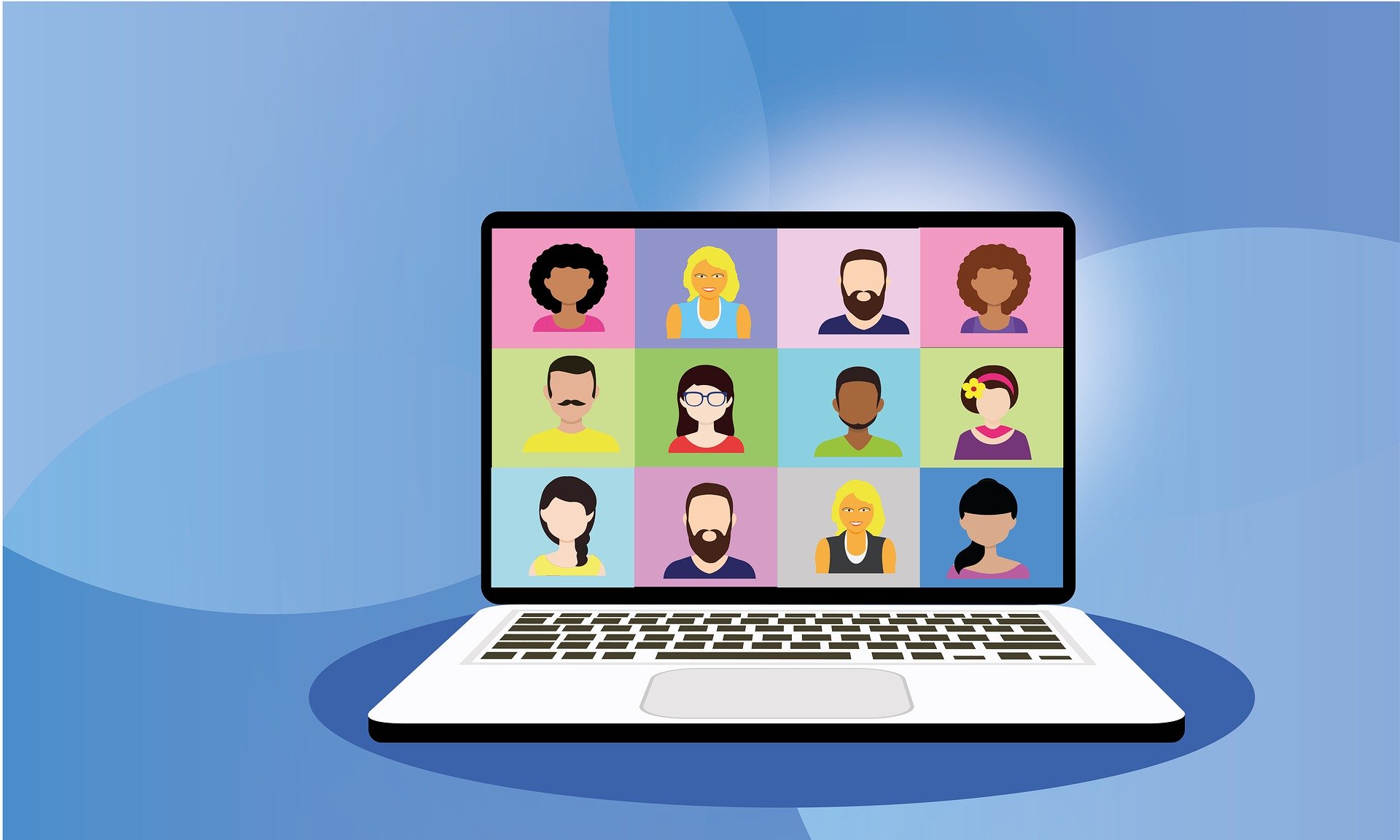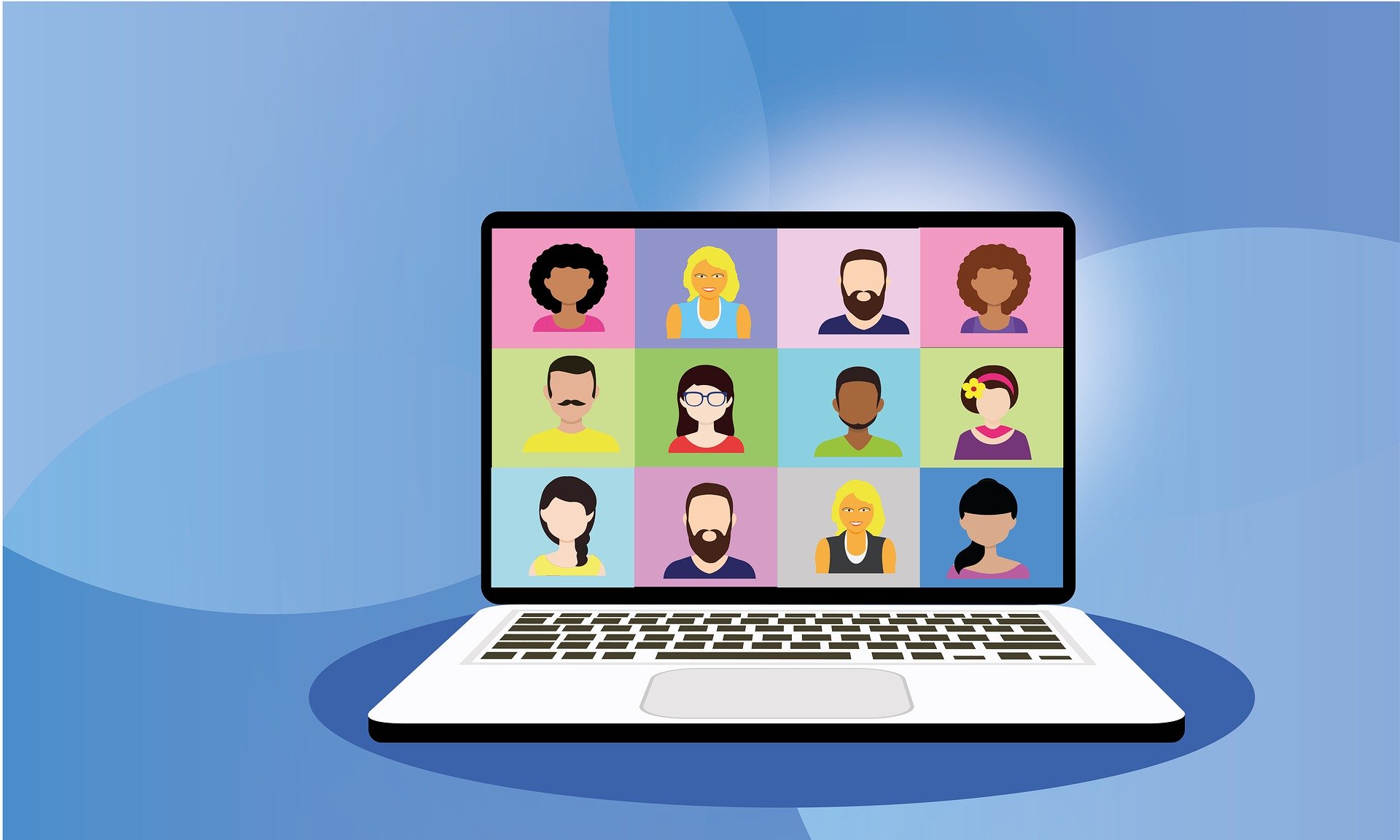 ENFORCEMENT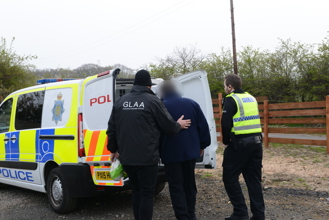 During the last quarter (October, November and December), we:
Identified 2,540 potential victims of modern slavery during enforcement activity
Conducted 10 interviews under caution
Issued

 6

 enforcement notices  
Issued 62 warning notices
Recovered over £45k in cash 
The GLAA currently has 123 live enforcement investigations, 75% of which have indicators of Modern Slavery. 
Referrals: 
The top ten sectors for referrals were: 
| | |
| --- | --- |
| Car washing | 20 |
| Care homes/social care | 14 |
| Food processing | 7 |
| Hospitality | 4 |
| Hotels and restaurants | 4 |
| Manufacturing | 4 |
| Shellfish gathering | 4 |
| Cleaning | 2 |
| Construction | 2 |
| Food service - take aways | 2 |
 



LICENSING AND COMPLIANCE

 
Compliance team helps save millions in tax fraud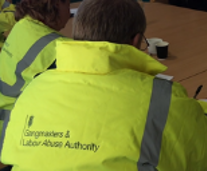 GLAA's Compliance team has been successfully working with HM Revenue and Customs, The Insolvency Service, and the Employment Agency Standards Inspectorate (EAS) to prevent tax fraud.
Over the last two years, our officers have conducted inspections and working with HMRC's Criminal and Civil Investigation branches and EAS, and have identified a variety of schemes being used in attempt to evade paying the right level of tax.
Some examples where tax fraud and evasion was found at inspections include:
The setting up of mini umbrella companies e.g. registering hundreds of companies with Filipino directors at a semi-detached residence. An 'umbrella company' is a company that employs a temporary worker (an agency worker or contractor), often on behalf of an employment agency. The agency will then provide the services of the worker to their clients.
Travel and subsistence schemes were used by umbrella companies to claim millions of pounds in expenses that workers did not incur. Our investigators found that workers often do not receive the expenses as they are used to pay for other employers' costs, such as holiday pay.
In the last two years, our officers identified three fraudulent travel and subsistence schemes where agencies have formed a Limited Liability Partnership (LLP) with the umbrella. The LLP claims expenses up to £100 per worker per week with no receipts or audits and workers, when asked, did not know what the expenses were for.
The tax fraud depends on the number of workers supplied, but one LLP alone was claiming around two million pounds per year and had been doing so for several years. All three LLP schemes were challenged at inspection and all were immediately dissolved by the LLP partners.
Working with HMRC, we were able to revoke a GLAA licensed umbrella and are currently investigating a second. In both cases, the umbrella built up VAT debt of over £35 million. Following compliance inspections, the one umbrella was dissolved and the second is now cooperating with HMRC to repay some of the millions in missing VAT. The operational work between compliance and HMRC has prevented this type of scheme developing further in the licensed sector.
The GLAA has developed a tax evasion/fraud prevention strategy with HMRC by stressing agencies apply due diligence in their dealings with umbrellas/intermediaries and refer to the the government advice on supply chains.
It is also important to remember that agencies entering into schemes involving intermediaries or umbrella companies having joint employment or employment contracts with agency workers must check the Umbrella has a GLAA licence as part of the supply chain. If there is any doubt about specific arrangements, contact the GLAA helpline on 0345 602 5020.
Training to add value to inspection process
The GLAA Compliance team has embarked on globally-recognised audit training to offer an enhanced service to our licence holders. 
Officers have completed the SA8000 Lead Audit Course, which is recognised as the global benchmark for quality and integrity. 
This set of standards aligns very well with the GLAA Licensing Standards and will enable GLAA investigators to potentially streamline the inspection process and subsequent reports. The added value will include improvement in reaching targets, increase confidence, and potentially further the delivery of our compliance strategy and the GLAA Business Plan.
The SA8000 Standard is based on internationally recognised standards of decent work and applies a management-systems approach to social performance and emphasises continual improvement, rather than checklist-style auditing. 
Officers covered topics including child labour, health and safety, discrimination, working hours and forced or compulsory labour. 
NEWS
Cumbria shed sentencing referred to Court of Appeal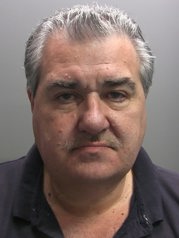 Senior judges are set to review the sentence of a man who pleaded guilty to exploiting a vulnerable worker living in a shed on a caravan park in Cumbria.
The Attorney General's Office has referred the sentencing of Peter Swailes to the Court of Appeal for consideration as an unduly lenient sentence.
Swailes was sentenced to nine months in prison, suspended for 18 months, when he appeared before Carlisle Crown Court in February this year. 
The 56-year-old, of Cryndlbeck Stables, Low Harker, Carlisle, had previously admitted a charge of conspiring to organise the travel of an individual with a view to exploiting them. 
In sentencing Swailes, Judge Richard Archer took account of his limited guilty plea, on the basis he claimed he was unaware of the victim's living conditions and did not work with him on a regular basis. The court also heard that Swailes was reported to be in poor physical and mental health.
Our investigators arrested Swailes in April 2019. Six months earlier, the GLAA was supported by the National Crime Agency and Cumbria Police in executing a search warrant at Hadrian's Caravan Park near Carlisle. 
His father, also Peter Swailes, was arrested on that day and was due to stand trial but died in 2021, aged 81.
The victim, who is now in his early 60s, was rescued from the site and accepted into the government's National Referral Mechanism.
He now lives in supported accommodation outside of Cumbria and has been helped by City Hearts, a charity providing long-term support to survivors of modern slavery.
Rescue to Recovery: the story of a slave rescued from 40 years of exploitation
Following the sentencing of Peter Swailes, City Hearts - the charity that supported the victim following his rescue - joined forces with the GLAA and others to help people understand more about the process behind the rescue and recovery of survivors of modern slavery.
In the online webinar, City Hearts staff and the GLAA provided first-hand accounts of the events leading up to the victim's discovery and the steps taken to help him integrate back into society.
Independent Anti-Slavery Commissioner Dame Sara Thornton also joined the discussion to talk about the issues surrounding modern slavery in the UK, and how victims are initially identified and supported.
Viewers also heard from our very own Andy Brown, a GLAA investigator who talked about how an anonymous tip off from a concerned member of the public led to a raid by the GLAA, and the discovery and rescue of the victim. 
The broadcast was recorded and is available to watch again by clicking on the video above. 
Slavery and Trafficking Risk Orders will help prevent further exploitation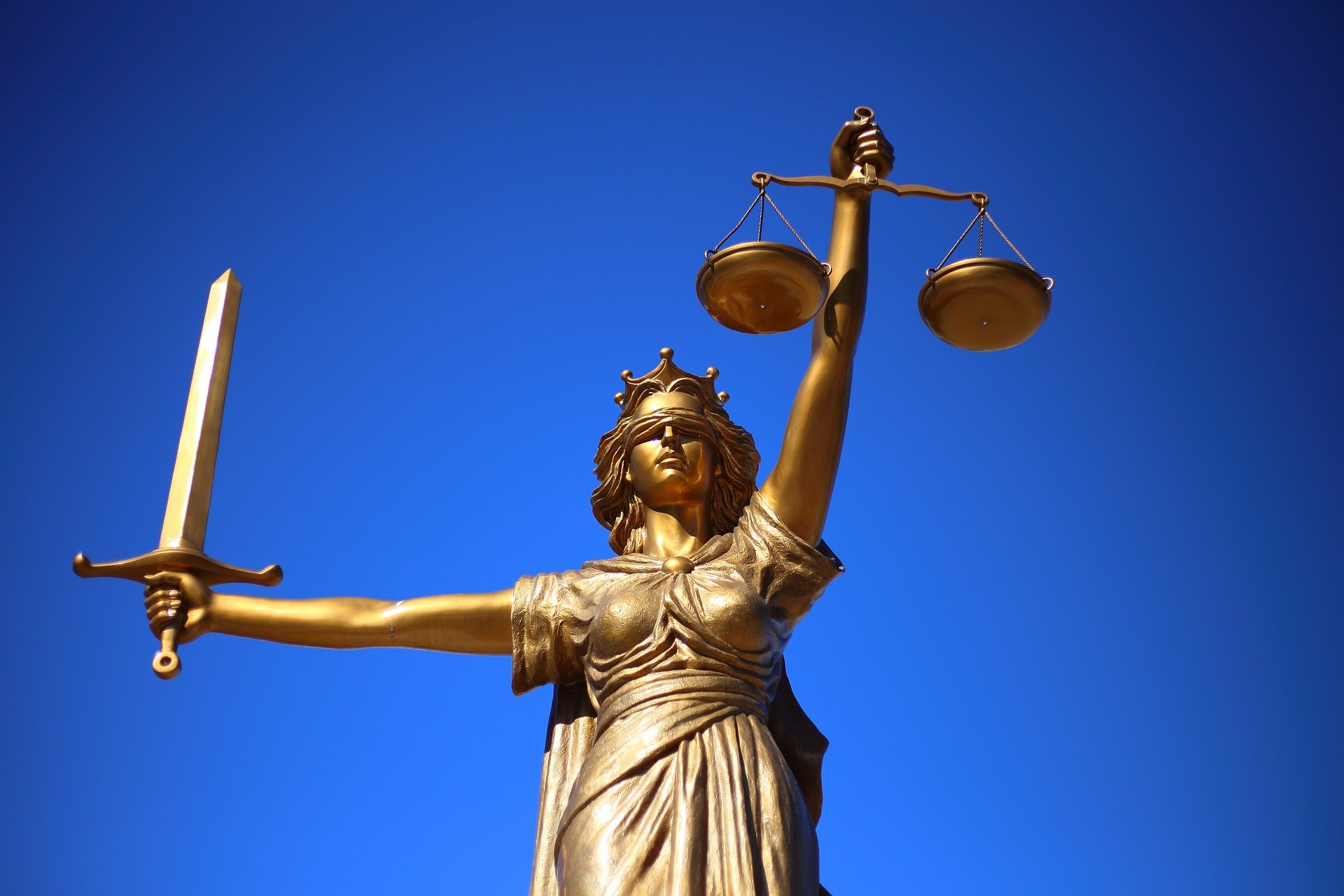 A raft of Slavery and Trafficking Orders (STROs) have been handed out in recent weeks to prevent exploitation of vulnerable victims.
Laura Ruster, 29, and Adrian-Marian Danciu, 23, were handed STROs after the GLAA received intelligence indicating they had encouraged a man to travel with them to the UK from their native Romania with the promise of work and accommodation. However, the alleged victim was reported to have had his movements restricted by the couple and his weekly wages paid into one of the defendant's bank accounts.
The civil order places seven prohibitions on the couple, who must follow all the conditions on the STRO or face criminal prosecution. They are imposed on individuals who pose a risk of committing modern slavery offences in the future, to protect potential victims from harm, and to deter unlawful and harmful activity.
And in January, courts upgraded the interim STRO issued to Czech nationals Jan Karicka, 58, and Michal Karicka, 23, to a full order lasting until 2032. 
The order prohibits the pair from arranging travel into or out of the UK for anyone other than immediate family members. Similarly, both are prevented from arranging either travel or transport of anyone to work, other than for their immediate family.
Also, a man suspected of threatening and exploiting vulnerable workers at a meat processing factory in the south-west of England, had tough conditions placed on him by court in February. 
A five-year Slavery and Trafficking Risk Order (STRO) was imposed on Catalin Victor Gergely to protect members of the public from any potential future criminality.
Information received by the GLAA said that workers were living in overcrowded conditions and were forced to work to pay off debts to Gergely, leaving them with little money for their food. The civil order means that the 31-year-old is bound by four strict conditions which, if breached, will result in criminal prosecution. Gergely, of Marghita, Bihor County, has returned to his native Romania and was not present in court for the hearing.
GLAA Investigating Officer Gemma Kirby said: "The GLAA has been successful in securing several orders such as these across many parts of the UK over the last two years. We have found them to be an effective tool in protecting the public from potential slavery or human trafficking-related harm.
"Having this order in place until 2027 means that we are able to tackle any future misdemeanours swiftly and decisively. We will regularly monitor the order and will not hesitate to act if we find that it is not being complied with fully."
Breaching the order is a criminal offence carrying a maximum penalty of five years in prison.
GLAA welcomes new Board members - and vacancies available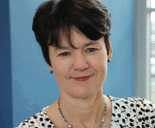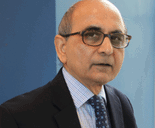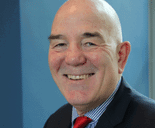 Pippa Greenslade (left), Deep Sagar (middle) and Dr David Snowball (right) have all been appointed as GLAA Board Members on a two year term. 
Dr Snowball spent his working career in the Health and Safety Executive and said he wanted to be part of GLAA because of 'the compelling reason for its existence which sits easily alongside my previous work-related experience.' 
Deep Sagar was a senior manager in large employers like Coca-Cola and Unilever. More recently, Deep has been serving on boards of public-sector organisations and charities, has been part of many regulators, and believes the GLAA has a valuable role.
Pippa Greenslade was Group Human Resources Director of Bakkavor plc, a global provider of fresh prepared foods from 2013-2018. Previous roles include Global Human Resources Director at the British Council and senior HR positions with Cadbury plc.
And Board member Suzanne McCarthy (pictured below) has been reappointed as a GLAA Board member for a second term of three years.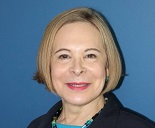 A former UK Immigration Services Commissioner, Suzanne was also CEO of the Human Fertilisation and Embryology Authority and the first CEO of the Financial Services Compensation Scheme.
During her central Whitehall career she worked at both HM Treasury and the Home Office, serving as Private Secretary to two Home Secretaries.
* Applications are being invited to fill two vacant seats on the GLAA Board, which provides oversight and scrutiny of the agency's work, along with setting the strategic direction of the organisation.
You can find out more about the role and how to apply here.

You can report your concerns by calling the GLAA's intelligence team on 0800 4320804 or email intelligence@gla.gov.uk.
Alternatively, call the Modern Slavery Helpline on 08000 121 700 or Crimestoppers anonymously on 0800 555111.
Visit our web page to view further contact information. 
Thank you for taking the time to read our bulletin. If you'd like to contribute content about your work in preventing/identifying labour abuse, you can email communications@gla.gov.uk.