Suspected slavery victim 'forced to live and work' at Lincolnshire car wash for five years
Suspected slavery victim 'forced to live and work' at Lincolnshire car wash for five years
26th January 2023
A man has been arrested after a suspected modern slavery victim claimed that he had been forced to live and work at a south Lincolnshire car wash for more than five years.
Investigators from the Gangmasters and Labour Abuse Authority (GLAA) and Lincolnshire Police carried out the raid at the Supershine Car Wash on Spalding Road, Gosberton, on the morning of Wednesday January 25.
GLAA officers arrested a 43-year-old British national on suspicion of forced or compulsory labour offences under the Modern Slavery Act 2015.
He has now been released under investigation after being questioned by the GLAA and police.
The potential victim, an Egyptian man in his late 20s, told GLAA investigators last week that he had been kept at the car wash against his will since 2017.
He added that he was directed to work there for little or no pay and subjected to threats if he refused.
GLAA officers have helped rehome him in another part of the UK and he has been accepted into the National Referral Mechanism, a framework for ensuring modern slavery victims are given the help that they need.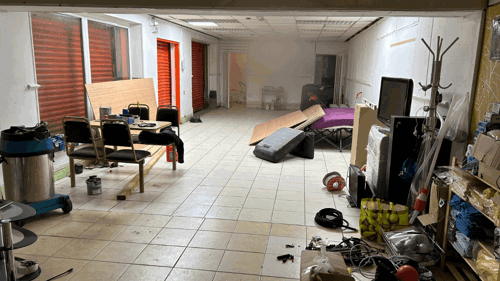 Lincolnshire Police secured a Slavery and Trafficking Risk Order (STRO) and interim STRO against the owner of the car wash and one of his colleagues earlier this month.
The order was granted by magistrates as the business was believed to be housing vulnerable workers with no right to work in the UK on and off site and arranging for them to be transported to work.
Intelligence also indicated that some workers were being paid significantly less than the National Minimum Wage. In some cases, it was alleged that they were not being paid at all.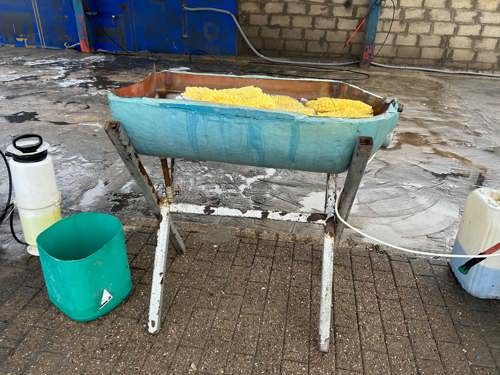 GLAA Investigating Officer Dale Walker said: "The investigation is still very much in its infancy but we are satisfied that we have been able to rescue a vulnerable worker and help him get access to the support that he needs. Our priority from the outset was to identify and safeguard any potentially exploited workers who were working at the hand car wash and we are pleased to have been able to achieve that.
"As an intelligence-led organisation, we always welcome information from members of the public as they are our eyes and ears. If people come across something that does not look right at their local hand car wash, we would strongly encourage them to report their concerns, providing as much information as possible.
"This activity has been made all the more straightforward with the strong partnership links we have forged with our colleagues at Lincolnshire Police. We will continue to work together to stamp out illegal and exploitative working practices across the county and send a joint message that labour abuse in any sector will not be tolerated."
Inspector Nick Waters of Lincolnshire Police said: "This operation was a further example of the agencies working together to safeguard victims of modern day slavery and pursuing suspected perpetrators. One person was arrested and thorough searches conducted while enquiries continue."
Find out more about how to spot the signs of labour exploitation at hand car washes by listening to this GLAA podcast produced with the Responsible Car Wash Scheme.
You can also download the Safe Car Wash app developed by the Clewer Initiative and report your concerns there.
Alternatively, call the Modern Slavery and Exploitation Helpline on 08000 121 700 or Crimestoppers anonymously on 0800 555111.