Senior officer describes 'traumatic' Cumbria operation
Senior officer describes 'traumatic' Cumbria operation
5th October 2018
The officer in charge of investigating the potential exploitation of a vulnerable worker over a 40-year period in Cumbria says he has never witnessed such a traumatic case of suspected modern slavery.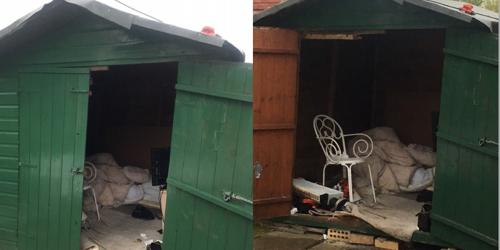 Officers from the Gangmasters and Labour Abuse Authority (GLAA) rescued the 58-year-old British man from a six foot shed he is believed to have been living in for the last four decades on the morning of Wednesday 3 October.
A 79-year-old British man was arrested at the fixed residential site north of Carlisle on suspicion of modern slavery offences.
He has been released under investigation as enquiries continue.
GLAA Senior Investigating Officer Martin Plimmer said: "This is a really sad and traumatic case. In my many years of working in law enforcement and tackling really serious incidents of labour exploitation, I have never witnessed anything like this.
"Our initial reports were that the victim had been living in the shed for the last 40 years and this appears to be the case at this stage. I have never known or even heard of a modern slavery case which has lasted for such a long time.
"Inside the shed, it was freezing cold. There was no heating and even the television was metered. There was just a soiled duvet on the floor where he was sleeping. It's worth reiterating again just how small and cramped his living conditions were. No-one should have to live like this anywhere.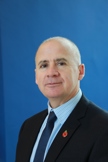 "After finding the victim, we made sure he was taken off the site and given the medical support that he needed. He was very confused and emotionally vulnerable when we rescued him which is completely understandable for someone who we believe has been held in captivity for all his adult life. He is doing well but it will be a long and hard process to help him recover and win our trust. However, this is something we and our partners are totally committed to achieving.
"Our investigation is ongoing and we would welcome the time and space to make our enquiries without any undue disruption. I would also like to thank my GLAA staff and our partners who all worked with tremendous professionalism in dealing with what has been such a challenging case."
The operation was supported by the National Crime Agency, the Cumbria Housing Department, and Cumbria Police.
Anyone who has suspicions that someone is being enslaved, abused or exploited should contact our dedicated intelligence team on 0800 4320804 or email intelligence@gla.gov.uk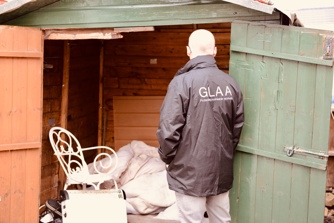 As this operation demonstrates, one call to us means we can rescue vulnerable and exploited workers and change their lives forever.
---
NOTE TO EDITORS: The GLAA will not be offering any further interviews in relation to the operation at this stage. More details will be released as and when appropriate.