GLA open to question in Northern Ireland
GLA open to question in Northern Ireland
17th March 2016
Ask the Chief Executive …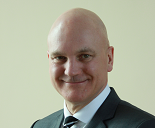 You are invited to attend a GLA pop-up seminar to seek guidance or clarification on any concerns or issues you may have direct from the GLA chief executive Paul Broadbent.
Paul has now hosted nine of a series of 10 regional 'pop-up' seminars across the UK … and last but not least on his list is Northern Ireland.
This session will be held at Stormont, Belfast on 13 April 2016. It takes place from 10.30am to 12.30pm, is open to everyone and admission is FREE.
Spaces are limited at all venues and advance booking is essential to guarantee entry on the day.
We especially want to hear from:
Workers – to talk about your rights and how the GLA can help
PLUS Labour providers, labour users, retailers, trade unions and any other interested parties – to discuss:
-       The GLA licensing scheme
-       Complying with UK tax law
-       Holiday pay
-       Providing worker transport and accommodation
-       Emerging trends of exploitative practices
-       Using umbrella companies
-       Anything else …
For further information or to reserve your place, please email popup.events@gla.gsi.gov.uk specifying the names and email addresses of the attendees together with the preferred date and venue.  
Alternatively, please call: 0115 959 7077.