Major Human Trafficking Operation in Northamptonshire
Major Human Trafficking Operation in Northamptonshire
18th November 2008
NEWS RELEASE
Corporate Communications Department
Police Headquarters
Wootton Hall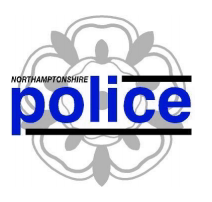 Northampton
NN4 0JQ Direct Line (01604) 703197/8/9 or 703238
Switchboard (08453) 700700
Fax (01604) 703247
Email: press.office@northants.police.uk
18 November 2008
MAJOR HUMAN TRAFFICKING OPERATION IN NORTHAMPTONSHIRE TODAY
A major operation – believed to be the largest of its kind ever mounted in the UK - has been carried out this morning November 18 to disrupt an organised crime group thought to be trafficking people into the UK for the purposes of labour exploitation.
More than 200 staff from nine organisations* including the East Midlands Foreign National Crime Team, Northamptonshire Police, the UK Human Trafficking Centre, the UK Borders Agency, Serious Organised Crime Agency and the Gangmasters Licensing Authority have intervened at a field near Holbeach in South Lincolnshire and arrested three men on suspicion of human trafficking for the purposes of labour exploitation
. More than sixty men and women - migrant workers from countries across Eastern Europe, including Poland and Lithuania - who were picking leeks in the field as part of an organised gang have been taken back to Kettering where they are being treated as potential witnesses and victims.
At the same time, police have searched 21 houses in Kettering and the wider Midlands area as well as business premises in Market Harborough and arrested a further four men and one woman. Those arrested have been taken into custody at Kettering and Wellingborough on suspicion of people trafficking and money laundering.
HOUSING
Search warrants involving Northamptonshire Police, Kettering Borough Council and Northamptonshire Fire and Rescue Service have been carried out at premises in Kettering where it is believed that the migrant workers were living in conditions that were overcrowded and potentially unsafe.
The investigation – called Operation Ruby – centres on allegations that people were recruited through advertisements and agencies in Eastern Europe and travelled to the UK on the promise of work.
When they arrived, it is believed that their documents were taken from them and much of the wages they earned was withheld to pay for their housing and transport costs.
Detective Superintendent Glyn Timmins, Director of Investigations at Northamptonshire Police and part of the Force's new Protective Services Command, co-ordinated today's enforcement operation. He said it is the culmination of months of liaison, investigation and planning involving these many agencies.
"This has been a co-ordinated, large scale operation as part of an investigation into the activities of what we believe is an organised crime group that has exploited people as cheap labour in fields across this region," Det Supt Timmins said.
"The fact that so many organisations have come together to act in this way is a demonstration of how seriously we take our responsibility to support people who have been exploited in this way and to disrupt this unacceptable activity."
Nick Kinsella, Chief Executive of the UK Human Trafficking Centre said: "This operation demonstrates the commitment of law enforcement agencies to tackle human trafficking. The UKHTC has been integral to this investigation providing tactical and strategic advice both operationally and in the care of potential victims that are recovered as a result of this operation.
"The UKHTC has firm roots as a Centre of expertise in the ongoing fight against Human Trafficking and the training and best practice we are continuing to develop is ensuring a co-ordinated approach to this crime."
Simon Excell, UK Border Agency regional deputy director, said: "Human trafficking of any kind, whether for sexual or labour exploitation, is an appalling crime where people are treated as commodities and traded for profit. It is a modern form of slavery. But both UKBA and the police are determined, with our specialist foreign national crime teams, to stamp it out and catch the ringleaders. We are taking action against more organised criminals, facilitators and employers who break the law.
"We are also taking tough action against employers who hire illegal migrants - naming and shaming them, imposing heavy fines, plus prosecuting and imprisoning them when appropriate. And thanks to the new points-based system, employers now have to apply for carefully policed licenses to hire migrants."
Andy Baker, Deputy Director of the Serious Organised Crime Agency, said: "SOCA is committed to working with its partner agencies to counter the threat from and reduce the harm caused by those suspected of trafficking migrants into the UK for labour exploitation purposes.
"More than 60 of our officers were involved in today's operation including members of our vulnerable persons team who are assisting colleagues from Northamptonshire Police and are offering support to those individuals who we believe were being exploited.
"SOCA is also determined to tackle human trafficking by focusing on the countries migrants come from and the ones they travel through. We are working closely with our international partners to increase the risk to serious organised criminals in other countries and reduce the profitability of their activities."
Paul Whitehouse, Chairman of the Gangmasters Licensing Authority said: "Protecting vulnerable workers and dealing with rogue gangmasters is what we do. The action taken today shows that no gangmaster can get away with this abuse, the GLA and our colleagues in other agencies are watching and will deal with the unscrupulous individuals that use their control over the lives of their workers to cause misery."
Luke Hodson of Northamptonshire Fire and Rescue Service, said: "Inter-agency action such as this is vital and today's operation could be one of the most valuable life-saving pieces of work we carry out between now and Christmas. "This has been a huge undertaking for us and none of the agencies would have been able to take this action independently."
Martin Hammond, Deputy Chief Executive of Kettering Borough Council, said: "Kettering Borough Council is the responsible authority for housing standards. The Council has been, and will continue to work, closely with the police throughout this operation."
OPERATION RUBY FACTFILE
*The organisations involved today were:
Operation Rebutia, the East Midlands Foreign National Crime Team (made up of officers from the UK Borders Agency and Northamptonshire, Nottinghamshire, Lincolnshire, Leicestershire and Derbyshire Police Forces.)
Northamptonshire Police
The UK Borders Agency Gangmasters' Licensing Authority Kettering Borough Council UK Human Trafficking Commission Serious and Organised Crime Agency
The Fire Protection Department of Northamptonshire Fire and Rescue Service Migrant Helpline
THE ORGANISATIONS INVOLVED
Northamptonshire Police
The investigation was initiated by Northamptonshire Police officers in the Foreign National Crime Team, which is part of the Protective Services Command (PSC).
PSC is a new department that deals with areas of work such as major crime, public protection and serious and organised crime.
The department is headed by Detective Chief Superintendent Dean Smith, who said: "The Protective Services Command exists to co-ordinate operations and investigations like this alongside national agencies. This has been a major undertaking for us and the results today speak for themselves."
Op Rebutia – the East Midlands Foreign National Crime Team
East Midlands-wide teams to catch foreign criminals were launched earlier this year, bringing together police and immigration officers to tackle immigration crime.
The five regional police forces - Derbyshire, Leicestershire, Lincolnshire, Northamptonshire and Nottinghamshire - have come together with the UK Border Agency to form Foreign National Crime teams to track down, arrest and remove foreign criminals across the region.
The key objective of the foreign national crime teams is to prioritise enforcement activity against foreign nationals, whether in the UK legally or illegally, causing harm in our society by committing serious crimes or involved in activities such as terrorism, controlled drugs, human trafficking and other aspects of organised immigration crime.
The teams can take three forms of action against foreign criminals:
(a) prosecution – where the offence can be proven and/or the subject is non-removable;
(b) removal/deportation – where the subject is suspected of being involved in high harm criminality, eg dealing in Class A drugs but cannot be prosecuted due, typically, to a lack of available evidence; and,
(c) economic sanction – where the Proceeds of Crime Act (POCA) can be used to target the assets of those involved in criminality.
About the GLA
The Gangmasters Licensing Authority was set up to safeguard the welfare and interests of vulnerable workers whilst ensuring that gangmasters who supply workers to agriculture, horticulture, shellfish gathering and food processing and packaging operate within the law.
The GLA has already revoked the licences of 77 rogue gangmasters and can prosecute those operating without a licence and those using an unlicensed gangmaster.
SOCA
The Serious Organised Crime Agency (SOCA) is an intelligence-led agency formed in April 2006 to tackle Class A drugs and organised immigration crime as top priorities. Other priorities are fraud against individuals and the private sector, hi tech crime, counterfeiting, firearms, serious robbery and recovery of the proceeds of crime.
THE FIRE PROTECTION DEPARTMENT OF NORTHAMPTONSHIRE FIRE AND RESCUE SERVICE
Under the Housing Act, landlords have to provide safe accommodation. The Fire Service has a responsibility under the Housing Act to work with environmental health officers to ensure that houses are safe for human habitation.
The UK Human Trafficking Centre
The UKHTC is two years old. Originally set up following Operation Pentameter one, the UKHTC has expanded it's staff and scale of work in tackling the Trafficking of Human Beings (THB). The multi-agency aspect of the UKHTC has evolved since its conception; staff from the Serious and Organised Crime Agency (SOCA), the UK Borders Agency (UKBA), Her Majesty's Revenue and Customs (HMRC), Association of Chief Police Officers Scotland (ACPOS), Poppy and Social Services, in addition to police staff and police officers, all work together under one roof.
The UKHTC maintains its fives strands of business development, continuing to identify better ways of sharing intelligence, better ways of caring for victims of human trafficking and training law enforcement agencies in investigation techniques amongst other pieces of work. In addition to this, the Blue Blindfold campaign has become a prominent fixture in raising awareness about human trafficking.