'Business as usual' for exploitation investigators
'Business as usual' for exploitation investigators
19th May 2020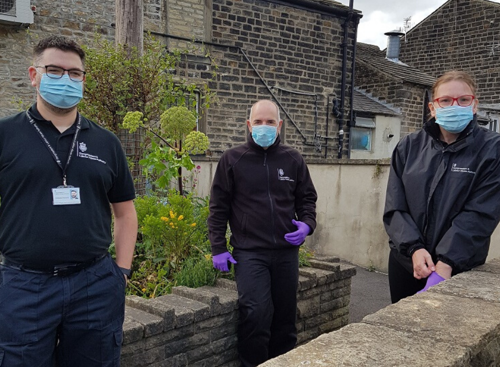 Investigators from our North East team proved it's business as usual at the GLAA after investigating worker exploitation at a business in West Yorkshire.
Three of our investigating officers visited the premises in Silsden on Wednesday 13 May after receiving information to suggest vulnerable workers were living there.
Concerns had been raised over their living conditions and their welfare, so our investigating officers Chris Dunleavy, Mick Coles, and Ivana Glassner (pictured left to right) donned their PPE to work proactively with West Yorkshire Police to carry out a joint visit at the address.
Enquiries at the location found no workers were present and did not identify people living in concerning conditions.
The GLAA will not hesitate to use its full range of powers to ensure businesses remain compliant and those criminals exploiting workers are pursued and brought to justice.
Despite the lockdown, we continue to conduct investigations and inspections to ensure workers are protected.
Although many people are now working at home or not able to work, there remain many hundreds of thousands of workers active in sectors where we know exploitation takes place.
Please continue to be vigilant in looking out for the signs of force and compulsory labour in the workplace – learn more about how to spot those signs
here
.
If you have concerns about exploitation, please report it via our website at
www.gla.gov.uk
or call 0800 432 so we can take action.