December 2022
PREVENTION
Protocols make way for business-owned prevention activity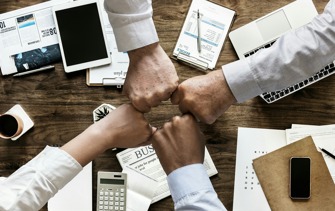 At the GLAA, our core focus will always be working in partnership to protect vulnerable workers from exploitation. 
We cannot eradicate modern slavery alone and we truly value our partnerships at a local, regional, national and international level, and only by working together can we build an alliance against labour exploitation. 
Over the last few years, one of our main ways of engaging with you has been through our protocols, whether that is in the food, construction or textiles sectors. The protocols have played an important role in introducing you to the role and remit of the GLAA and provided a forum to share concerns and best practice with industry leaders. 
But the time has come to review what we do and explore how we can enhance the service and support provided to you. Just as the labour market is constantly changing and evolving, so must we in how we effectively engage with you to maximise our partnerships across all sectors and prevent labour exploitation. 
That's why we will be putting our resources into developing and supporting more focused partnership activity which is business-owned, with the GLAA providing the strategic oversight and expertise. 
Read more about the prevention activity here. 
Workers' rights qualification wins industry award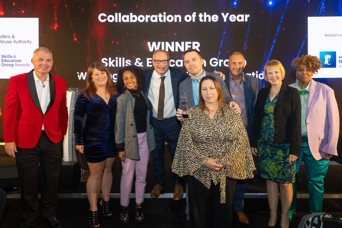 The Skills and Education Group has won the Collaboration of the Year Award.
The Group received the award from the Federation of Awarding Bodies for its work to prevent labour exploitation in collaboration with the GLAA and various other agencies.
The Level 1 Award in Workers' Rights and Labour Exploitation was developed by Skills and Education Group and the GLAA, along with the University of Nottingham's Rights Lab and Boston College, to bring the topic of workers' rights into the UK curriculum for the first time and to help individuals protect themselves from labour exploitation, a branch of modern slavery. The development of the qualification was supported by funding from the Home Office.
It enables learners to spot the signs of labour exploitation, understand their rights in the workplace, and know where to seek help if they or others are at risk. The qualification also covers job adverts, payslips, and contract types, arming learners with the knowledge they need to keep themselves safe in the working world.
You can find out more about the Level 1 Award in Workers' Rights and Labour Exploitation via the link. You can also gain an insight into the development and impact of the qualification through video on YouTube.
.
Biggest names in construction join forces to drive out slavery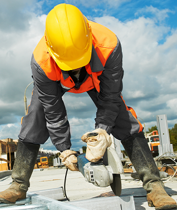 Some of Britain's biggest names in construction have joined forces in an effort to drive out slavery and promote ethical labour in the building industry.
The 'Alliance against Exploitation' has seen the GLAA partner with SCAPE, the modern slavery charity Unseen, the University of Nottingham's Rights Lab and Achilles, the global leader in supply chain risk and performance management.
The partnership is aimed at eradicating slavery and labour exploitation across the building sector by sharing intelligence, identifying emerging trends and committing to robust auditing procedures.
In interviews with 1,200 construction workers, almost half said they had not received written terms and conditions of employment while almost one in three admitted using non-standard evidence of right to work documentation to gain employment.
The interviews, conducted by Achilles across the industry, also revealed four out of five workers had not been spoken to about modern slavery.
Elysia McCaffrey, GLAA CEO, said the partnership was a prime example of how industry can play a significant role in driving out exploitation.
She said: "Business has a huge part to play in tackling the exploitation of workers. Construction companies know their industry better than anyone else and are best placed to drive improvements and standards within their supply chains, ensure workers know their rights and become more vigilant in the fight against those who look to exploit others.
"The construction sector is taking a mature, open approach to the issues of exploitation. It recognises the industry is a lucrative target for exploiters and is standing up to this threat. A significant level of investment is going into the above work, all self-funded by the parties involved, and demonstrates what collaboration between the public and private sector can achieve."
ENFORCEMENT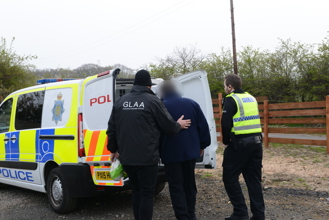 During the last quarter (July - September), we:
Identified 1,530 potential victims of modern slavery during enforcement activity
Conducted 5 interviews under caution
Issued 9 enforcement notices 
Issued 24 warning notices
Recovered over £57k in cash 
The GLAA currently has 112 live enforcement investigations, 69% of which have indicators of Modern Slavery. 
Year-to-date, we have also issued 12 Slavery and Trafficking Prevention Orders totalling 68 years.
Referrals: 
The top ten sectors for referrals were: 
| | |
| --- | --- |
| Car Washing | 23 |
| Other | 13 |
| Food Packaging | 8 |
| Care - Residential | 8 |
| Agriculture - Vegetables | 7 |
| Agriculture – Misc | 7 |
| Food Processing - Other | 5 |
| Food Processing – General | 4 |
| Shellfish Gathering | 4 |
| Food Service - Kitchen | 3 |
NEWS
Newport trio sentenced for enslaving vulnerable man
Two men and a woman who exploited a vulnerable worker in South Wales have been handed sentences totalling more than ten years.
Normunds Freibergs, Jacobus Stankevicius and Ruta Stankeviciene were convicted of modern slavery offences following a four-week trial.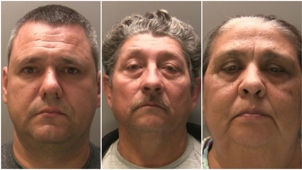 The trio kept the victim in a house in Newport against his will and forced him to work to pay off an ever-increasing "debt" while at the same time plundering his wages. Over an 11 month period they stole an estimated £10,000 from him and the most money he ever received was £20.
He was also stripped of his passport and bank cards, denied showers and clean clothes, and faced threats that his family would be targeted in his native Latvia.
Freibergs, 40, of Morley Close, Newport, was found guilty of requiring a person to perform forced or compulsory labour and arranging or facilitating the travel of another person with a view to exploitation. He was cleared of acting as an unlicensed gangmaster.
He was jailed for five years at Cardiff Crown Court on Friday October 28.
Stankevicius and Stankeviciene, who are husband and wife and both of Capel Close, Newport, were convicted of the same forced and compulsory labour offence. Jacobus Stankevicius, 59, was given a four year jail term. Ruta Stankeviciene, 57, received a 20 month prison sentence, suspended for 18 months. She was also put under curfew until June 2023.
The case came to light when co-workers of the victim at the factory became concerned after noticing how little food he had and that he was wearing the same clothes every day.
GLAA Investigating Officer Laura Thomas said: "Sadly this type of exploitation is all too common. Exploiters will trick vulnerable workers into coming to the UK with the promise of a good job and better life. The reality is that they end up becoming trapped in a cycle of debt and a life of abuse, unable to escape.
"We need all the help we can get in putting a stop to these heinous crimes and quite frankly grave abuses of fundamental human rights. If you have any information about workers being exploited in a similar way to how they were in this case, please get in touch and report your concerns."
10-year slavery order for husband and wife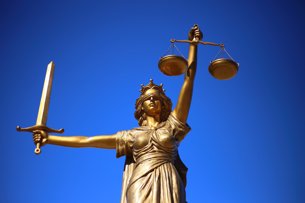 A husband and wife suspected of exploiting a vulnerable worker have been handed a 10-year slavery order.
The Slavery and Trafficking Risk Order (STRO) was granted against Julius Budo and Maria Budova at a hearing in November. 
GLAA investigators acted after receiving intelligence that the couple had been potentially exploiting a worker since 2018.
The order prevents the Slovakian nationals from arranging anyone's travel into or out of England other than for immediate family members. They must also not arrange either travel or transport of anyone to work, again other than for their immediate family.
Budo, 62, and Budova, 58, must not arrange or assist in finding employment for anyone other than themselves and are prevented from using another person's bank card or PIN without their permission. The STRO also forbids them from renting or sub-letting any property or rooms controlled by them to anyone other than immediate family members.
GLAA Investigating Officer Dale Walker said: "We were pleased to see that our application was approved for such a significant period of time, allowing us to monitor the couple for the next 10 years.
"STROs have become a really valuable tool for the GLAA in our efforts to tackle modern slavery, labour abuse and human trafficking. They protect communities from harm and provide additional safeguards to substantially reduce the risk of a slavery or trafficking offence taking place."
Lincolnshire car wash owners handed 10-year slavery order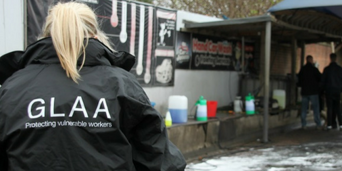 The owners of a Lincolnshire hand car wash have had tough restrictions imposed on them by court for the next decade.
Courts approved an application from the GLAA for a Slavery and Trafficking Risk Order (STRO) against Said Ziane, 53, and Sarhad Salari, 33. 
The pair were suspected of employing workers with no right to work in the UK at the Spotless Car Wash on Bridge Road, Long Sutton.
Information obtained by the GLAA and partners also indicated that some of the workers at the hand car wash were being paid significantly less than the National Minimum Wage.
Ziane, of Little London, Long Sutton, and Salari, of Figtree Walk, Peterborough, must comply with a range of restrictions for the next 10 years.
Find out more about how to spot the signs of labour exploitation at hand car washes by listening to this GLAA podcast produced with the Responsible Car Wash Scheme.
You can also download the Safe Car Wash app developed by the Clewer Initiative and report your concerns there.
CONTACT US

You can report your concerns by calling the GLAA's intelligence team on 0800 4320804 or email intelligence@gla.gov.uk.
Alternatively, call the Modern Slavery Helpline on 08000 121 700 or Crimestoppers anonymously on 0800 555111.
Visit our web page to view further contact information. 
Thank you for taking the time to read our bulletin. If you'd like to contribute content about your work in preventing/identifying labour abuse, you can email communications@gla.gov.uk.