LICENSING
Nepalese recruitment agency loses GLAA licence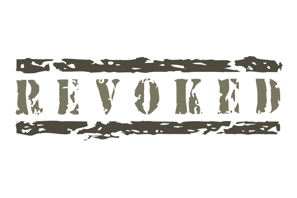 A Nepalese recruitment agency has lost its GLAA licence after investigations revealed workers were charged exorbitant job-finding fees before arriving in the UK.
GLAA officers revoked the licence of Adept and Agile with immediate effect. This means that the business can no longer supply workers into the GLAA-regulated sectors of agriculture, horticulture, shellfish gathering, and any associated processing or packaging.
Adept and Agile's two directors Pravin Rimal and Resham Gurung failed the GLAA's fit and proper test after being handed an interim Slavery and Trafficking Risk Order (STRO). 
STROs are civil orders issued to restrict the activities of those who pose a serious risk of otherwise committing slavery or trafficking offences. The order placed a number of restrictions on the pair, including preventing them from acting as gangmasters.
GLAA investigators spoke to Nepalese workers recruited by Adept and Agile as part of its investigations. More than 100 confirmed that they had paid between £12,000 and £13,000 in order to find work in the UK. Work-finding fees are explicitly banned under the GLAA licensing standards.
GLAA Head of Regulation Nicola Ray said: "Our investigations concluded that workers were exploited and charged extremely high work-finding fees by Adept and Agile.
"We are very clear that licence holders must not charge a fee to a worker for any work-finding services. Adept and Agile breached the requirements of this critical licensing standard leaving us with little option but to revoke the company's licence."
Revised charge rate guidance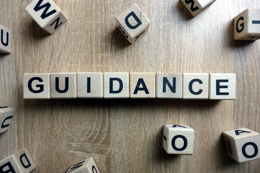 We've published the latest guidance on indicative minimum charge rates between labour providers and labour users, effective from 1 April 2023. 
This latest guidance takes account of new national minimum/living wages, national insurance thresholds, the new Health and Social Care Levy, increased labour sourcing and retention costs, increased transport, PPE and other Covid-19 related costs and Scotland, Wales and Northern Ireland agricultural minimum wage increases.
You can read the full guidance here. 
.
.
.
ENFORCEMENT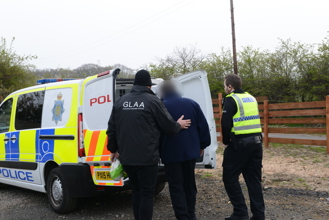 During the last quarter (October, November, December), we:
Identified

 

1,201 potential victims of modern slavery during enforcement activity
Conducted

 3

 

interviews under caution
Issued 7 enforcement notices 
Issued 11 warning notices
Recovered over

 

£73k in cash 
The GLAA currently has 120 live enforcement investigations, 71% of which have indicators of Modern Slavery. 
Referrals: 
The top ten sectors for referrals were: 
| | |
| --- | --- |
| Car Washing | 22 |
| Care - Residential | 14 |
| Agriculture – Misc | 13 |
| Other | 12 |
| Agriculture - Vegetables | 8 |
| Food Processing - Other | 5 |
| Hospitality and events | 5 |
| Food packaging  | 5 |
| Food processing - general | 4 |
| Food Service - poultry | 4 |
PREVENTION
GLAA supports Malaysia in combatting forced labour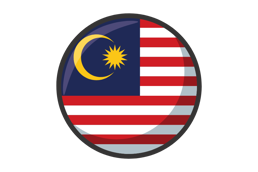 A team from the GLAA travelled to Malaysia to support the country's efforts in tackling forced labour.
The aim was to share experiences of how the GLAA operates and to provide an initial assessment for the Malaysian authorities of the agency's approach.
It was supported by the Foreign, Commonwealth and Development Office and contributes to UK efforts in combatting modern slavery and human trafficking worldwide, particularly where it impacts on the UK and its supply chains.
The visit, and further engagement stemming from it, will consider how the GLAA's experience can be part of UK government efforts to support the Malaysian National Action Plan on Forced Labour.
Come join our online meeting for labour users and labour providers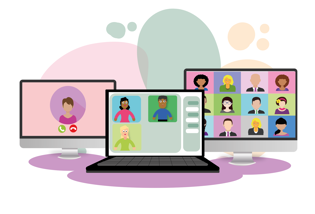 Once a quarter, we invite stakeholders from various backgrounds to come and hear the latest developments in the labour market and the regulatory framework.
The group meets virtually and we're always on the lookout for new members who would like to hear more about best practice in the regulated sector.
You could be a GLAA licence-holder, supplying workers within our regulated sector. Or, you might be one of their clients – a labour user - who employs workers as part of your day-to-day business operations.
We also welcome those from connected trade associations and retailers as well as anyone else connected with the UK's fresh produce supply chain.
Our next meeting will be in April. To be added to the Labour User / Labour Provider mailing list, simply email us at communications@gla.gov.uk to hear about future meetings. 
Funding opportunity for modern slavery research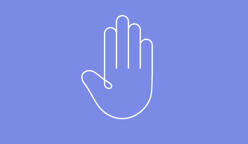 An exciting opportunity has arisen for researchers to bid for funding to explore how modern slavery can be prevented.
The Modern Slavery and Human Rights Policy and Evidence Centre (Modern Slavery PEC) aims to fund research to fill four key evidence gaps within modern slavery prevention. The research projects will include:
Homelessness: to generate evidence on the links between modern slavery and homelessness, and examine specific datasets on homelessness to produce insights for policy makers
Poverty and cost of living: to generate evidence on the relationship between poverty and modern slavery in the UK, and the laws and policies that can be designed/redesigned to better safeguard against modern slavery during periods of a rising cost of living
Cultural competency: to improve understanding of the value of cultural understanding and practice in improving equity and effectiveness in legal enforcement, support services and identification of people affected by modern slavery
Prevention and identification of child trafficking: to improve understanding of how children are identified as victims of modern slavery and what is effective in the UK to support the early identification of children at risk of modern slavery; prevention of the re-exploitation of children; and prevention of children going missing from care
The Modern Slavery PEC has allocated a maximum budget of £100,000 at 100% full economic cost for this project. It is expected that up to six projects will be funded for this work.
Projects may be led by either a UK higher education institution, an approved research organisation eligible to receive UKRI funding, or a charity registered in the UK. Project teams must include at least one academic or research organisation and one UK based third sector organisation.
Deadlines for applications is 6 April 2023. To apply, and to read more information, click here.
.
NEWS
Workers' rights training for Romanian communities in UK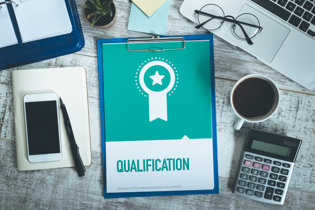 Hundreds of Romanian workers living in the UK will complete a course designed to improve their knowledge of employment rights this month.
The GLAA has commissioned the Skills and Education Group (SEG) to create the three-hour programme, which is being piloted within Romanian communities across the UK during March.
Content for the course is based on the award-winning Level 1 Award in Workers' Rights and Labour Exploitation, a qualification developed by the GLAA and SEG.
More than 25 in-person courses are taking place across the country including in London, Manchester, Liverpool, Birmingham and Nottingham.
Two online courses are also scheduled and between 250 and 300 attendees are expected to finish the project by the end of March. The course aims to raise awareness of basic employment rights and where to report concerns. 
GLAA Head of Prevention and Partnerships Frank Hanson said: "More than 1.4 million Romanian nationals applied for settled status, the most out of any country in the EU.
"Many workers may lack a full understanding of their employment rights though. Combine this with cultural and language barriers and this can make them vulnerable to exploitation.
"We have received excellent support from the Romanian Embassy and Consulate General in London who have helped us in different implementation stages of this awareness raising project on employment rights.
"We have also built important links with several organisations delivering services to the Romanian community in the UK. A small number of representatives from these organisations have completed training so that they can deliver the course to Romanian workers in their own language.
"A crucial legacy of the project will be to make the course freely available so it can be delivered to other communities. This is really important in empowering vulnerable and potentially exploited workers across the UK and building that community resilience we need to fight the threat of labour exploitation."
Suspected slavery victim 'forced to live and work' at car wash for five years
A man was arrested after a suspected modern slavery victim claimed he had been forced to live and work at a south Lincolnshire car wash for more than five years.
Investigators from the GLAA and Lincolnshire Police carried out the raid at the Supershine Car Wash on Spalding Road, Gosberton, in January. 
GLAA officers arrested a 43-year-old British national on suspicion of forced or compulsory labour offences under the Modern Slavery Act 2015.
He was released under investigation after being questioned by the GLAA and police.
The potential victim, an Egyptian man in his late 20s, told GLAA investigators he had been kept at the car wash against his will since 2017. He added that he was directed to work there for little or no pay and subjected to threats if he refused.
GLAA officers have helped rehome him in another part of the UK and he has been accepted into the National Referral Mechanism, a framework for ensuring modern slavery victims are given the help that they need.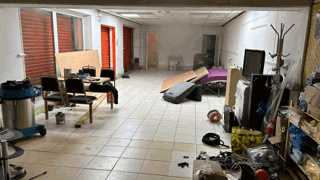 Lincolnshire Police secured a Slavery and Trafficking Risk Order (STRO) and interim STRO against the owner of the car wash and one of his colleagues earlier this month.
Intelligence also indicated that some workers were being paid significantly less than the National Minimum Wage. In some cases, it was alleged that they were not being paid at all.
GLAA Investigating Officer Dale Walker said: "The investigation is still very much in its infancy but we are satisfied that we have been able to rescue a vulnerable worker and help him get access to the support that he needs. Our priority from the outset was to identify and safeguard any potentially exploited workers who were working at the hand car wash and we are pleased to have been able to achieve that."
Find out more about how to spot the signs of labour exploitation at hand car washes by listening to this GLAA podcast produced with the Responsible Car Wash Scheme.
You can also download the Safe Car Wash app developed by the Clewer Initiative and report your concerns there.
Court imposes tough restrictions after Indian students 'exploited' in care homes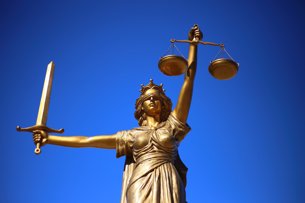 Five people suspected of recruiting and exploiting vulnerable Indian students working in care homes across North Wales have been handed a Slavery and Trafficking Risk Order (STRO).
Investigators from the GLAA were granted the order indefinitely against five defendants at Mold Magistrates' Court on Thursday 2 February.
All five were arrested by the GLAA between December 2021 and May 2022. Investigations are ongoing but there have been no criminal charges at this stage.
The defendants are originally from the state of Kerala in India and have links to care homes in Abergele, Pwllheli, Llandudno, and Colwyn Bay, either by working there themselves or having a direct family link to someone who works in them.
Reports to the Modern Slavery and Exploitation Helpline only three months later said that Indian workers employed were not being paid correctly or were having their wages withheld.
Significant concerns were raised at the same time about the workers' appearance and that they always appeared to be hungry.
The GLAA has identified more than 50 Indian students as being potential victims of modern slavery and labour abuse over the last 14 months.
All have received or have been offered the chance of support from the GLAA, including the opportunity to enter the government's National Referral Mechanism (NRM).
GLAA Senior Investigating Officer Martin Plimmer said: "We are all aware that staffing levels have been a cause concern in the care sector for some time, and have not been helped by the COVID pandemic.
"Unfortunately, where labour shortages exist, there is an increased risk of opportunists using the situation for their own financial gain, usually at the expense of workers that they are exploiting.
"Tackling the exploitation of workers in care homes is one of the GLAA's top priorities, and this order is crucial in restricting the activities of those we suspect would otherwise commit slavery or trafficking offences."
CONTACT US

You can report your concerns by calling the GLAA's intelligence team on 0800 4320804 or email intelligence@gla.gov.uk.
Alternatively, call the Modern Slavery Helpline on 08000 121 700 or Crimestoppers anonymously on 0800 555111.
Visit our web page to view further contact information. 
Thank you for taking the time to read our bulletin. If you'd like to contribute content about your work in preventing/identifying labour abuse, you can email communications@gla.gov.uk.