Partnership bulletin May 2023
Partnership bulletin May 2023
LICENSING

Over a hundred workers spoken to during farm inspections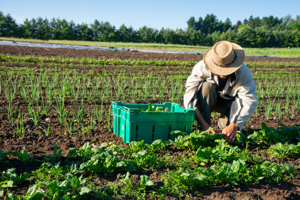 We've been making visits to farms across the UK as part of an operation to check working and accommodation standards.
Our Regulation officers carried out inspections at farms in joint visits with UK Visas and Immigration (UKVI) to ensure workers are being treated fairly and their accommodation is fit for purpose.
We reviewed a range of worker accommodation at various farms, including caravans and houses in multiple occupation.
Whilst some examples of excellence were identified in terms of worker treatment, we are continuing to work with one farm over allegations of bullying. 
Over 100 workers have been interviewed during our visits, including workers from Ukraine, Kyrgyzstan, Tajikistan and Uzbekistan.
UKVI have a new, dedicated team to ensure compliance of the Seasonal Worker Scheme in the UK. The GLAA is providing help, advice and guidance where necessary.
The seasonal worker visa allows fruit and vegetable pickers to apply to come and work in the UK temporarily.
Come join our online meeting for labour users and labour providers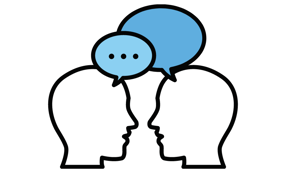 Once a quarter, we invite stakeholders from various backgrounds to come and hear the latest developments in the labour market and the regulatory framework.
The group meets virtually and we're always on the lookout for new members who would like to hear more about best practice in the regulated sector.
You could be a GLAA licence-holder, supplying workers within our regulated sector. Or, you might be one of their clients – a labour user - who employs workers as part of your day-to-day business operations.
We also welcome those from connected trade associations and retailers as well as anyone else connected with the UK's fresh produce supply chain.
Our next meeting will be on Thursday 8 June between 11am - 1pm. To be added to the Labour User / Labour Provider mailing list, simply email us at communications@gla.gov.uk.  
PREVENTION
'A foundation of closer co-operation abroad'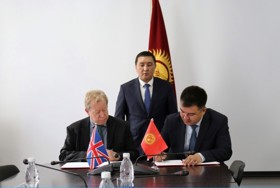 The GLAA's Darryl Dixon visited Kyrgyzstan, Uzbekistan, and Tajikistan to discuss recruitment for the Seasonal Workers Scheme. 
Facilitated and supported by the Foreign, Commonwealth and Development Office, Darryl met with the Government Centres for Migration, and the International Organisation for Migration.
This included visiting a visa centre, pre-departure training centre, as well as observing one of the recruitment sessions by one of the operators in Tajikistan. Co-operation agreements were signed with Kyrgyzstan, Uzbekistan, and discussions commenced with Tajikistan.
Darryl said: "The aim of those agreements is to create the foundation for closer co-operation between the GLAA and the Government Migration centres to identify and prevent potential risks in processes that could enable exploitation, as well as work to jointly resolve those cases where we find exploitation or the payment of irregular fees."
.
Joint webinar will explore 'decent work'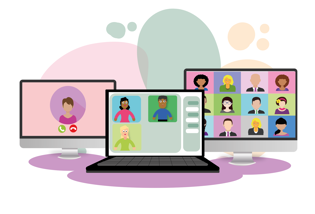 We will be holding a joint webinar next month outlining what decent work is and why employers benefit from supporting their workers.
The webinar with HMRC's National Minimum Wage team and the Employment Agency Standards Inspectorate (EAS) takes place on Tuesday 6 June from 10am and is expected to last around 90 minutes.
You can sign up to the event here.
Head of Prevention and Partnerships Frank Hanson said: "Decent work helps employers and employees to succeed through improved employment standards that help develop good jobs and deliver opportunities for people to progress. It covers areas such as recruitment, pay, working conditions, health and wellbeing and workforce engagement.
"Benefits can be far reaching and can include increased staff retention, a more diverse and inclusive workforce, and inspiring and motivating staff to make sure you are a successful and high performing organisation.
"The webinar will demonstrate to businesses that adopting and implementing the very best employment standards also protects workers from forced or compulsory labour."
ENFORCEMENT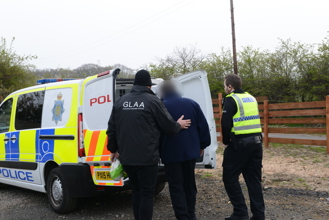 During the last quarter (January, February and March), we:
Identified

 704

 potential victims of modern slavery during enforcement activity
Conducted

 4

 

interviews under caution
Issued 4 enforcement notices 
Recovered over

 

£24k in cash 
The GLAA currently has 119 live enforcement investigations, 69% of which have indicators of Modern Slavery. 
Referrals: 
The top ten sectors for referrals were: 
| | |
| --- | --- |
| Car Washing | 24 |
| Care - Residential | 17 |
| Agriculture – Misc | 12 |
| Other | 10 |
| Food Processing - Other | 7 |
| Food packaging  | 7 |
| Agriculture - Vegetables | 5 |
| Food Service - catering | 4 |
| Hair and beauty | 4 |
| Food and processing - poultry | 3 |
NEWS
Romanian man pleads guilty to modern slavery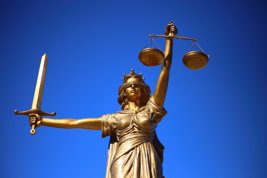 A Romanian man has admitted exploiting a vulnerable worker by bringing him to the UK and controlling his wages.
Nelu Nechita pleaded guilty to an offence under the Modern Slavery Act of arranging or facilitating the travel of another person with a view to exploitation. 
The 52-year-old, now of Altmore Avenue, London, will be sentenced at the same court on Monday 26 June.
Nechita was arrested by GLAA officers during an operation with Greater Manchester Police and the Department for Work and Pensions in February 2019.
Investigations by the GLAA revealed Nechita had offered to find the victim work in the UK and paid for his travel from Romania.
Nechita, the victim, and a number of other workers found employment at a chicken processing factory in North Wales. All were transported to and from the site by Nechita from his home address in Oldham.
He also took control of the victim's payment card and PIN number and would regularly cash out the card at ATMs across Oldham. The victim never saw his wages, receiving just £280 from Nechita for six weeks of work at the factory.
During that period, wages totalling more than £1,800 were paid into his account. The victim, a Romanian man in his 40s, was supported by the GLAA throughout the case.
GLAA Senior Investigating Officer Martin Plimmer said: "The victim left Romania with the promise of a job and better life in the UK but instead was ruthlessly exploited by Nechita for his own financial gain.
"Sadly this method of exploitation is not uncommon. As an intelligence-led organisation, we rely on your help to spot the signs of labour exploitation and most importantly to report your concerns to us."
Overcrowded accommodation uncovered during multi-agency operation in Scotland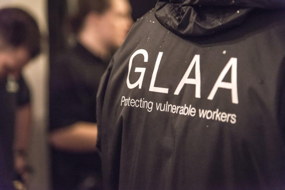 More than 50 Romanian workers were interviewed as part of a multi-agency day of action in Scotland, with investigators discovering several overcrowded properties.
GLAA officers joined Police Scotland, Scottish Fire and Rescue Service, and Perth and Kinross Council to conduct welfare checks across 23 addresses in Perth and Kinross, seven of which were overcrowded.
In the worst example, nine people were living in a two-bed property and workers were sleeping on mattresses in the living room with no washing machine or hot water.
In total, 54 Romanian workers were spoken to across the day, with safeguarding questionnaires completed and the GLAA informing them of their employment rights and entitlement to the National Minimum Wage.
GLAA Investigating Officer Fiona Panetta said: "We carried out the operation after receiving concerns that Romanian workers presenting as homeless to the local authority were potentially trafficked into the UK and exploited.
"Our investigations are still at an early stage but we plan to review all the questionnaires and accounts given during the day and we will address any issues identified.
"A number of workers said they had not received any payslips or were unaware of what they had been paid which we are in the process of rectifying.
"Working together with our partners is really crucial in ensuring that vulnerable workers are protected and all potential issues are thoroughly investigated and addressed."
Modern slavery arrests in West Sussex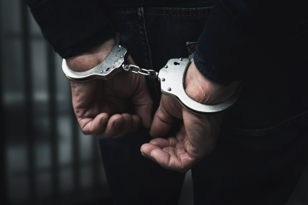 Two men have been arrested on suspicion of exploiting Bulgarian farm workers in the south of England.
The GLAA and Sussex Police carried out raids at two addresses in the Bognor Regis area of West Sussex. 
Our investigators arrested two men, both Bulgarian nationals aged 33, on suspicion of offences under the Modern Slavery Act.
The suspects have been released under investigation pending further enquiries after being questioned by the GLAA and police.
GLAA Investigating Officer Paul Williams said: "We received intelligence indicating that the suspects were exploiting and controlling Bulgarian workers arriving in the UK by charging them for transport and to complete their UK settlement applications.
"Allegations were also made that the pair subjected workers to threats if they did not pay them.
"We will not hesitate to act where we have information that vulnerable workers are potentially being exploited for their labour. Our investigations are ongoing and further updates will be provided where appropriate."
Indian care workers rescued in North Wales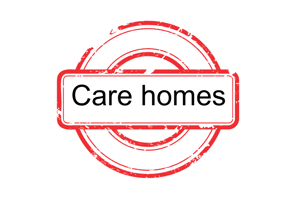 Nine care home workers were safeguarded as part of a modern slavery operation in North Wales.
Investigators from the GLAA rescued the workers from an address in Llangollen.
The nine workers, four male and five female, are aged between 24 and 38, and are primarily from the state of Kerala in southern India.
They were taken to a nearby reception centre and entered the National Referral Mechanism (NRM), a government framework ensuring potential victims of modern slavery and human trafficking receive the support they need.
Investigations are ongoing and the operation has been supported by North Wales Police, Justice and Care and the Salvation Army. No arrests have been made at this stage.
GLAA Senior Investigating Officer Martin Plimmer said: "The care sector has been identified by the GLAA as being at high risk of forced or compulsory labour and this is one of a number of live investigations we have across England and Wales in this area."
CONTACT US

You can report your concerns by calling the GLAA's intelligence team on 0800 4320804 or email intelligence@gla.gov.uk.
Alternatively, call the Modern Slavery Helpline on 08000 121 700 or Crimestoppers anonymously on 0800 555111.
Visit our web page to view further contact information. 
Thank you for taking the time to read our bulletin. If you'd like to contribute content about your work in preventing/identifying labour abuse, you can email communications@gla.gov.uk.