Man sentenced for modern slavery offences
Man sentenced for modern slavery offences
7th July 2023
A Romanian man has been sentenced to eight years in prison after pleading guilty to human trafficking, forced labour and exploitation offences.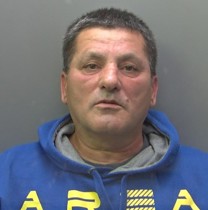 Marian Mustafa admitted charges under Section 1 and Section 2 of the Modern Slavery Act, of arranging or facilitating the travel of two individuals with a view to exploiting them when he appeared before Peterborough Crown Court on Thursday July 6. 
Mustafa was arrested by the Gangmasters and Labour Abuse Authority (GLAA) in July 2019 during an operation conducted with Cambridgeshire Police in Peterborough. 
He was charged in 2020 but absconded back to Romania. Upon his return to the UK in 2022, Mustafa was arrested and remanded in custody. 
A judge at Peterborough Crown Court also imposed a Slavery and Trafficking Prevention Order for 12 years, on the 54-year-old, of no fixed address but formerly of Granville Street, Peterborough. 
Mustafa recruited his victims by promising them work in the UK despite not having any jobs lined up for them. Once they arrived in the UK, Mustafa controlled their ID documents and then later all their bank cards and PIN numbers. 
In interviews, one of the victims said he had been punched by Mustafa. The other victim added he too was also assaulted by Mustafa who kicked him and subjected him to regular verbal abuse. 
The two Romanian men, now in their early 50s, were safeguarded by the GLAA and entered the National Referral Mechanism (NRM), a government framework ensuring victims of modern slavery and human trafficking receive access to the support that they need. 
GLAA Senior Investigating Officer Jen Baines said: "Mustafa exploited the victims through deception, debt bondage and violence to control their finances. He had total control of their bank accounts and made cash withdrawals without their permission. We are incredibly proud to have brought this offender to justice and would like to thank all of the officers at the GLAA and Cambridgeshire Police, and witnesses in this case, especially our incredibly brave victims. This is a fantastic sentence, demonstrating the serious nature of these offences. 
"Unfortunately, this type of control where workers are driven into and then controlled by debt is a common tactic employed by traffickers. Once in the UK, victims are often left in helpless situations, trapped trying to pay off sizeable debts with no way of escaping. 
"Trafficking workers for the purposes of forced labour is completely unacceptable and we will do everything in our power as agency to stop worker exploitation across the UK." 
If you have information that people have been trafficked into the UK and exploited for their labour, contact the GLAA by emailing intelligence@gla.gov.uk or by using the online reporting form. 
Alternatively, call the Modern Slavery and Exploitation Helpline on 08000 121 700 or Crimestoppers anonymously on 0800 555111.