Husband and wife jailed for exploiting vulnerable workers
Husband and wife jailed for exploiting vulnerable workers
4th December 2019
An illegal gangmaster and his wife have been jailed for exploiting at least 41 workers in the Merseyside area following an investigation by the Gangmasters and Labour Abuse Authority (GLAA).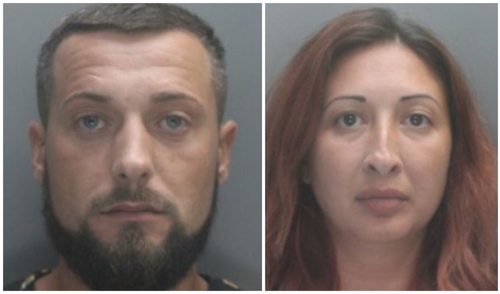 Ringleader Alexander Goran recruited the workers from Romania with the promise of employment and accommodation.
Once they were in the UK, he controlled their wages, directed them to live in cramped, sub-standard housing, and even gave some of them false identities so that they could work two separate shifts at a food processing factory in Greater Manchester.
He was supported by his wife, Ana Marie Goran, who was also sentenced for her role in the exploitation.
The pair were arrested and questioned following a multi-agency day of action in March 2018, titled Operation Brewer, which saw the victims removed from the properties and taken to a reception centre to be safeguarded.
The Gorans, both Romanian nationals, left the UK but were arrested by Spanish authorities in Valencia this August after a European Arrest Warrant was issued.
Both were subsequently transported back to the UK by Merseyside Police and appeared before Liverpool Magistrates' Court on Friday 30 August 2019.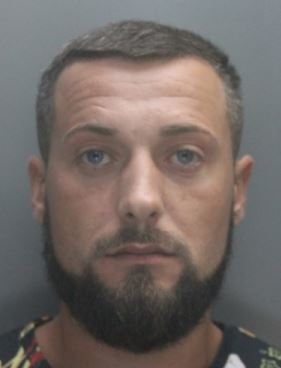 Alexander Goran, 30, of no fixed address, pleaded guilty to acting as an unlicensed gangmaster and conspiring to commit fraud by abuse of position.
Appearing before Liverpool Crown Court on Tuesday 3 December, he was jailed for three-and-a-half years.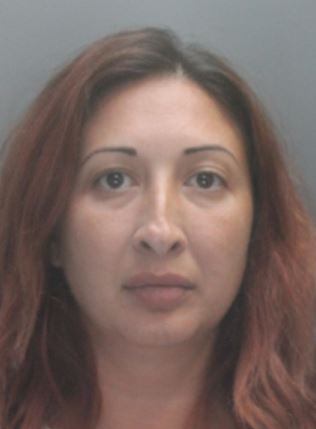 Ana Marie Goran, 34, also of no fixed address, admitted an offence of aiding and abetting an unlicensed gangmaster.
She was jailed for 15 months at the same hearing.
In sentencing, Judge Sophie McKone described the exploitation as "sophisticated and well-organised offending".
She said: "You exploited people that you brought into the country. These people had come to the country for legitimate work and are entitled to protection from the law."
These convictions follow sentences being handed out to the Gorans' accomplices Josh Beesley and Christopher Beech in July 2019.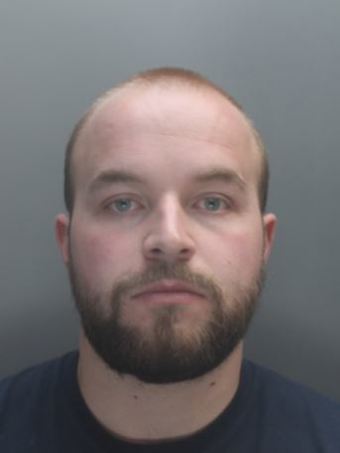 Beesley, 27, of Lockerbie Place, Wigan, was jailed for 20 months for aiding and abetting an unlicensed gangmaster and conspiring to commit fraud by abuse of position.
Beech, 44, of Lilac Court, Congleton, was handed an eight-month sentence suspended for 18 months and community order for the same gangmaster offence.
GLAA Senior Investigating Officer Martin Plimmer said: "The GLAA exists purely to protect vulnerable workers and bring those responsible for labour exploitation to justice.
"We are therefore very satisfied with the outcome of this case and the sentences handed out to the culprits following a thorough investigation which was ably assisted by Merseyside Police and the National Crime Agency. Charities including the British Red Cross and City Hearts also played a critical role in working with us to safeguard the victims and provide ongoing support to them.
"This case sends out a clear message to those who criminally exploit vulnerable people that we will come and find you. In the case of the Gorans, once they knew we were after them, they fled to Spain and thought that they were going to get away with it.
"However, with the help of our Spanish colleagues we were able to arrest them on a European Arrest Warrant and bring them back. This demonstrates to criminals that no matter where you run, you cannot hide from us and evade justice.
"This investigation also highlights how important it is for victims, witnesses or anyone who suspects someone is being exploited to come forward and report their concerns to us.
"One of the victims was brave enough to say what had happened to him which meant we were able to start the investigation. He was then supported by two other victims who also bravely shared their experiences with us.
"I would again like to place on record our thanks for the courage they have shown in reporting the exploitation they suffered to us. Hopefully, they can now get some closure and continue the process of rebuilding their lives.
"I hope this will encourage other people out there who have seen this investigation, and how we have supported the victims, to come forward and report their concerns.
"If you suspect someone is the victim of exploitation, please call our confidential reporting hotline on 0800 4320804. Our dedicated intelligence team is experienced in listening to your suspicions and ensuring that we are able to act on them."