Black Country Gangmaster Closed down after String of Failings
Black Country Gangmaster Closed down after String of Failings
15th November 2013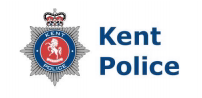 A West Midlands gangmaster had his licence taken away after he flouted employment legislation by sending six agricultural workers to a mushroom farm for 20 consecutive days.
Under the Working Time Regulations, Shenky Ltd, of Dudley Road, Wolverhampton should have given the workers at least one day off in every seven.
When the business was inspected by officers from the Gangmasters Licensing Authority, the man in charge, Shorish Hamza, was found to be 'incompetent and incapable' of running a compliant recruitment business.
Aside from the issue with time off, the GLA uncovered a string of other problems and revoked the licence in April. However, Shenky appealed the decision, allowing the business to continue trading.
The company switched premises to Ashfield Parade, in Southgate, London, and now the appeal has been withdrawn, activating the revocation and barring the business from supplying any workers to the areas regulated by the GLA.
The GLA works in partnership with other agencies to protect vulnerable people and prevent worker exploitation in agriculture, horticulture, food processing and packaging and shellfish gathering.
Shenky Ltd's operations involved providing labour to a mushroom farm in Worcestershire.
When interviewing Mr Hamza - the man named on the licence as being responsible for the day-to-day running of the company - it soon became apparent that he lacked the necessary knowledge and skills required for the role.
As a result, employees were not being paid correctly and were not receiving the breaks or holidays they were due.
Records showed that six employees who had worked 20 consecutive days only had one day off before returning to work for four days, after which they had another day off and returned to work for another seven days.
Shenky Ltd also failed to arrange for the required first aid and welfare facilities for its workers in the fields. Contracts for the company's employees were incomplete, inaccurate or missing.
Given the above factors, the GLA decided that Mr Hamza – who exhibited a distinct lack of knowledge on many aspects of operating a business - had failed to show he was competent enough to hold a licence.
As well as falling short on this critical requirement for a GLA licence, Shenky Ltd had accrued a tax debt of more than £230,000 when inspected, which failed another critical standard.
The business breached a third critical licensing standard by being unable to provide proof its workers had been paid the National Minimum Wage because salaries were paid in cash and the company did not provide pay slips.
A single critical standard breach – resulting in 30 penalty points - is sufficient for the GLA to revoke a licence.
Shenky Ltd failed three along with eight non-critical standards resulting in a total of 154 points - enough for the GLA to revoke the licence five times over.
ENDS
Press release issued by GLA Communications and Information Officer Paul Fearn. For more information contact 0115 959 7069 or email communications@gla.gsi.gov.uk.
Notes to editors
1. The GLA operates throughout the UK and is a Non Departmental Public Body.
2. The authority was formed in 2005 in the wake of the Morecambe Bay cockle picking disaster when 23 Chinese workers drowned on the sands.
3. The GLA licences companies that supply labour (gangmasters) to agriculture, horticulture, food processing and packaging and shellfish gathering.
4. Its main strategic priorities are to prevent worker exploitation, protect vulnerable people and tackle unlicensed and criminal activity.
5. Under the Gangmasters Licensing Act (2004) it is illegal both to operate as, or employ the services of, an unlicensed gangmaster.
www.gla.defra.gov.uk