Temporary changes to Licensing help desk times
Temporary changes to Licensing help desk times
21st October 2021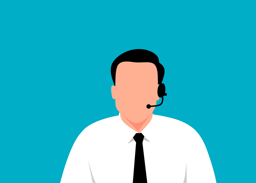 The GLAA Licensing Team is keen to respond to all queries received and provide an efficient service to all our stakeholders.
With that in mind, and to allow us to progress the high volume of queries we have been receiving, the opening hours of the Licensing help desk will be temporarily reduced.
From Monday 1 November 2021, the help desk will be open between the hours 9am-1pm Monday to Friday. This is purely a temporary measure and the help desk will be back to full business hours as soon as possible.
If you need to speak to the Licensing Team from 1 November, please ensure you call 0345 602 5020 between the hours of 9am–1pm and the team will be happy to help. 
Alternatively, please email us at licensing@gla.gov.uk and we will get back to you as soon as possible within 10 working days.