13 arrested in Peterborough in connection with exploitation
13 arrested in Peterborough in connection with exploitation
21st April 2015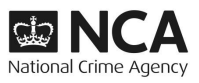 THIRTEEN people have been arrested in Peterborough as part of a national day of action against the exploitation of people across the UK. The police, Peterborough City Council and National Crime Agency (NCA) led operation, named Operation Launch, began at 4am today (Tuesday) and also involved the Gangmasters Licensing Authority (GLA), the British Red Cross and the Salvation Army.
Operation Launch is the Peterborough-led response to Operation Mustily, an on-going NCA investigation into people trafficking and enforced labour of Slovakian nationals within the UK, which sees involvement from a number of other forces across the country.
In total about 300 police and partner agency officers and staff were involved in the activity in Peterborough which saw raids and arrests at 20 properties across the city. The people arrested, six men and seven women, have all been taken to Thorpe Wood Police Station.
Two other men were also arrested, one on suspicion of rape and another on warrant. Officers engaged with a total of 46 potential victims, 20 of which, including six children, have been removed from the properties and taken to a reception centre, facilitated by Peterborough City Council, while further enquiries are carried out.
Peterborough Commander, Superintendent Tony Ixer, said:
"Our priority has been, and always will be, to protect members of the public from harm. We are committed to working with partner agencies to tackle human trafficking and we are targeting those who gain from others' suffering.
"Victims are often promised a better life in the UK with well-paid work but often end up in over-crowded accommodation and immediately placed in debt to a criminal who controls their affairs.
"They are generally deceived as to the type of work they'll be doing, the conditions of it and the pay they receive.
"They are paid wages well below the legal minimum for extremely long hours and their pay is often taken to service debt on their accommodation.
"Victims are often too frightened to come forward and reluctant to seek help from authorities. However, I would urge anyone who feels they are being exploited or has any concerns about individuals to contact police."
Caroline Young, Deputy Director of the National Crime Agency's Organised Crime Command, said:
"Today's coordinated activity highlights the close collaboration between the National Crime Agency, local police forces, the Gangmasters Licencing Authority, regional Organised Crime Units and other UK partners, as well as our international partners, Europol and the Slovakian police, to investigate labour exploitation and human trafficking within the UK.
"These close working relationships help us to tackle the organised crime groups who think they can exploit people for profit. We will continue to work together, sharing intelligence and knowledge to hold offenders to account and safeguard victims."
Note to editors:
For details around the national operation please contact the National Crime Agency press office on 020 7979 5835. Photos of one of the warrants are available to download via the force website.
Please see details of Peterborough arrests below, all relate to trafficking offences, apart from the two listed:
 A 51-year-old woman, from Elmfield Road, Peterborough
 A 48-year-old woman from Star Road, Peterborough
 A 41-year-old man, from Star Road, Peterborough
 A 23-year-old woman, from Star Road, Peterborough
 A 36-year-old man, from Star Road, Peterborough
 A 45-year-old man, from Star Road, Peterborough
 A 32-year-old man, from Star Road, Peterborough
 A 34-year-old man, from Rock Road, Peterborough
 A 36-year-old woman, from Harris Street, Peterborough
 A 20-year-old woman, from Star Road, Peterborough
 A 23-year-old man, from Ratcliff Court, Peterborough – warrant
 A 17-year-old boy, from Star Road, Peterborough
 A 27-year-old woman, from Star Road, Peterborough
 A 35-year-old woman, from Harris Street, Peterborough
 A 60-year-old man, from Ratcliffe Court, Peterborough - rape
ENDS
www.gla.gov.uk