Leaders encouraged to protect communities from modern slavery
Leaders encouraged to protect communities from modern slavery
28th October 2019
An event encouraging businesses, volunteers and faith leaders to protect their communities from modern slavery and labour exploitation has taken place in Leicester.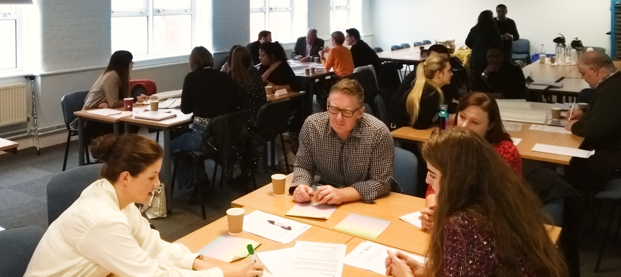 The workshop held at De Montfort University on Friday 25 October featured a highly interactive session helping community leaders spot the signs of modern slavery and labour exploitation, with a specific focus on the textile industry in the city.
It also introduced the Gangmasters and Labour Abuse Authority (GLAA) and the Leicester, Leicestershire and Rutland Modern Slavery Action Group (LLRMSAG).
Information and resources including leaflets, posters and films were made available to attendees, allowing them to develop their skills in protecting some of the most vulnerable people in their communities and knowing how to report their concerns if they believe someone is being exploited.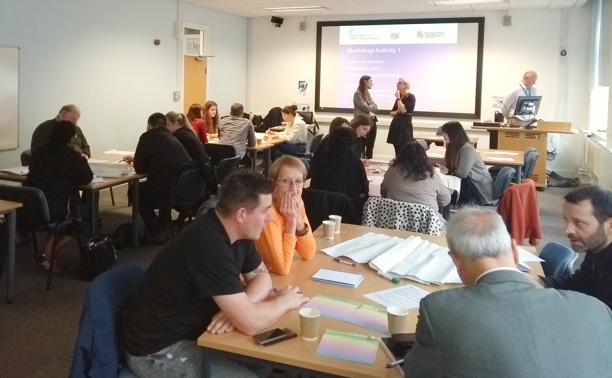 GLAA Policy Officer Frank Hanson said: "Modern slavery is a heinous crime affecting thousands of the most vulnerable people in the UK and one which often hides in plain sight.
"We place a high value on the role community groups, volunteers, and faith leaders play in not only spotting the signs of labour exploitation but also reporting their suspicions and helping their communities become slavery-free.
"Events such as this are invaluable in raising awareness and sending a message that the public has an important role to play in protecting vulnerable and exploited workers."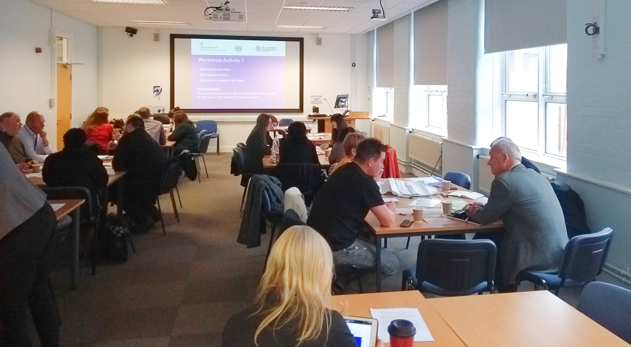 Laura Pajón, lecturer at De Montfort University and coordinator of the LLRMSAG, said: "Modern slavery is one of the most common, horrible and complex crimes that exist. People can remain in an exploitative situation for years with no possibilities to escape. Many victims will be scared to report their situation, and many others will not even understand they are victims of trafficking.
"Everyone needs to understand that modern slavery is a highly prevalent crime. Community leaders and faith groups are crucial to raising awareness within their community as well as to identify victims of trafficking."
If you spot some of the signs which indicate someone is being exploited for their labour, call the GLAA's intelligence team on 0800 432 0804 or email intelligence@gla.gov.uk