Employment Agency Standards Inspectorate
Employment Agency Standards Inspectorate


An introduction to the Employment Agency Standards Inspectorate (EAS).
What is EAS?
Laws to protect agency workers are enforced by the Employment Agency Standards Inspectorate (EAS), which is part of the Department for Business, Energy and Industrial Strategy (BEIS).
EAS is the regulator of employment agencies and employment businesses.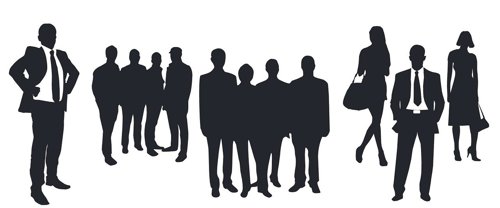 What is an agency?
Agencies are businesses that offer you work with hirers. There are two kinds: employment agencies and employment businesses. These are both commonly known as agencies by the general public. Employment agencies introduce persons to employers, and employment businesses find temporary and contract work.
What laws are agencies governed by?
There are specific laws to protect you when working through an agency. Agencies must operate in accordance with the Employment Agencies Act 1973 and the Conduct of Employment Agencies and Employment Businesses Regulations 2003. In addition, the Agency Workers Regulations 2010 provide agency workers with additional rights in relation to basic working and employment conditions. But these regulations are not enforced by EAS. You can contact Acas for advice.

Definitions
Before looking at your rights as an agency worker here are some definitions of words or terms to make it easier to understand. Sometimes the language used when talking about agency work can be confusing.
Agency – a generic term for either an employment agency or an employment business 
Booking confirmation – a document provided by the agency when an assignment is offered to you. It may be a text or email but will detail the particulars of the work being offered 
Employment agency – a business that finds permanent roles or short-term roles where you are directly engaged by an employer 
Employment business – a business that finds temporary or contract roles where you may be engaged by the employment business under the direction and control of their clients 
Hirer – the agency's client that the worker carries out work for 
Terms – terms of engagement that must be agreed with a work-seeker before any work-finding services commence. This document is often referred to as a contract 
Umbrella company – a payroll company or other intermediary company that would normally charge a fee to process the workers' wages earned through the agency. The worker often becomes an employee of the umbrella company 
Work-seeker – a person looking for work or being found work for
A brief guide to your rights as an agency worker

What employment agencies and businesses must and must not do 
An employment business must provide you with a key information document (KID). KID's are intended to provide you with number of pay related facts, along with some other details about your engagement, prior to agreeing terms with an employment business. This is so you have more information about your pay at an earlier stage, particularly so that you can see how deductions and fees affect your pay. 
An employment business must agree terms of engagement with you before starting any work-finding services. The terms should include: 
whether you have employee, self-employed or worker status
the notice period to end an assignment
the minimum rate of pay you will receive
any entitlement to paid holidays 

An employment agency or business must also check your identification to make sure that you are who you say you are. This will mean seeing any document that provides evidence of your identity, such as a passport, driving licence or birth certificate. 
Regarding assignments proposed to you, both employment agencies and businesses must tell you: 
the start date and how long the contract may last
the identity of the hirer
the duties you must undertake
details of any expenses
the location and your hours of work
about any health and safety risks
about any experience, training or qualifications needed for the role 
This information may be sent as an email or a text and is often called booking confirmation or assignment details. 

You are entitled to be paid for all hours you have worked. An employment business cannot withhold payments or wages from you for hours that you have worked.
Employment agencies and businesses must not: 
charge fees to you for providing work-finding services
force you to purchase any additional services such as training or CV-writing
tell your current employer you are looking for new work
stop you from working elsewhere while you are working for them or afterwards
force you to tell them the identity of any future employer 
Employment agencies and businesses cannot charge you a fee for finding you work but they can provide or refer you to other paid services, such as a Disclosure and Barring Service check or an umbrella company. Employment businesses do not have to run their own payroll service and may refer you to be paid through an umbrella company. 
If they offer these services, you should receive the following information: 
the name of the person or company any fees are paid to
a description of the goods or services
the fee, or information relating to how the fee is calculated
your right to cancel
your right to any refunds or rebates
any notice period you must provide should you wish to cancel – you cannot be forced to provide more than five days' notice to cancel a service, with the exception of accommodation for which you can be asked to provide 10 days' notice 
You can check your Personal Tax Account to check and update your records and see your state pension details using www.gov.uk/personal-tax-account

How to contact EAS
Should you feel that an agency is not operating compliantly with the law, you can raise a complaint with EAS using the following contact information: 
Email: eas@beis.gov.uk
Telephone: 0300 123 1100 – please speak to Acas and they will transfer your call to EAS where appropriate
Post: EAS, Department for Business, Energy and Industrial Strategy, 1 Victoria Street, London, SW1H 0ET
Further information and guidance 
More information relating to workers' rights when working through an agency can be found on the EAS website.
You can also contact the Advisory, Conciliation and Arbitration Service (ACAS) for free advice on employment matters via their website or telephone 0300 123 1100.