GLAA Board Members
 Here you will find details of GLAA Board members.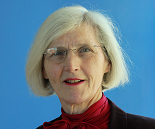 Margaret Beels OBE - Chair
My career began in the Department of Energy. In 1987-90 I played a key role in setting up competition and delivering the privatisation of the electricity industry in England and Wales.  I spent 4 years running the electricity market before joining British Gas as Head of Compliance.  When British Gas demerged, I joined Centrica and led a number of major corporate change programmes. Following a restructure, I was made redundant. Since then I have worked part time, including spells working for the London Development Agency and being the acting CEO for the Immigration Advisory Service, a charity that provided advice and legal representation to immigrants, asylum seekers and refugees.

In July 2015 I became an independent non- executive director of Market Operator Services Ltd. MOSL runs the central systems and processes required in the non-domestic water market in England.
My previous work as CEO of the Immigration Advisory Service charity stirred my desire to become involved in improving conditions for workers. IAS provided legal advice to immigrants asylums seekers and refugees – this opened my eyes to their vulnerability. So, when the position of GLA Chair arose, it was a good fit.
Margaret was awarded an OBE in the 2020 New Year's Honours List for her services to tackling and preventing modern slavery and labour exploitation.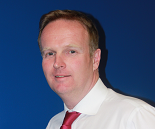 Simon Allbutt
I have been an HR Director in food manufacturing, financial services, media, a government skills agency and currently HRD for Scotland's Railway.
I strongly believe in the mission that that the GLAA is tasked with, after a background in the food industry, and see this as an opportunity to serve society in a way that is both enjoyable and beneficial.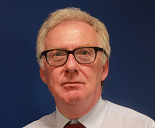 Bill Butler
I qualified as an account in 1982 and worked until 2003 with the Audit Commission, auditing local authorities and NHS bodies. During this time I carried out major investigations and made public reports at a number of organisations.

I left the Commission in 2003 to join the start up team for the new Healthcare Commission and became Finance Director for that organisation when it began its work as the NHS regulator. In 2006, I joined the start up team for the Gambling Commission as the Director of Corporate Services, where I oversaw the move to new offices in Birmingham, the recruitment of new teams, commissioning of IT systems and worked on the establishment of a new regulatory regime for the UK gambling industry.

In 2009, I became Chief Executive of the Security Industry Authority, responsible for regulating the UK private security industry. In that role, I worked with the industry to create proposals for a better approach to regulation that were accepted by the Home Secretary, oversaw the delivery of private security regulation for the 2012 Olympic and Paralympic games and the G8 summit, rolled out the regulatory regime in Northern Ireland and had day to day responsibility for licensing individuals, intelligence and enforcement activity and a voluntary approval scheme for businesses.

I joined the GLAA in 2015 and am also (since 2018) a non-executive member of the board of The Law Society for England and Wales, the representative body for solicitors.

The GLAA has a vital role to play in protecting people in work and has an admirable track record in doing this. I am always pleasantly surprised by the number of people that I meet who know about us and admire what we do – in spite of our relatively small size!

When I decided to retire from the SIA, I wanted to find something to do that involved doing interesting things with interesting people. The GLAA still fits that description!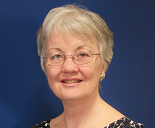 Professor Linda Dickens
My main career has been as a researcher and university Professor. I am Emeritus Professor of Industrial Relations at the University of Warwick. Although mainly working in the UK I have held visiting appointments at Universities in Australia and the USA, undertaken work for the ILO and the European Commission, and engaged in a range of international projects. I work also as a disputes arbitrator/ mediator and until recently served in a judicial role as Deputy Chair of the Central Arbitration Committee. I have chaired and served on various inquiries and commissions; most recently I chaired the Wales Fair Work Commission.

I knew about the important role of GLA particularly through my work in the area of labour market regulation and my other appointments (including serving on Acas Council for many years). I was keen to contribute what I hoped would be seen as relevant experience and expertise. My book 'Making Employment Rights Effective' explored issues of enforcement and compliance and, among other things,  argued the case for better resourced and more comprehensive agency enforcement to help bring about fairer workplaces. Being a Board member provides a way of continuing to make the case while providing oversight and critical support for GLAA's valuable work.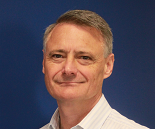 Paul Williams
Most of my professional life was spent in the seafood industry. In the private sector, I was Research Director for one of the main global operators in salmon farming and feed production. After that I moved to the public sector and became Chief Executive of the Sea Fish Industry Authority, an Arms Length Body under Defra, funded by a levy of seafood landings and imports.
I became aware of the issues around labour abuse and modern slavery because of problems in the international seafood industry, both in fishing and processing. With GLA set up as a response to the disaster with cockle pickers, it was natural that I should be interested in their progress and when the formal Board structure was introduced, I saw it as my opportunity to become more closely involved.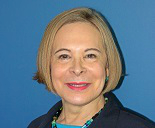 Suzanne McCarthy
During my executive career I served as the UK's Immigration Services Commissioner, CEO of the Human Fertilisation and Embryology Authority and the first CEO of the Financial Services Compensation Scheme.  
During my central Whitehall career I worked at both HM Treasury and the Home Office.  At the latter I served as Private Secretary to two Home Secretaries. My current NED roles include Chairman of the newly established Fire Standards Board, Chairman of the Joint Audit Panel of the Mayor's Office of Policing and Crime and the Metropolitan Police Service; Chairman of Depaul UK, a national charity focused on tackling youth homelessness, and Deputy Chair of the Valuation Tribunal Service.
I am also a member of several boards including the Advertising Standards Authority, the Fundraising Regulator, where I chair the Code of Standards Committee, and the Academy of Medical Royal Colleges. I am also a non-Executive Director of a start-up, on line, medical education company, Medics Academy.  In addition, I serve as the Independent Appointed Person for the Greater London Authority, an independent member of the Office for Students' Audit Committee, and an independent member of both the Audit Committee and the Professional Services Board of the Chartered Institute of Legal Executives. I am also a member of the Disciplinary and Admissions Committee of the Association of Chartered Certified Accountants, ACCA.
My previous appointments included the General Medical Council, the University of London and the Royal Institute of British Architects. Before entering the public sector, I worked as a solicitor in private practice and was a Lecturer in Law at Manchester University.
I was motivated to apply to join the GLAA Board because of my strong commitment, as illustrated by many of my Executive and NED roles, to ensuring that the vulnerable in our society are respected and protected.  I particularly saw a great deal of synergy between my work as Immigration Services Commissioner and the work of the GLAA. I wanted to bring the skills and experience I had gained over the course of my career to the work of the GLAA.
Julia Mulligan

 
The first period of my career was in communications and business consulting, which included running my own business for seven years, prior to taking up the post of Police and Crime Commissioner for North Yorkshire in November 2012.

In this role, I was responsible for ensuring an effective and efficient police service for the people of North Yorkshire and for holding the Chief Constable to account for the delivery of policing against my strategic plan and a budget of £170m.

As a commissioner, I was also responsible for putting in place services for victims of crime and set up a new team to support victims in the county. I was also successful in attracting government funding to establish a new women's centre in the City of York.

In 2018, the Home Secretary approved my business case for a transfer in governance of the Fire and Rescue Service and I became one of the first Police, Fire and Crime Commissioners in the country, subsequently sitting on the national Fire Standards Board.

Also at a national level, I was a Director of the Association of Police and Crime Commissioners for six years. During that time I chaired the Police Reform and Transformation Board, set up by the Home Secretary to lead the transformation of policing across England and Wales. I held three national portfolios; for Victims, Rural Affairs and Integrity and Transparency, working closely with the IPCC and latterly the IOPC on reform of the police complaints system.

In July 2019, Dame Sara Thornton invited me to join her senior advisory board, in support of her work as Independent Anti-Slavery Commissioner, and in January 2020 I was appointed to the Board of IDAS, one of the north's leading specialist domestic abuse charities, which I now Chair.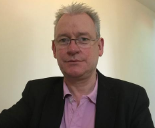 Ziggy MacDonald interim CEO