GLAA Board Members
 Here you will find details of GLAA Board members.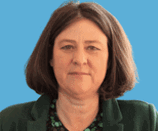 Julia Mulligan - Chair
The first period of my career was in communications and business consulting, which included running my own business for seven years, prior to taking up the post of Police and Crime Commissioner for North Yorkshire in November 2012.
In this role, I was responsible for ensuring an effective and efficient police service for the people of North Yorkshire and for holding the Chief Constable to account for the delivery of policing against my strategic plan and a budget of £170m.
As a commissioner, I was also responsible for putting in place services for victims of crime and set up a new team to support victims in the county. I was also successful in attracting government funding to establish a new women's centre in the City of York.
In 2018, the Home Secretary approved my business case for a transfer in governance of the Fire and Rescue Service and I became one of the first Police, Fire and Crime Commissioners in the country, subsequently sitting on the national Fire Standards Board.
Also at a national level, I was a Director of the Association of Police and Crime Commissioners for six years. During that time I chaired the Police Reform and Transformation Board, set up by the Home Secretary to lead the transformation of policing across England and Wales. I held three national portfolios; for Victims, Rural Affairs and Integrity and Transparency, working closely with the IPCC and latterly the IOPC on reform of the police complaints system.
In July 2019, Dame Sara Thornton invited me to join her senior advisory board, in support of her work as Independent Anti-Slavery Commissioner, and in January 2020 I was appointed to the Board of IDAS, one of the north's leading specialist domestic abuse charities, which I now Chair.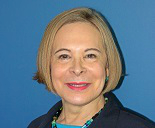 Suzanne McCarthy
In my executive career I worked at both HM Treasury and the Home Office. At the latter I was Private Secretary to two Home Secretaries. I also served as the UK's Immigration Services Commissioner, CEO of the Human Fertilisation and Embryology Authority and was the first CEO of the Financial Services Compensation Scheme.
My current Non Executive roles include Chair of the Fire Standards Board, Chair of the National Guardian Office's Accountability and Liaison Board and Deputy Chair of the Valuation Tribunal Service. I also chair two charities. In addition, I am a Board member of the College of Policing and the Fundraising Regulator, where I chair the Code of Standards Committee. I also act as the Independent Appointed Person for the Greater London Authority, and as an independent member of the Office for Students' Audit Committee. My previous appointments include the General Medical Council, the University of London, and the Advertising Standards Authority. Before entering the public sector, I worked as a solicitor in private practice and was a Lecturer in Law at Manchester University. 
 

Pippa Greenslade
I was Group Human Resources Director of Bakkavor plc, a global provider of fresh prepared foods from 2013-2018. My previous roles include Global Human Resources Director at the British Council and senior HR positions with Cadbury plc.
In 2019, I was appointed as a member of the Senior Salaries Review Body. I am currently a Trustee of Christian Aid and was a Trustee of the Whitehall and Industry Group between 2014 and 2019.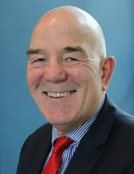 Dr David Snowball
I spent my working career in the Health and Safety Executive, joining as a Factory Inspector in 1984 and retiring 35 years later. I held senior posts in operational divisions overseeing HSE intervention and enforcement and was also responsible, as Director Regulation, for the quality of operational work. 
I spent 15 months as Acting Chief Executive before retiring and I wanted to be part of GLAA because of the compelling reason for its existence which sits easily alongside my previous work-related experience.
I was also made a Companion of the Order of the Bath for my services to Occupational Health and Safety in the 2020 Birthday Honours.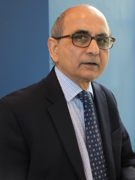 Deep Sagar
I was a senior manager in large employers like Coca-Cola and Unilever. This included food and drinks manufacturing and my main roles were in marketing and general management. 
More recently I have been serving on boards of public-sector organisations and charities. Presently these include chairing the Advisory Committee on Packaging and being board member at the Legal Aid Agency and the Local Government and Social Care Ombudsman. 
I have been part of many regulators and think the GLAA has a valuable role.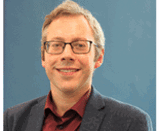 Keith Rosser
I have twenty years experience working in labour markets and supply chains and ten years as a non-executive with an executive agency of Scottish Government and one of the UK's largest Higher Education institutions.
I founded an employee screening business that has grown to annual turnovers in excess of £7m.
I was appointed to the Ministerial Advisory Panel to the Taylor Review of Good Work, and have developed co-regulatory practice within the labour market which has been included in every annual labour market enforcement strategy, currently working on regulation for online recruitment as part of the Online Harms Bill. 
For more than ten years I have been Chair of SAFERjobs which recently launched JobsAware, a community interest company with cross-government support that has helped over 2m work seekers. I Chair a joint government and industry enterprise influencing UK hiring practice, including being included in the Ministerial press release for the new digital right to work scheme for employers. I am also Chair of three industry trade bodies working to raise standards in supply chains.