August 2021
PREVENTION
F

unding for workers' rights qualification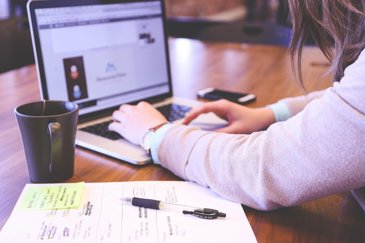 Funding has been confirmed for a qualification which provides students and workers with the skills and knowledge to protect themselves from labour abuse 
The Level 1 Award in Workers' Rights and Labour Exploitation was developed to raise awareness of the basic employment rights provided by UK law.
Learners gain an understanding of the job application process, how to spot bogus job ads and gain the tools to spot signs of exploitation. The qualification is targeted at all learners aged 14+ across a range of settings such as community learning providers, colleges, prisons, schools, training providers and employers.
Frank Hanson, GLAA Head of Prevention and Partnerships, said: "We're delighted that funding for this qualification has now been confirmed. It will allow us to work constructively with our partners to help to extend its reach and impact to those that need it most."
Scott Forbes, Director of Member Services and Communications at the Skills and Education Group, added: "The Level 1 Award in Workers' Rights and Labour Exploitation is a vitally important qualification.
"It aims to raise awareness of employment rights and seeks to prevent labour exploitation. The qualification has been designed to be flexible allowing it to be delivered online, in a classroom or customised to suit various settings."
More information about the qualification can be found on the skills and education group website.
.
.
GLAA receives strong support in construction survey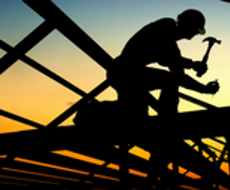 We're effective at promoting employment rights to vulnerable workers in the construction sector, a recent survey has revealed.
More than 80% of respondents to a GLAA survey sent to members of its Construction Protocol also said that the authority has been successful in influencing businesses to identify and prevent exploitation within their supply chains.
The GLAA asked all signatories to complete a short online survey to understand how members have benefited from participating in the protocol.
The results revealed:
• 82% think the GLAA is effective in promoting employment rights to workers at risk of labour exploitation
• 85% believe the GLAA has been effective in influencing businesses to identify and prevent exploitation in their supply chains
• 75% said they use GLAA resources in their business
• 54% said the GLAA partnership bulletin was the most useful resource
• 63% have introduced training and awareness campaigns since joining the protocol
• Wage payment issues were the top labour exploitation issue respondents found in supply chains over the last 12 months, followed by right to work checks and overtime discrepancies
Almost 250 organisations have signed up to the protocol since it was launched in October 2017, with 72 of the signatories responding to the survey.
Members have pledged to work in partnership with the GLAA to protect vulnerable and exploited workers, agreed to the sharing of information to help stop or prevent exploitation and have committed to raise awareness of slavery through supply chains.
Find the full results on the Construction protocol page.
.
ENFORCEMENT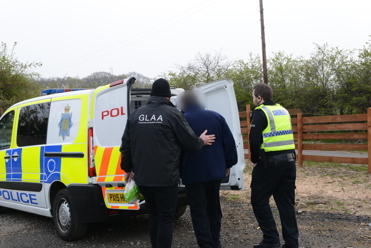 During the last quarter (April, May and June 2021), we:
Identified 1,732 potential victims of modern slavery during enforcement activity
Conducted 17 interviews under caution
Issued

 11

 enforcement notices  
Issued 12 warning notices
Issued 1 Slavery and Trafficking Risk Order 
The GLAA currently has 56 live enforcement investigations, 68% of which have indicators of Modern Slavery. 
Referrals: 
The top ten sectors for referrals were: 
| | |
| --- | --- |
| 'Unknown' | 58 |
| Car Wash | 54 |
| Agriculture - Miscellaneous | 51 |
| Horticulture | 43 |
| Food Processing | 33 |
| Textiles | 32 |
| Agriculture - Vegetables | 29 |
| Food Packaging | 22 |
| Shellfish Gathering | 21 |
| Construction | 13 |




LICENSING AND COMPLIANCE

 
Guidance for licence holders following Brexit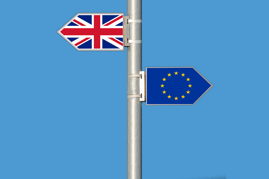 We've released guidance for licence holders around checking a workers' right to work since the UK left the EU. 
Brexit ended free movement within the UK on 31 December 2020, and from that date all eligible EEA citizens and their family members living had a six month grace period to apply to the EU Settlement Scheme (EUSS), which ended on 30 June 2021.
All employers, irrespective of size or sector, have an important role to play in preventing illegal working by undertaking simple checks on their employees' right to work in the UK before they employ someone.
Employers should ask all prospective employees to demonstrate their right to work using either a manual document check as set out in the "Code of practice on preventing illegal working: Civil penalty scheme for employers", or by using the Home Office online right to work checking service.
Employers cannot direct how an individual proves their right to work. Those who have made a successful application to the EUSS will have been provided with an eVisa and can only prove their right to work using Home Office online service 'prove your right to work to an employer' available on GOV.UK. 
Employers may face a civil penalty if they do not carry out a check on someone they have assumed has the right to work but is found to be an illegal worker.
For more information, read Brief 72 on the GLAA website. 
NEWS
300 workers spoken to at Kent farm open day
Our officers spoke to more than 300 farm workers as part of an open day event across two agricultural sites in Kent.
GLAA officers were joined by Kent Police for the engagement visits to Mansfields Farms near Canterbury in July.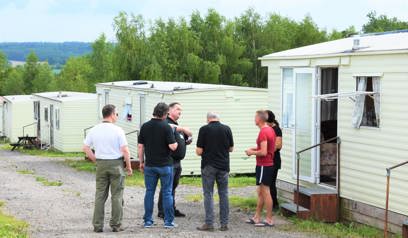 Workers were given the opportunity to speak to the GLAA at the end of their shifts, with information provided to them about their rights in the workplace and how to contact the GLAA or police if they have concerns about labour exploitation.
Mansfields employs hundreds of workers across its farms, providing accommodation for them on site. The company specialises in the growing, picking and packaging of top, stone and soft fruit, harvesting more than 25,000 tonnes of fruit a year across its 3,000 acres of farmland.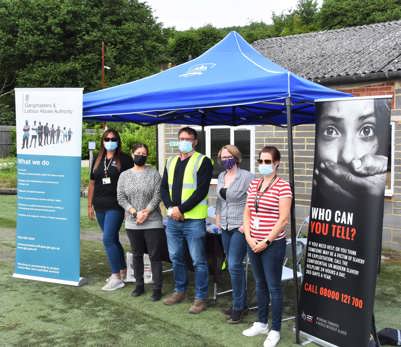 GLAA Senior Investigating Officer Jennifer Baines said: "We were pleased that the workers reported no issues and were happy with their working conditions.
"Engagement style events such as this allow us to engage with workers and their families outside of working hours in more of a relaxed environment.
"Providing workers with information about their rights and what to do if something is not right is crucial in raising awareness and educating what are potentially vulnerable people about the signs of modern slavery and labour exploitation."
Elysia McCaffrey appointed GLAA CEO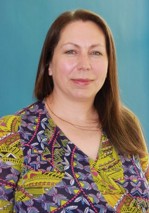 Elysia McCaffrey is the new CEO of the GLAA.
Elysia is a senior civil servant who was previously at the Cabinet Office, where she was leading on the implementation of new infrastructure at UK ports to support post EU-exit arrangements.
Previously, she was the Interim Director of the Government Equalities Office, where she led on developing a new strategy and vision for equality for the UK.
Elysia said: "I am absolutely delighted to have joined the GLAA, it's an incredible privilege to be entrusted with such an important area of responsibility.
"Protecting vulnerable workers from exploitation has arguably never been more important and I'm looking forward to playing my part in leading the GLAA and helping make a difference."
Victims safeguarded at Liverpool car wash
Three potential victims of modern slavery and labour exploitation were rescued during a raid by the GLAA at a hand car wash in Liverpool.
GLAA officers were joined by Merseyside Police and HM Revenue and Customs' National Minimum Wage team for the operation on in Wavertree in June.
The potential victims, the youngest of whom was in his late teens, with the other two in their 20s, were safeguarded and taken to a reception centre set up for the operation where they received specialist support.
Two men – a 31-year-old Iranian national and 24-year-old Iraqi national – were arrested at the car wash on suspicion of committing forced or compulsory labour offences under Section 1 of the Modern Slavery Act.
Both suspects, who were also arrested for suspected immigration offences, were interviewed by the GLAA before being released under investigation. 
GLAA officers also conducted searches of the car wash and addresses of the two suspects.
Information received via the Modern Slavery Helpline earlier in the year combined with the GLAA's own intelligence gathering indicated that workers at the site were not being paid the National Minimum Wage, had identification such as birth certificates taken off them, and were constantly monitored on site, suggesting a level of coercion and control.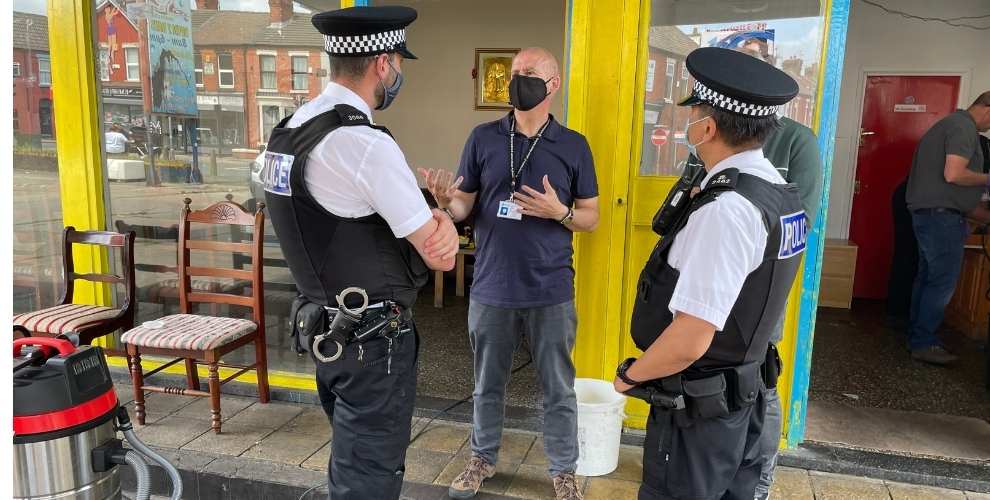 GLAA Senior Investigating Officer Martin Plimmer said: "This operation demonstrates the importance of members of the public being able to spot the signs of modern slavery and more importantly reporting their concerns so we can take action.
"It's not dramatic to say that if you pick up the phone and make a report, you could actually be rescuing somebody from a life of slavery. One day in slavery is one too many and we believe we rescued people here who sadly were in that horrific situation."
New body will protect workers' rights and tackle abuse
A powerful new workers' watchdog will be created to protect the rights of UK workers, the Government has confirmed. 
Responsibility for tackling modern slavery, enforcing the minimum wage and protecting agency workers – currently spread across three different bodies – will be brought under one roof, creating a comprehensive new authority, which will ensure businesses that break the rules have nowhere to hide. 
This "one-stop shop" approach will help improve enforcement through better co-ordination and pooling intelligence. 
The new watchdog will also enhance workers' rights by providing a single, recognisable port of call for workers so they know their rights and can blow the whistle on bad behaviour. 
The body will support businesses to do the right thing by their employees by providing guidance on their obligations to staff. Meanwhile, increased enforcement will make sure good businesses aren't undercut by unscrupulous rival employers who aren't paying or treating their workers correctly. 
As well as enforcing all existing powers belonging to the three agencies, the new body will have a new ability to ensure vulnerable workers get the holiday pay and statutory sick pay they are entitled to – without having to go through a lengthy employment tribunal process.
Couple handed Slavery and Trafficking Risk Order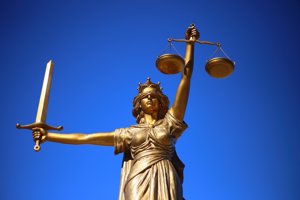 A Slavery and Trafficking Risk Order (STRO) has been granted to prevent a man and woman from trafficking and exploiting vulnerable workers.
Mansfield Magistrates' Court initially handed Dragos Istrate, 26, and Denisa Hoamea, 23, an interim STRO in February 2021 following investigations by the GLAA. 
The order has now been upgraded to a full STRO after a hearing at the same court in July.
Istrate and Hoamea must follow all the conditions listed in the STRO or face criminal prosecution.
Both have been ordered to not interfere with due process by approaching potential victims or witnesses with the aim of getting them to change their testimonies.
The pair must not arrange travel or transport into or within the UK for anyone other than their immediate family. They are also prevented from arranging work travel or transport for anyone other than immediate family members.
Similarly, Istrate and Hoamea must not rent or sublet any accommodation to anyone other than immediate family.
Both must inform the GLAA of any change of address and allow access for officers to check that the order is being complied with.
They must equally not engage or coerce anyone else into carrying out any of the instructions listed above on their behalf.
Istrate and Hoamea have recently returned to their native Romania and were not present at the hearing.
The STRO will remain in place until further notice. Breaching the order is a criminal offence carrying a maximum penalty of five years in prison.
GLAA Senior Investigating Officer Dave Powell said: "Protecting vulnerable workers is at the heart of what we do at the GLAA and STROs are another effective tool allowing us to monitor the activity of individuals so any breaches are detected and addressed accordingly.
"We were especially pleased that the magistrates recognised the severity of the allegations through the evidence we presented to them.
"By granting the STRO until further order, in effect meaning it is indefinite, we believe this sends a clear message that exploitation of vulnerable workers will not be tolerated. This is the maximum length of time an STRO can be imposed on suspects, and is longer than we applied for on the order.
"Our officers are working tirelessly across Nottinghamshire and the rest of the UK to keep our communities safe from labour abuse. But we also need your help in spotting the signs of exploitation and reporting concerns."

You can report your concerns by calling the GLAA's intelligence team on 0800 4320804 or email intelligence@gla.gov.uk.
Alternatively, call the Modern Slavery Helpline on 08000 121 700 or Crimestoppers anonymously on 0800 555111.
Visit our web page to view further contact information. 
Thank you for taking the time to read our bulletin. If you'd like to contribute content about your work in preventing/identifying labour abuse, you can email communications@gla.gov.uk.