Three figures and counting: 100th organisation signs up to Construction Protocol
Three figures and counting: 100th organisation signs up to Construction Protocol
14th June 2019
The 100th organisation to sign up to the Gangmasters and Labour Abuse Authority's (GLAA) Construction Protocol has praised the work of the agency in bringing businesses to the table to tackle modern slavery and labour exploitation.
The Woodhead Group joins some of the biggest names in the building industry who have all committed to work with the GLAA in protecting vulnerable workers since the protocol was launched in October 2017.
Companies also agree through the protocol to share information to help stop or prevent exploitation and pledge to raise awareness of slavery through construction supply chains.
In the last month, new practical tools have been developed by the protocol to be used on construction sites across the UK.
The package includes a presentation for new starters which will be shown at the end of the Health and Safety inductions, along with complementary posters on spotting the signs of exploitation and a toolbox talk aimed at improving awareness of workers' rights on site.
GLAA Head of Business Change Sam Ireland said: "I am delighted that the Woodhead Group has become the 100th organisation to sign up to the Construction Protocol. The progress the industry has made in engaging with the problem of labour exploitation over the last couple of years is tremendous, and demonstrates their determination to stamp out illegitimate working practices across the sector.
"But there is more to do and members of the protocol quite clearly recognise this. That's why we have worked together to develop the toolbox talk and induction package which we hope will be used on the vast majority of building sites in the country.
"No worker should be exploited for their labour and we are doing our utmost to prevent this from happening not only in construction, but across the labour market as a whole."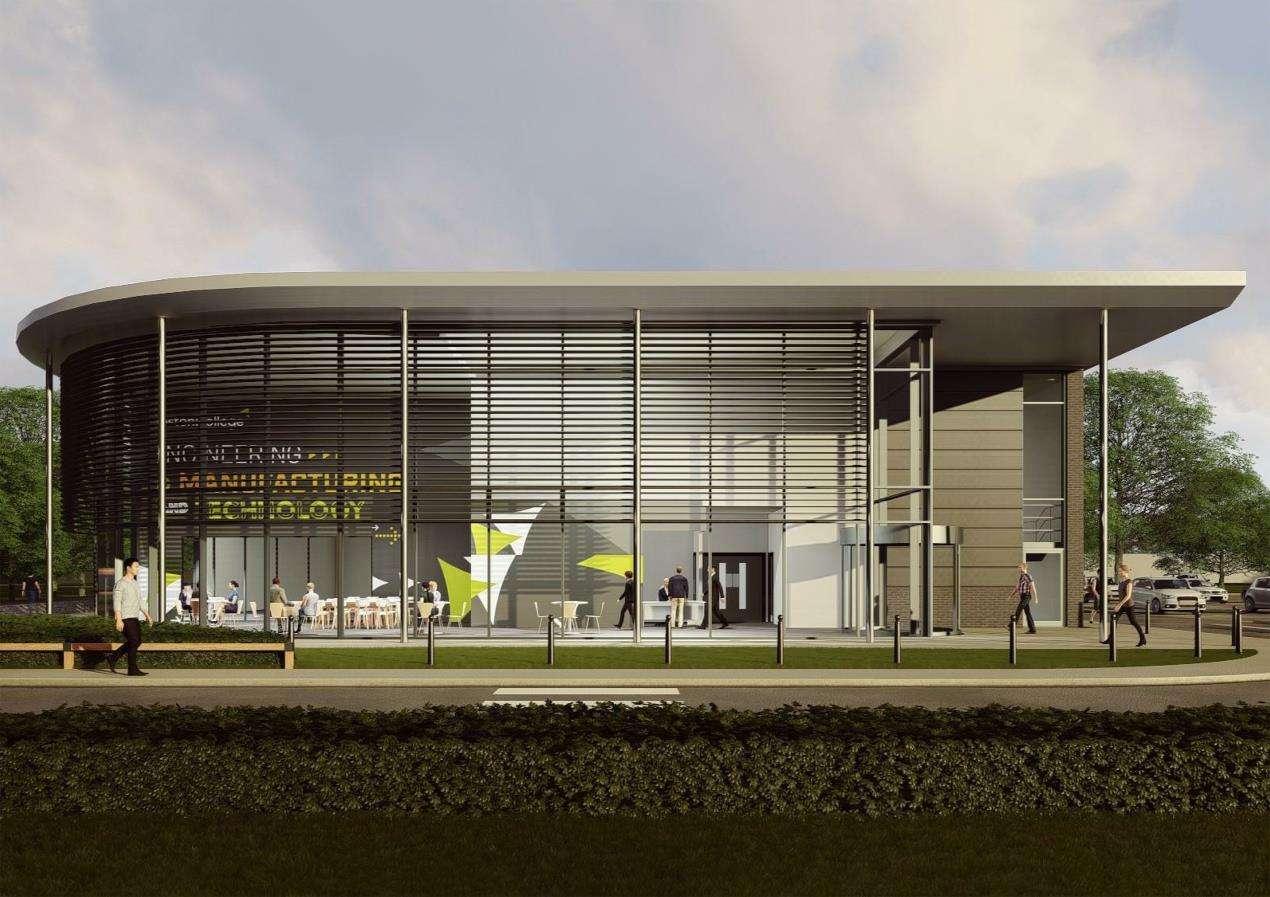 The Woodhead Group has a workforce of more than 150 employees across three locations with a turnover of £52 million.
The company is currently building the new Engineering, Manufacturing and Technology Centre at Boston College and is providing work experience opportunities for college students on site.
Boston College has worked with the GLAA over the last year to embed the subject of labour abuse across its range of academic and vocational courses.
Tom Woodhead, Director at the Woodhead Group, said: "We have a zero tolerance position towards modern slavery and human trafficking in any form in our business and supply chain.
"We are committed to acting with integrity in all our business dealings and to continually monitor the effectiveness of our actions against the risk of modern slavery and human trafficking."
Are you interested in signing up to the protocol? Email construction-protocol@gla.gov.uk
More details on the induction pack can be found here.
Photo credit: Architect (CPMG)