Partnership bulletin August 2022
Partnership bulletin August 2022
PREVENTION
Resources for businesses as part of Anti-Slavery Day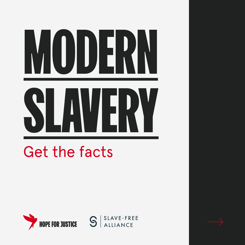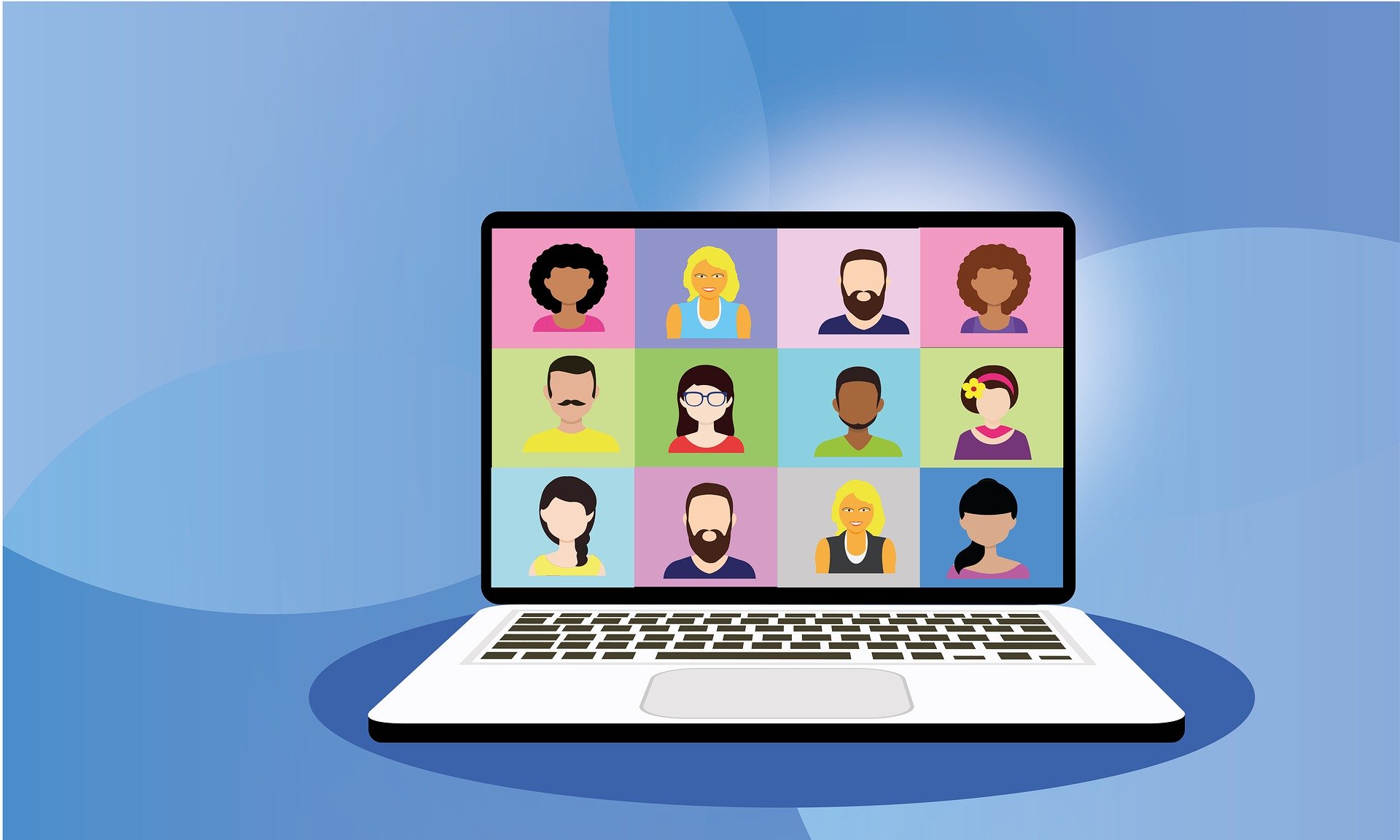 The Slave Free Alliance has developed a digital resource pack for consumers and organisations as part of Anti-Slavery Day (18 October). 
The Alliance has created this briefing, outlining a week of activity around Anti-Slavery Day, and what you can do to raise awareness of modern slavery. 
They've also created this useful digital pack, containing a range of resources, including graphics, posters, information and advice. The Alliance is encouraging you to use these resources to engage with friends, family, colleagues, customers, suppliers and partners about modern slavery
The Alliance, which is owned by anti-slavery charity Hope for Justice, was established in 2018 to support organisations to work towards slave-free operations and supply chains.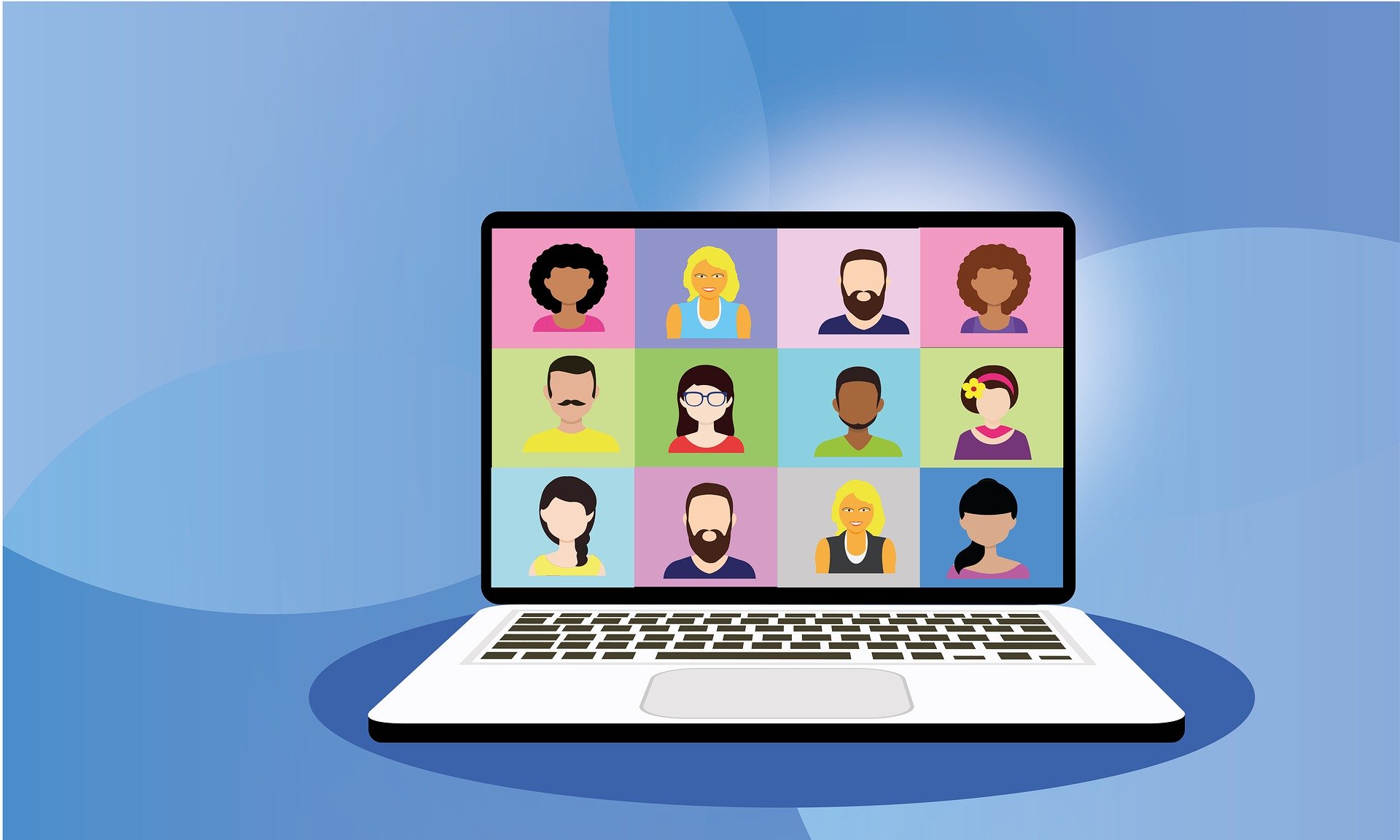 Visit their website to learn more. 
Joint webinar to explore umbrella companies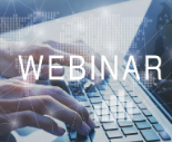 We'll be holding an online webinar all about umbrella companies on Tuesday 4 October. 
The GLAA will be joined by the Employment Agency Standards Inspectorate and HM Revenue and Customs' National Minimum Wage team to explore umbrella companies in detail.
The webinar will be held at 2pm. Everyone is welcome to attend  - let us know using the contact details below if you'd like to come along.
. 
.
Support for displaced Ukrainians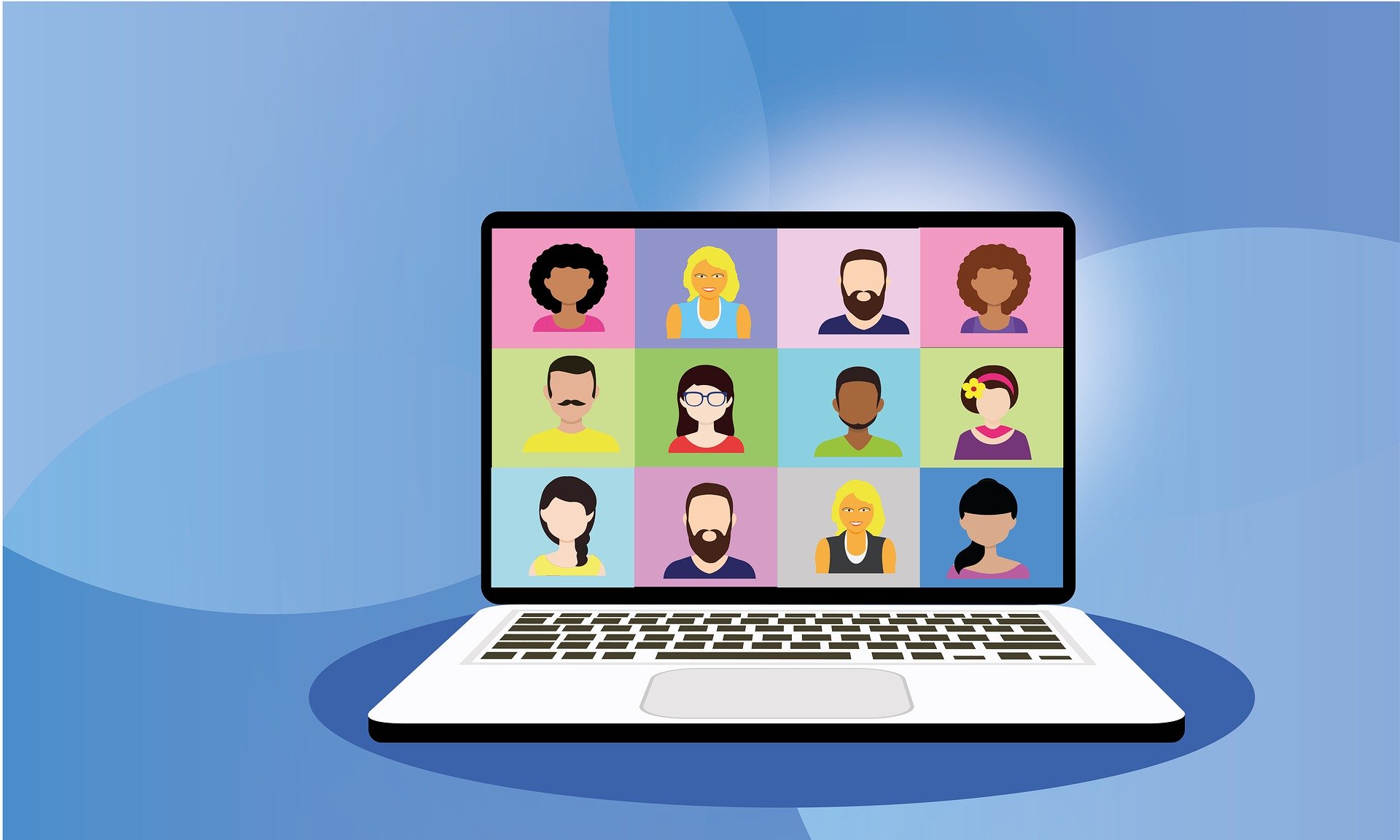 A working group set up to reduce the risk to workers displaced due to the war in Ukraine has developed guidelines for suppliers. 
The Ethical trading Initiative has developed practical guidelines for suppliers on how to support the integration and employment of refugees and displaced people.
The guidelines outlines key areas for brands and suppliers in supporting the employment of people fleeing conflict and preventing exploitation. They also provide a detailed list of specific dos and don'ts when it comes to providing secure, decent, safe and fair work, and are available in English, Italian, Polish, Romanian and Ukrainian. 
To access these materials, as well as other resources, visit the Ethical trading Initiative website. 
ENFORCEMENT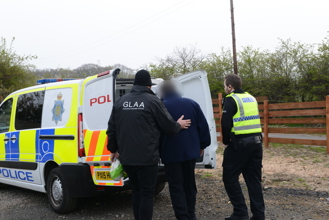 During the last quarter (April, May and June), we:
Identified 713 potential victims of modern slavery during enforcement activity
Conducted seven interviews under caution
Issued 27 enforcement notices 
Issued 20 warning notices
Recovered over £5k in cash 
The GLAA currently has 146 live enforcement investigations, 66% of which have indicators of Modern Slavery. 
Referrals: 
The top ten sectors for referrals were: 
| | |
| --- | --- |
| Car Washing | 34 |
| Other | 14 |
| Care - Residential | 13 |
| Food Packaging | 10 |
| Hair and Beauty | 9 |
| Agriculture – Misc | 8 |
| Food Processing – General | 6 |
| Agriculture - Vegetables | 6 |
| Food Processing - Other | 6 |
| Shellfish Gathering | 5 |
NEWS
Three exploiters guilty of modern slavery in South Wales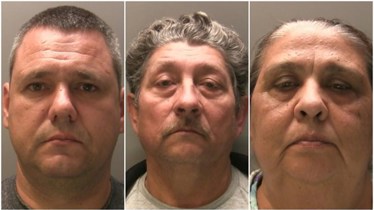 Three people who exploited and abused a vulnerable worker in South Wales have been convicted of modern slavery offences.
Normunds Freibergs and his accomplices Jacobus Stankevicius and Ruta Stankeviciene forced the victim to work to pay off an ever-increasing "debt" while at the same time pilfering his wages.
The defendants also controlled his passport and bank card, stole parcels sent from family members, and threatened him with violence if he ever attempted to leave.
GLAA Investigators arrested the defendants during an operation supported by Gwent Police in October 2018.
The victim had been referred to the GLAA by a licensed recruitment company after concerns were raised by staff at a poultry processing factory run by Avara Foods in Abergavenny, where he had been working.
GLAA Investigating Officer Laura Thomas said: "Exploiting vulnerable workers is completely unacceptable and we will not stop in our efforts to bring those who treat people as commodities to justice.
"Freibergs, Stankevicius and Stankeviciene treated this human being like their own private cash machine, stealing thousands of pounds of his hard-earned wages for their own ends.
"Debt bondage, where exploiters control and trap their victim in an endless cycle of perceived debt which realistically can never be repaid, is something our organisation unfortunately encounters all too often."
The trio will be sentenced later this year.
Multi-agency video marks World Day Against Trafficking
The GLAA and partners recorded a short video to mark World Day Against Trafficking in Persons.
Officers from the GLAA, National Crime Agency, Border Force and the police describe how the agencies all work together to safeguard vulnerable people and bring their exploiters to justice.
The United Nations World Day Against Trafficking in Persons takes place on Saturday July 30, with this year's focus on how technology can both enable and impede human trafficking.
In 2018, about 50,000 victims of human trafficking victims were detected and reported by 148 countries.
Half of those were trafficked for sexual exploitation, with 38% exploited for forced labour.
Victims can end up working in places such as hand car washes, nail bars, construction sites and in agriculture. Others are forced by criminal gangs to transport illegal drugs from one area to another as part of County Lines.
Women and girls make up almost two thirds of all victims and one in three of those trafficked globally is a child.
Kent car wash owner handed slavery order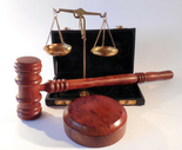 GLAA investigators have secured a slavery order against the owner of a Kent hand car wash.
An interim Slavery and Trafficking Risk Order (STRO) has been granted against Genc Gjocaj in court. 
Gjocaj, who owns The Palm Bay Car Wash on Northdown Road in Margate, must follow all the restrictions within the STRO in place until October.
The car wash had been visited by the GLAA and Kent Police earlier this year with concerns identified around the absence of protective equipment, contracts and payslips for the workers.
The order also compels him to keep full written records of all employees and their employment. These must be provided to officers upon request.
Gjocaj must pay his workers the National Minimum Wage and provide wage slips and contracts to them in their own language.
GLAA Senior Investigating Officer Jen Baines said: "There are around 5,000 hand car washes in the UK and while we understand that many operate legally, unfortunately there still remain issues with others.
"The problems at hand car washes can be wide-ranging. In addition to vulnerable workers being exploited for their labour, we often see failings around payment of the National Minimum Wage, environmental breaches, and health and safety legislation being disregarded.
"This is the first STRO we have secured in Kent and we will not hesitate to take action with our partners if we find that any of the restrictions are being breached."
.
Hand car washes targeted during three-week national blitz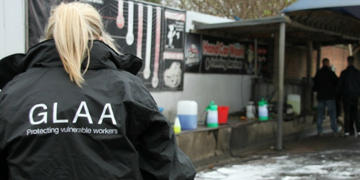 GLAA officers visited almost 200 hand car washes during a three-week national operation targeting modern slavery and labour exploitation.
Investigators spoke to more than 600 workers at 180 sites. In total, more than 500 hand car wash businesses were visited by law enforcement as part of the latest phase of Operation Aidant.
Intelligence gathered by the GLAA and other agencies indicates that car wash workers can be forced to work long hours in poor conditions for little or no pay.
In even more extreme cases, workers live in fear of those exploiting them because of threats of violence, abuse and controlling them in an endless cycle of debt.
Hand car washes where modern slavery is identified are also highly likely to be used to enable other forms of serious and organised crime, such as money laundering.
Some of the issues uncovered by the GLAA during this latest activity included:
No contracts of employment for workers
No tax or National Insurance payments
Little or no PPE
Illegal working
False recording of hours
No sick pay or annual leave
GLAA Head of Enforcement Ian Waterfield said: "It's no understatement to say that the visits have thrown up hundreds of lines of enquiry that we are actively following up.
"Sadly the issues we discovered are replicated at many hand car washes up and down the country. It's not just how some of these premises exploit their workers though; there are numerous problems related to health and safety, trading standards and environmental breaches which are also concerning.
"I can't stress how significant a role the public has in putting an end to these exploitative practices. If the hand car wash you visit only charges you £2 for a wash, the workers washing your car will not be being paid the National Minimum Wage. And if they are not receiving the pay that they are entitled to, it's highly likely that many of their other employment rights will be being ignored and disregarded."
Low Pay Commission publishes report exploring Leicester textiles sector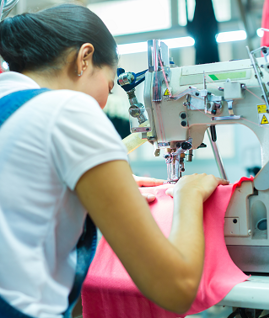 A report exploring textiles manufacturing in Leicester has been published.
The sector and location have been the focus of substantial enforcement activity since 2020. The report draws on evidence from workers, manufacturers, retailers, enforcement bodies and others in Leicester, to understand this activity.
The GLAA has been heavily involved in Leicester's textiles sector since allegations of exploitation and poor working conditions first surfaced more than two years ago. We led a multi agency response (Operation Tacit) which has seen more than 500 garment factories visited by a range of enforcement bodies. 
In the report, the Low Pay Commission said it recognised enforcement bodies' investment of time and resources in Leicester. 
"It is clear the bodies have made a real effort to understand the problem, the area and the limits of their own approaches. The scale of the operation is impressive. Operation Tacit has been a major intervention by enforcement agencies, involving the pooling of information and a large-scale programme of joint engagement visits and enforcement activity. Described to us as the largest such initiative enforcement bodies have undertaken, it has clearly been a substantial investment of time and resources. A full review of the lessons learned in the operation is forthcoming (led by the Director of Labour Market Enforcement)." 
Ian Waterfield, head of enforcement, said: "The LPC report articles some of the issues we've faced during Tacit. There are some lessons for us in here, in particular about bridging information expectations and unlocking the worker voice, which we should take some time to examine internally." 
And Director of Labour Market Enforcement, Margaret Beels, said: "Op Tacit has seen very extensive on the ground compliance and enforcement activity by a number of enforcement agencies. The learning from this exercise will help shape future work to tackle what is a complex and longstanding issue in the textiles sector.  This provides valuable evidence for my own review of the lessons learned from Tacit, to be completed by the autumn and whose findings will be published soon afterwards."
You can read the report here: Minimum wage underpayment in Leicester textiles manufacturers - GOV.UK (www.gov.uk)
New board members officially appointed
A former Deputy Chief Constable and a businessman with extensive experience of working to raise standards in supply chains, have been officially appointed to the GLAA Board.
Phil Cain (pictured left) and Keith Rosser (pictured right) started on 8 August and complete the make up of the board which now has a full compliment of non executive directors, led by Julia Mulligan.
Board chair Julia Mulligan said the appointments of Keith and Phil would strengthen the GLAA Board even further while CEO Elysia McCaffrey said both would bring a wealth of experience and knowledge that could only assist the GLAA is protecting vulnerable workers from exploitation.
Find out more about all the board members on the Board member page. 
Use of GLAA logo

Please remember, the GLAA's logo is issued by the government and features the Home Office crest and is subject to Crown copyright. So unfortunately, we're unable to authorise its use by licence holders.
Those who have added the GLAA's logo to their websites are asked to remove the image and instead add a line stating 'Licensed by the Gangmasters and Labour Abuse Authority, unique reference number …….' or 'GLAA licensed: …..'. Thank you for your understanding. 

You can report your concerns by calling the GLAA's intelligence team on 0800 4320804 or email intelligence@gla.gov.uk.
Alternatively, call the Modern Slavery Helpline on 08000 121 700 or Crimestoppers anonymously on 0800 555111.
Visit our web page to view further contact information. 
Thank you for taking the time to read our bulletin. If you'd like to contribute content about your work in preventing/identifying labour abuse, you can email communications@gla.gov.uk.