Partnership bulletin September 2023
Partnership bulletin September 2023
REGULATION
Find out more about how we regulate business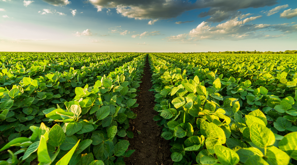 Did you know there are currently 1,100 labour providers (LPs) licensed by the GLAA? The majority are in England, with the highest proportion in the East Midlands, predominantly Lincolnshire, but there are also high numbers in Lancashire and Kent. These areas are known for farming, however it is important to note some LPs may supply workers outside of the region they are based.
There are approximately 216,000 farm holdings and the total number of workers in the agricultural sector is 301,000, of which 67,000 are deemed 'regular' and 41,000 'casual' workers. The food and drink manufacturing sector employs approximately 414,000 workers. There are around 8,285 small and medium enterprises (SMEs) and 260 larger businesses in the sector.
We carried out 134 application inspections between April 2022 and March 2023; 78 supplying agricultural labour, 50 supplying to the food processing and packaging sector and 1 to shellfish, with the majority resulting in a full licence.
Consistent with previous reporting, the top three locations of the registered office are Greater London, Lincolnshire, and Kent. 10 applicants were refused a licence, nine all on Principal Authority (PA) competency grounds, with two also failing the fit and proper standard. 16 of these applications were from LPs based overseas, with all but one supplying to the agricultural sector. Two of these licences were refused, one due to worker fees and the other on PA competency grounds.
There was one revocation with immediate effect due to 'fit and proper' issues and charging fees to workers in the poultry sector with an agency based in Nepal. Five licences were revoked without immediate effect, which were all UK based. Reasons include 'fit and proper' issues and HMRC non-compliance, which is a slight increase from the previous year.
27 LPs had additional licensing conditions added and all but one of these were applied at application stage. The most common reasons were contractual arrangements and worker records, followed by HMRC non-compliance and payment below National Minimum Wage.
For more Licensing and Regulation news, visit our website. 
*Figures are derived from: 
Agricultural workforce in England at 1 June 2022 - GOV.UK (www.gov.uk) 
Food statistics in your pocket - GOV.UK (www.gov.uk)
Chapter 2: Structure of industry - GOV.UK (www.gov.uk)
Are you tax compliant?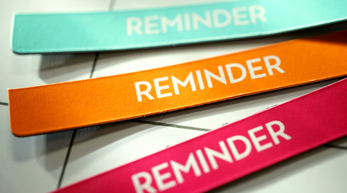 The GLAA has issued a reminder to all licence holders about the importance of being tax compliant to avoid disruption to their business. 
HM Revenue and Customs (HMRC) has identified instances of tax non-compliance through the accumulation of high-value, long-term tax debt by some GLAA licence holders.
The GLAA and HMRC are working together to contact these businesses to reduce these debts. We are also working jointly to detect and address any further tax related non-compliance. 
Businesses involved with any form of tax, national minimum wage and/or GLAA non-compliance run the risk of disruption, reputational damage and, ultimately, loss of their GLAA licence.  
You can read the full brief, and access additional guidance, here. 
PREVENTION
Seasonal worker video now available in 10 additional languages
A new video informing seasonal workers about their employment rights and what to expect on UK farms has been subtitled into another 10 languages.
An English version of the film was released earlier this month, with subtitles now available in Bulgarian, Indonesian, Kazakh, Nepalese, Polish, Romanian, Russian, Tajik, Ukrainian, and Uzbek.
Seasonal workers describe their experiences of the scheme, how they were recruited, what a normal working day involves, how they are paid, their accommodation, and what they do in their spare time.
The video was created by Pro-Force and has received ongoing support from the GLAA and the Work Rights Centre, an independent charity specialising in providing advice to migrant workers about their employment rights. 
You can watch all 11 versions of the video here.
Re-watch our umbrella companies webinar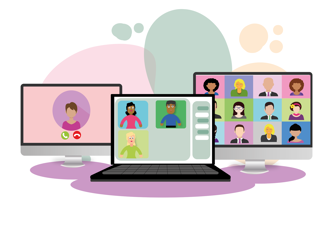 If you couldn't make our joint webinar focusing on umbrella companies on 12 September, there's a replay available here. 
The online event explored umbrella companies and the risks that exist for workers and employers.
Experts from the GLAA, Employment Agency Standards Inspectorate and HM Revenue and Customs' National Minimum Wage team joined forces to explain what is being done to improve compliance and protect workers in this area.
Over a thousand people joined us for the online event. Simply click here, provide your contact information, and a recording of the webinar will be available. 
An umbrella company is a business often used by recruitment agencies to pay temporary workers.
In most cases, they employ workers and pay their wages through PAYE. Umbrella companies generally employ contractors who work on short-term assignments. They act as intermediaries between a contractor and their 'end client' or agency.
Many umbrella companies are compliant with the tax rules but some use tax avoidance schemes. The labour market enforcement bodies work together where potential fraud or other offences are identified to ensure compliance with UK law.
GLAA Head of National Partnerships and Communications Laura Thomas said: "Umbrella companies are one of the GLAA's priority areas in driving up standards across our regulated sectors and creating a level playing field for business.
"The webinar saw us come together with our fellow labour market enforcement bodies to explain the joint work we are doing to tackle non-compliance and how we can help employers do the right thing to ensure workers receive the rights they are entitled to."
ENFORCEMENT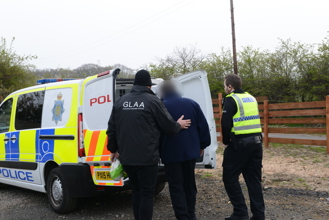 During the last quarter (April, May, June), we:
Identified

 175 

potential victims of modern slavery during enforcement activity
Issued 4 enforcement notices 
Recovered over

 

£4.4k in cash 
The GLAA currently has 111 live enforcement investigations, 72% of which have indicators of Modern Slavery. 
Referrals: 
The top ten sectors for referrals were: 
| | |
| --- | --- |
| Car Washing | 5 |
| Care - Residential | 4 |
| Agriculture – Misc | 3 |
| Agriculture - Vegetables | 3 |
| Food Processing - Other | 3 |
| Shellfish gathering | 2 |
| Agriculture - soft fruit | 1 |
| Care - domestic | 1 |
| Food processing - general | 1 |
| Food processing - poultry | 1 |
NEWS
Slavery victim still has nightmares after abuse at hands of 'beast'
A modern slavery victim still has nightmares after being beaten by the "beast" who controlled his life.
The man, now aged in his early 50s, was one of two victims exploited and attacked by Marian Mustafa (pictured) who has been jailed for eight years.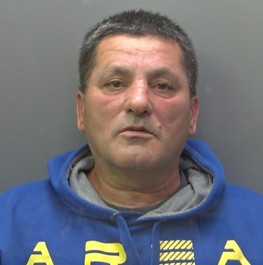 Mustafa admitted arranging or facilitating the travel of the pair with a view to exploiting them. 
The judge also imposed a 12-year Slavery and Trafficking Prevention Order on the 54-year-old.
In a statement, the first victim said that he had been convinced to leave Romania by Mustafa in 2019, who told him there was a better life to be had in the UK and that he would help him find work. 
Once in the UK, the victim said Mustafa's behaviour changed completely.
He said: "From a very nice and trusting man he became what I would describe as a beast. Marian would assault me regularly. This started with him slapping me around the head but the violence became worse with Marian on occasions kicking me about the body.
"On one occasion he broke my ribs by kicking me while I was sleeping on the floor."
In addition to the physical abuse, Mustafa controlled the victims' wages and identity documents.
Despite the initial relief at being rescued and now being in a safe place, the victim is still traumatised by his ordeal, only being able to sleep for three hours every night, feeling worried at different times of the day for no reason, and struggling to trust anyone.
"I find myself having nightmares, where I am reliving different parts of this life; especially where I am being beaten," he added.
"I find that I am feeling very angry with myself; allowing myself to be humiliated and treated by someone in this way."
Mustafa was arrested by the GLAA in July 2019 during an operation with Cambridgeshire Police in Peterborough. 
He was charged in 2020 but absconded back to Romania. Upon his return to the UK in 2022, Mustafa was arrested and remanded in custody. 
Increase in Modern Slavery survivors supported by charity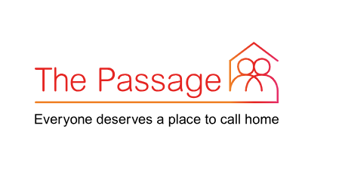 The Passage Modern Slavery Service has supported an increasing amount of modern slavery survivors over the last year. 
The service is the first organisation in the homelessness sector to recruit a dedicated Anti-Slavery Team, providing support to survivors of modern slavery who are homeless or at risk of homelessness in London.
In the last year, The Passage Anti-Slavery Team supported 52 survivors of modern slavery – up 21% on the previous year. This year was also the first time the team supported more women than men.
Their report also revealed:
The age of those in need of support varied between 18 and 70 years old
These people originate from 31 different countries, with the UK being the most predominant (17%)
24 people (65%) had No Recourse to Public Funds status
3 people (6%) had learning difficulties
28 people (54%) had mental health support needs
Labour and sexual exploitation were the most common forms of slavery seen 
At least 36% of the survivors supported by The Passage were homeless before exploitation and 75% became homeless as a result of their exploitation. 60% are now in safe and suitable accommodation.
Read more, including the full report, here. 

You can report your concerns by calling the GLAA's intelligence team on 0800 4320804 or email intelligence@gla.gov.uk.
Alternatively, call the Modern Slavery Helpline on 08000 121 700 or Crimestoppers anonymously on 0800 555111.
Visit our web page to view further contact information. 
Thank you for taking the time to read our bulletin. If you'd like to contribute content about your work in preventing/identifying labour abuse, you can email communications@gla.gov.uk.