Modern slavery arrests and victims safeguarded at Liverpool car wash
Modern slavery arrests and victims safeguarded at Liverpool car wash
5th July 2021
Three potential victims of modern slavery and labour exploitation have been rescued during a raid by the Gangmasters and Labour Abuse Authority (GLAA) at a hand car wash in Liverpool.
GLAA officers were joined by Merseyside Police and HM Revenue and Customs' National Minimum Wage team for the operation on Wednesday June 30 in Wavertree.
The potential victims, the youngest of whom is in his late teens, with the other two in their 20s, were safeguarded and taken to a reception centre set up for the operation where they received specialist support.
Two men – a 31-year-old Iranian national and 24-year-old Iraqi national – were arrested at the car wash on suspicion of committing forced or compulsory labour offences under Section 1 of the Modern Slavery Act.
Both suspects, who were also arrested for suspected immigration offences, were interviewed by the GLAA before being released under investigation later that day.
GLAA officers also conducted searches of the car wash and addresses of the two suspects.
Information received via the Modern Slavery Helpline earlier in the year combined with the GLAA's own intelligence gathering indicated that workers at the site were not being paid the National Minimum Wage, had identification such as birth certificates taken off them, and were constantly monitored on site, suggesting a level of coercion and control.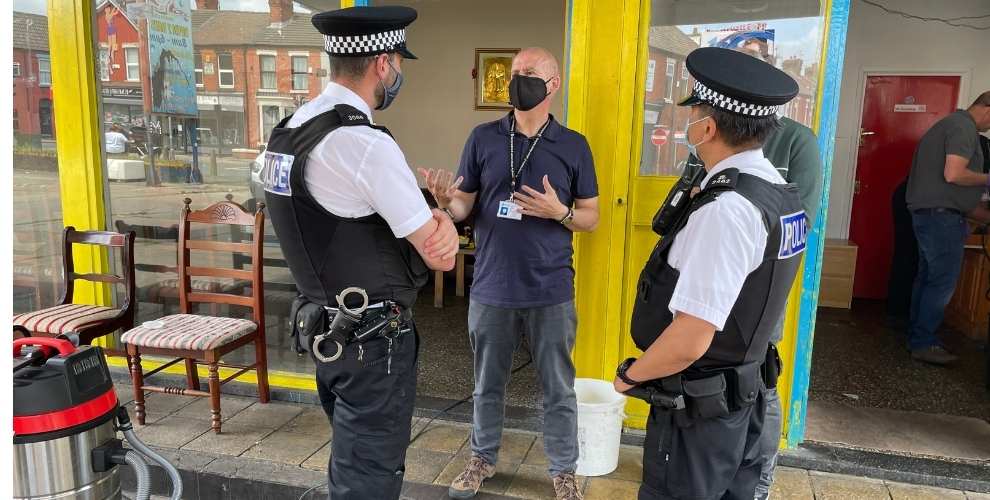 GLAA Senior Investigating Officer Martin Plimmer said: "This operation demonstrates the importance of members of the public being able to spot the signs of modern slavery and more importantly reporting their concerns so we can take action.
"It's not dramatic to say that if you pick up the phone and make a report, you could actually be rescuing somebody from a life of slavery. One day in slavery is one too many and we believe we rescued people here who sadly were in that horrific situation.
"Our investigations are ongoing and we will ensure that the potential victims continue to receive all the support that they need."
Unsure about how to spot the signs of labour exploitation at hand car washes? Listen to this GLAA podcast produced in association with the Responsible Car Wash Scheme outlining some of the key signs to look out for.
If you have concerns that someone is being exploited at a hand car wash, call the GLAA's intelligence team on 0800 4320804 or email intelligence@gla.gov.uk.
Alternatively, call the Modern Slavery Helpline on 08000 121 700 or Crimestoppers anonymously on 0800 555111.