Death announced of former GLA director
Death announced of former GLA director
18th April 2018
We are saddened to learn of the death of Ray Dawson, a former finance director and chief operating officer of the Gangmasters Licensing Authority – the organisation that predated the GLAA.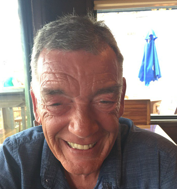 Mr Dawson, 64, died on Saturday 14 April. 
He joined the GLA in 2005 and worked for the authority until 2013 – including a spell as interim chief executive. Together with the then Chief Executive Officer Mike Wilson, Ray was very much at the forefront of planning and shaping the GLA in the very early days, recruiting the very first staff and overseeing the introduction of the various GLA sections. Ray was passionate about his role of ensuring the protection of vulnerable workers and his efforts within those early days gave rise to the organisation we have today. 
He was also a committee member at Notts County Cricket Club and the club's treasurer for ten years, a businessman and also served as a Non-Executive Director of Sherwood Forest Hospitals NHS Foundation Trust.
Our deepest sympathies go to Ray's wife Romany, his family and friends.