Trafficking duo get six years each after joint investigation
Trafficking duo get six years each after joint investigation
18th May 2016
Two Slovakian brothers who exploited fellow Slovak nationals living in the Medway towns have been sentenced to six years each in prison after being convicted at court.
Marian Dzuga (pictured left), now 38 years-old, of Windsor Road in Gillingham and Jozef Dzuga (below right), 37 years-old, of Salisbury Road in Chatham, were both found guilty of trafficking within the UK with intent to exploit following a month-long trial at Maidstone Crown Court.
An investigation began after one of the victims went into a police station in September 2012 to report he was the victim of human trafficking and labour exploitation.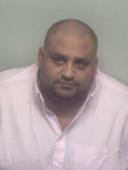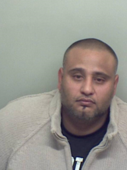 Officers from the Kent and Essex Serious Crime Directorate began an investigation where the victim revealed he had been homeless in Slovakia in 2005 when the brothers approached him and persuaded him to move to the UK on the promise there would be accommodation and work waiting for him. 
In reality, the brothers took control of his bank account and although he was living at an address in Chatham, he was made to work all over the country. 
He said he was made to work 40-60 hours per week earning up to £240 a week but he would in reality be given very little of his wage.  He was to be passed on anything from £5 to £40 a week.
Supported by the Gangmasters Licensing Authority (GLA), the UK Human Trafficking Centre (UKHTC), HMRC, Red Cross and the Department for Work and Pensions warrants were carried out in November 2013 at the brothers' home addresses in Chatham where a number of victims were found to be forced to live in squalid conditions and threatened with violence if they did not comply with their supervisor's instructions. The victims were working in a number of different industries including the food industry.
All the victims, four of which gave evidence during the trial revealed they had been brought into the country on the promise of work and accommodation.
The brothers bought their coach tickets and helped them into the country, they were helped to set up bank accounts but all their documents were taken away which police later found in the addresses.  The brothers would keep the majority of their wages to fund their gambling habits.
Marian and Jozef Dzuga were both convicted of one count; trafficking within the UK with intent to exploit. Jozef Dzuga was found not guilty of three other charges whilst Marian Dzuga was not guilty of two other charges and the jury was hung on one count of trafficking.
Investigating officer Detective Constable Phil Kershaw said: "This was a particularly difficult case involving vulnerable victims who required continuous support. Their desire for a better life was exploited by the Dzugas for financial gain and I applaud their courage in coming forward and for giving evidence against these men. The Dzugas were not running a legitimate job finding business.
"They were not helping out their fellow country folk.  This was a well organised enterprise to traffic people into the UK, within the UK and then, when they were where the Dzugas needed them to be, to force them to work. They paid them a pittance, deprived them of any control over their affairs, including their identity documents. We are committed to protecting all communities in Kent by pursuing criminals who seek to cause harm by exploiting vulnerable people."
Detective Chief Inspector Morgan Cronin said: "This is an excellent example of how the expertise within our serious economic crime unit can be used to tackle those who cause serious harm in society, and exploit vulnerable people. We have also secured a 10-year slavery and trafficking prevention order to ensure that these men have restrictions placed on them when they are released."
GLA Senior Investigating Officer Tony Byrne said: "We are delighted that justice has been served in this case and that these unscrupulous offenders have been handed custodial sentences. Once again this is a demonstration of how the GLA can work with other law enforcement agencies to secure prosecutions for insidious offences that involved taking advantage of vulnerable workers. By maintaining contact with those who were exploited in this case the GLA was able to assist them in finding properly paid work with reputable employment agencies, gain their trust and make sure they attended court to provide evidence that turned out to be crucial to landing these convictions."
Ends
Notes to Editors:
Press release issued by GLA Communications on behalf of Kent Constabulary. For further information please contact Richard Allen in the Kent Police press office on 01622 652150. 

This document/photograph is being released to you for the purpose of reporting this particular case/incident. Its use thereafter is not sanctioned by Kent Police without the direct authority of the Chief Constable, who retains the copyright. Please take note of your obligations under the Contempt of Court Act 1981, should this document/photograph be used again in any unrelated proceedings.