Man jailed for assisting illegal gangmaster in Merseyside
Man jailed for assisting illegal gangmaster in Merseyside
23rd July 2019
A man investigated by the Gangmasters and Labour Abuse Authority (GLAA) for gangmaster and fraud offences in the Merseyside area has been jailed.
Josh Beesley, 27, (pictured) was handed a 20-month prison sentence after appearing at Liverpool Crown Court on Monday 22 July.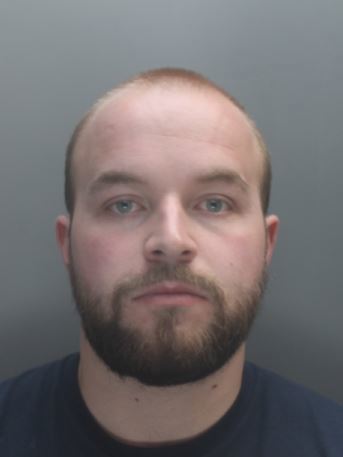 He had previously pleaded guilty to aiding and abetting an unlicensed gangmaster and conspiring to commit fraud by abuse of position at a court appearance last month.
Beesley, of Lockerbie Place, Wigan, was charged with the offences which were in relation to a multi-agency operation in Liverpool in March 2018.
Forty-one Romanian workers were found by the GLAA during the operation which was organised to tackle suspected labour exploitation.
He was jailed for 20 months for the fraud offences and a further eight months to run concurrently for the gangmaster offences.
Beesley was joined in court by Christopher Beech, who had also pleaded guilty to aiding and abetting an unlicensed gangmaster.
Beech, 43, of Lilac Court, Congleton, was handed an eight-month sentence, suspended for 18 months.
He was also given a 10-day rehabilitation order and community order requiring him to complete 250 hours of unpaid work.
GLAA Senior Investigating Officer Martin Plimmer said: "This is a perfect demonstration of how the GLAA has acted with Merseyside Police, the National Crime Agency, and other charities to rescue a number of victims who were being exploited.
"The victims had their wages controlled, they were being directed where to live, and had no control over their lives. At one stage, they were even given false identities so that they could work two separate shifts.
"Fortunately, one of the victims was brave enough to come forward and he was supported by two other victims. We really thank them for what they have done and hope that they can now get some closure.
"The sentencing sends out a clear message - if you break the law and you attempt to exploit people for your own criminal gain, we will catch you. It's as simple as that.
"While we are pleased that both Beesley and Beech have had their day in court, our focus is now fully on bringing the remaining suspects in the investigation to justice."
The GLAA is still conducting enquiries in relation to this investigation. A video of the operation was released to the media when the arrests were first made. This should not be used until the investigation has concluded.