Multi-agency operation targets shellfish gathering in South Wales
Multi-agency operation targets shellfish gathering in South Wales
25th October 2019
A multi-agency operation aimed at ensuring the safety of cockle pickers has taken place in South Wales.
The Gangmasters and Labour Abuse Authority (GLAA) together with Dyfed-Powys Police, HM Revenue and Customs, the Welsh Government Marine and Fisheries Division, Maritime and Coastguard Agency, Food Standards Agency, Natural Resources Wales, and the Department for Work and Pensions conducted the operation at the Three Rivers Estuary in Carmarthenshire on the morning of Wednesday 23 October.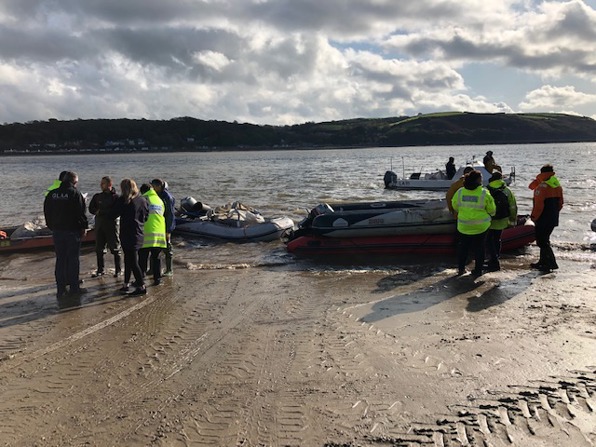 Agencies checked the gatherers' permits and collected intelligence relating to any unlicensed gangmaster activity.
The operation also examined the boats used by the fishermen to check that they were seaworthy.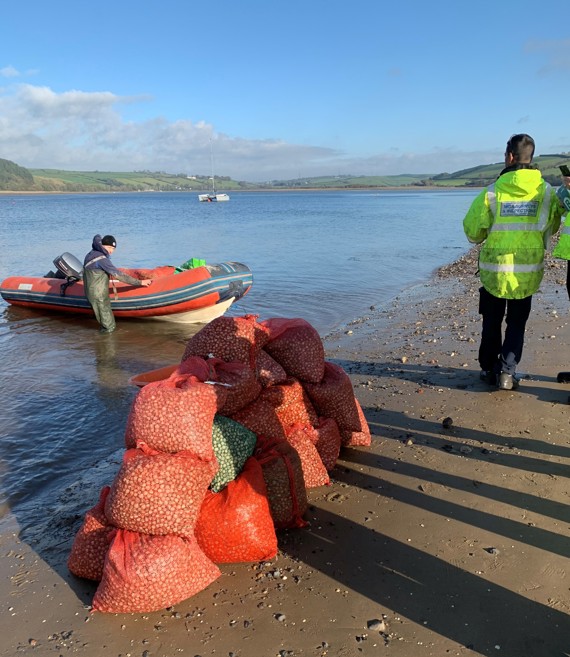 GLAA Head of Compliance Martin Jones said: "The GLAA was created almost 15 years ago in response to a tragedy involving cockle pickers and we are determined to do everything possible to prevent another tragedy like that ever happening again.
"Multi-agency operations like this are productive as each organisation can use its own legislation and expertise to check that the regulations and standards are being maintained.
"Only by working in partnership can we fully ensure compliance and protect vulnerable workers."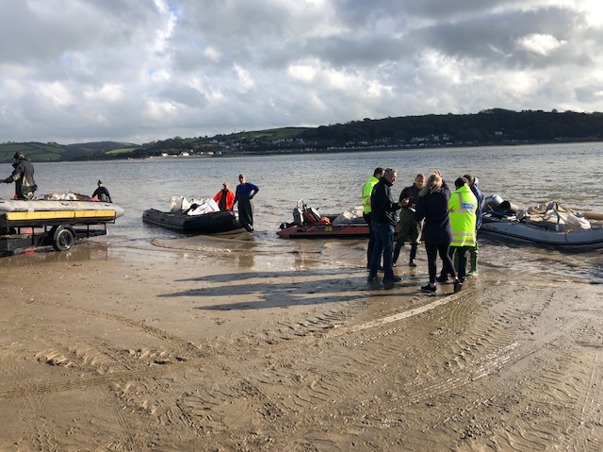 Dyfed-Powys Detective Chief Inspector Anthony Evans added: "Protecting the most vulnerable in our society is our priority, and officers in Carmarthenshire took part in the multi-agency operation in and around the Three Rivers Estuary to investigate concerns and ensure the safety of the cockle pickers.
"Protecting our communities together with our partners is key, and as a result of the operation we were able to rule out modern slavery amongst the pickers, engage fully with them to build trust and confidence, and gather intelligence. Road traffic offences were identified in respect of a number of vehicles at the site also and will be dealt with appropriately.
"This is a lucrative trade, but it can also be very dangerous. Our aim with this operation was to be able to satisfy ourselves that there was no exploitation of workers taking place, and to safeguard them.
"We will continue to work side-by-side with the GLAA and our partners, utilising their specialist guidance to address any concerns surrounding potential exploitation of any workers, and will continue to reinforce standards in this industry."
If you suspect shellfish gatherers are at risk of exploitation, call the GLAA's intelligence team on 0800 4320804 or email intelligence@gla.gov.uk.
You can also call the police on 101. In an emergency, call 999.