May 2021
PREVENTION
Responsible Car Wash podcast series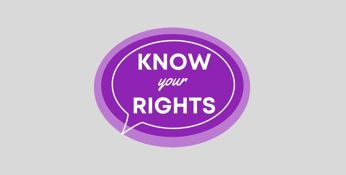 A new podcast series designed to help hand car wash owners across the UK understand their responsibilities to workers has been launched.
Created by GLAA, Know Your Rights also aims to educate workers about their rights and assist consumers in spotting the signs of labour exploitation.
In season one, the GLAA and Responsible Car Wash Scheme (RCWS) have worked together to produce a series of seven episodes, with each episode focusing on a specific area such as modern slavery, the National Minimum Wage, health and safety, and trading standards.
The final episode features an interview with a Romanian man who became a victim of labour exploitation shortly after he worked at a hand car wash in London. Versions of this episode are in English and Romanian.
The podcasts are:
• What is the Responsible Car Wash Scheme?
• Spotting the signs of exploitation at hand car washes
• Pay and the National Minimum Wage
• Why health and safety matters
• Is your car wash trading standards compliant?
• Labour exploitation: a victim's story
• Exploatarea prin muncă: povestea unei victim
GLAA Head of Single Enforcement Body, Darryl Dixon, said: "The number of hand car washes in the UK has increased dramatically over the last 15 years, with estimates now believed to be around 7000.
"Understanding the regulations that apply to hand car washes is essential to reduce the risks to workers, the environment, and consumers. The GLAA and other law enforcement agencies have uncovered issues ranging from non-payment of the National Minimum Wage and health and safety breaches, to some cases of labour exploitation.
"Educating car wash owners so they can operate legally is crucial, as is giving the public all the information they need to make an informed decision of whether to use a legal operator or not."
All seven episodes below are available on both the GLAA and RCWS' websites as well as on Spotify, Amazon Music and Apple. 
.
Online campaign shines light on Romanian fraudsters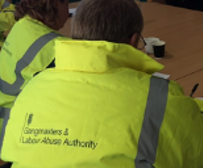 The GLAA joined forces with Crimestoppers and the Romanian Embassy in the UK to raise awareness of fraudsters, both at home and abroad, to protect workers.
Labour exploitation officers in the UK are seeing many Romanian nationals who have paid upwards of £300 on the promise of a contract at large UK companies.
They hand over further money for a courier service to reach the UK - but when they arrive, realise there is no work waiting for them.
In recent months, GLAA officers have seen a number of Romanian workers exploited in this way; they reach the UK and find that the supposed contracts they had been given are fake and the business is not expecting them.
They find themselves in the UK without work, little money and no way of returning home. Read more, including links to workers' rights information and helpful contact information, on the GLAA website. 
Toolkit to help prevent modern slavery in business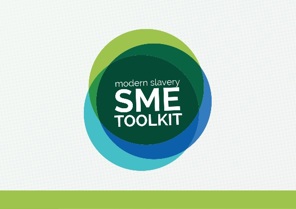 Two exploitation-fighting charities have teamed up to develop a free toolkit for small and medium-sized enterprises (SMEs) on how they can prevent modern slavery in their businesses.
SMEs are crucial to the UK economy, employing over 60% of those working in the private sector. They felt more needed to be done to provide the SMEs with the tools to proactively prevent modern slavery themselves. 
The toolkit includes case studies, risk assessments, and a raft of information about labour exploitation and risks. 
The full toolkit can be found here, while a summary of the materials is here. 
ENFORCEMENT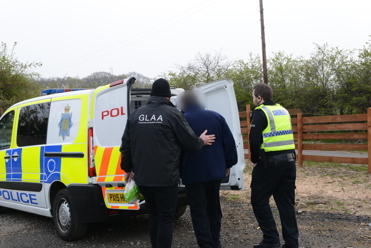 During the last quarter (January, February and March 2021), we:
Identified 2,871 potential victims of modern slavery during enforcement activity
Issued

 5

 enforcement notices  
Recovered £2,190 in holiday pay and £900 in other cash
The GLAA currently has 65 live enforcement cases, of which 5% have indicators of modern slavery, and 84 open Compliance inspections. 
Referrals: 
The top ten sectors for referrals were: 
Agriculture: 34
Food packaging: 33
'Unknown': 18
Car-washing: 8
Food Processing (general): 8
Food Processing (poultry): 7
Construction (general): 3
Construction (building): 3
Cleaning: 3
Recycling: 3




LICENSING AND COMPLIANCE

 
How the GLAA tests a worker's employment status
Through its inspection process, the GLAA checks the employment status of workers in the regulated sectors to ensure licence holders comply with licensing standards.
The GLAA will check employment status to identify whether a person is genuinely 'self-employed', a 'worker' or an 'employee'. We conduct these checks because:
▪ Some licensing standards apply to everyone regardless of employment status
▪ Some licensing standards only apply to workers or employees
During an inspection, a GLAA inspector will first establish the terms of engagement the licence holder has with the worker.
They will then consider whether the documents reflect the true agreement between the parties, and whether the reality of the relationship between the worker and licence holder reflects the wording of the contract.
Further guidance on the different types of employment status is available on GOV.UK. 
To read more about how the GLAA tests employment status, read issue 71 of the GLAA Briefs. 
New 'Active Check' service launched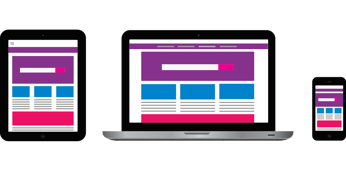 Did you know you can register for alerts to keep you informed of any changes to your labour provider's licence, such as a compliance inspection or a revocation?
The best way to keep up to date with your labour provider's licence status is to register for the GLAA's Active Check' alerts service.
It allows labour users to check the licence status of a labour provider and to receive written confirmations of any changes. They'll also receive further notifications about the licence holder(s) they're interested in.
Anyone who signed up for alerts under the previous system, will need to register with the new process.  
The new system will provide all the same benefits as the previous one, but it'll only be available online. 
Read more in brief 69 on the GLAA website. 
Have you signed up for our next labour group meeting?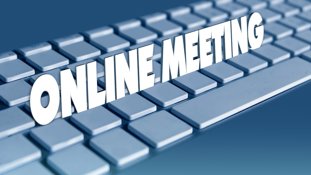 Planning is in full swing for our next online meeting with labour users and labour providers, which will be held on Thursday 17 June.
The meeting, which will be held online via a webinar platform, will run from 11am until 1pm. 
There, GLAA representatives will share updates and other relevant information as well as listen to the views and feedback of those in attendance. 
Sign up to attend the webinar now or email GLAA-Liaisongroup@gla.gov.uk for more information. 
Online portal to make renewal process 'quicker and easier'
A new online GLAA Licensing Portal has been launched to simplify and speed up the licensing renewal process. 
The new portal will allow licence holders to view their licence record details and pay their renewal fee online. 
There are a number of new steps that licence holders must complete within the online portal in order to renew a licence. 
Changes have also been made to the process for issuing renewal reminders and there are new security questions which will appear in licence records during a renewal.
To read more about the changes, read brief 70 here. 
NEWS
Court order protects vulnerable worker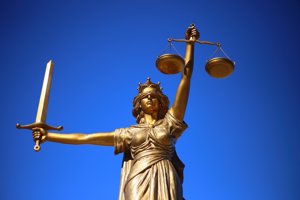 A Slavery and Trafficking Risk Order (STRO) was placed on a Romanian man in April to prevent him from coercing a potentially vulnerable worker. The STRO places four restrictions on Stoica Tudor, 44, which he is required to follow or face criminal prosecution.
He's now prohibited from coercing or instructing the worker to travel into or out of England. He was also banned from arranging or assisting employment for the worker, as well as arranging either travel or transport for them.The final part of the order forbids Tudor from possessing, controlling or using the worker's bank card or PIN without their permission.
GLAA Senior Investigating Officer Martin Plimmer said: "Our job at the GLAA is to work in partnership to protect vulnerable and exploited workers. This is something we take extremely seriously.
"We have previously used STROs where they are necessary and proportionate to protect our communities from labour exploitation.
"The order places significant restrictions on Tudor which we hope will greatly reduce the risk of him committing a slavery or trafficking offence."
A hearing for a full STRO will be held later in the year. Breaching an STRO is a criminal offence carrying a maximum penalty of five years in prison.
STROs were introduced as part of the Modern Slavery Act to restrict the activities of an unconvicted person where there is a risk that they will commit a trafficking offence. It allows the courts to place a range of restrictions on the behaviour and activities of someone who poses a risk of committing slavery or trafficking offences.
This is fourth STRO the GLAA have successfully obtained.
Ian Waterfield, GLAA's head of Enforcement said: "STROs are a very useful tool in managing the offending of those we suspect of committing modern slavery offences.
"The fact that there does not need to be a conviction at court to obtain such an order allows us, in the right circumstances, to apply for an order which restricts certain behaviours of those we are investigating.
"This is another tool available to us to ensure that we do all we can to ensure those potential victims of their behaviour are protected from further exploitation and abuse whilst allowing the investigation to proceed unhindered by the suspects."
Four remanded in custody following human trafficking charges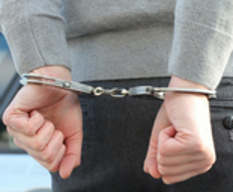 Four Romanian nationals were remanded into custody after being charged with human trafficking and gangmaster offences in Scotland.
Three men and a woman were arrested after two search warrants were executed in the Blairgowrie area of Perthshire as part of investigations by Police Scotland and GLAA.
Information received indicated that a number of workers had been trafficked from Romania and exploited. All four were charged with offences under the Human Trafficking and Exploitation (Scotland) Act 2015 and remanded into custody. 
Deadline approaches for EU Settlement Scheme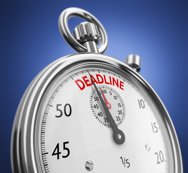 Are you an EU, EEA or Swiss national who's lived in the UK a long time? You may still need to apply to the EU Settlement Scheme to protect your rights, including healthcare and benefits. The deadline to apply is 30 June 2021. EU citizens moving to the UK on or after 1 January 2021 need a visa to be able to work. The same goes for other European Economic Area nationals and Swiss nationals. This does not apply to Irish citizens - they are still free to work in the UK without a visa. Those who fail to apply by 30 June 2021 could become 'undocumented' if employed in the UK after this date. If your application is successful, you'll get either settled or pre-settled status. Get practical help making an application on the government website, or call the helpline on 0300 123 7379.
Use of GLAA logo

Please remember, the GLAA's logo is issued by the government and features the Home Office crest and is subject to Crown copyright. So unfortunately, we're unable to authorise its use by licence holders.
Those who have added the GLAA's logo to their websites are asked to remove the image and instead add a line stating 'Licensed by the Gangmasters and Labour Abuse Authority, unique reference number …….' or 'GLAA licensed: …..'. Thank you for your understanding. 
CONTACT US

You can report your concerns by calling the GLAA's intelligence team on 0800 4320804 or email intelligence@gla.gov.uk.
Alternatively, call the Modern Slavery Helpline on 08000 121 700 or Crimestoppers anonymously on 0800 555111.
Visit our web page to view further contact information. 
Thank you for taking the time to read our bulletin. If you'd like to contribute content about your work in preventing/identifying labour abuse, you can email communications@gla.gov.uk.